At only 16 years old, musical artist Harry Styles skyrocketed to fame as a member of the massively popular boy band One Direction. In 2010, Styles initially auditioned as a solo artist for The X Factor. He was eliminated, then brought back to form the band. He's now back to being a solo artist and even more popular.
Growing up in the spotlight amongst all the other beautiful celebs, Styles has had a plethora of dating prospects. In the past 10-plus years, he has had a few notable relationships and a lot of dalliances. Here's what's known of Harry Styles' dating history.
2009: Felicity Skinner
Just before he went big, Styles had a relatively normal first girlfriend experience with a gal named Felicity Skinner, who he met through a mutual friend. They were together for about a year before it ended, but his fame made Skinner a target of his fans for a while.
"He was a really good boyfriend, very romantic and, yes, shy," Felicity said in an interview. "He was good looking and obviously I found him very attractive. We were together for just under a year… We just clicked straight away and got on really well. He has a really cute smile. We started seeing each other when we were both about 15. He was really sweet. It was puppy love, and we were definitely each other's first loves."
2011: Caroline Flack
Television presenter Caroline Flack met Styles on the set of the X Factor. They started dating when he was just 17, and she was in her 30s. In her autobiography Storm in a C Cup, Flack wrote about the teen being interested in her, writing, "I already knew that he had a crush on me, he'd made it pretty obvious… He'd said it in magazines, and he'd said it to friends."
Their age gap eventually became a conflict in their relationship.
2012: Emily Atack
Inbetweener's star Emily Atack did not discuss her relationship with Styles, only telling Reveal Magazine about it in 2014.
"We had a short-lived thing that was just a bit of fun," said Atack. "Then we went off in our opposite directions."
2012: Emma Ostilly
Model Emma Ostilly was featured in One Direction's "Gotta Be You" music video.
In April 2012, they were romantically linked when Styles and Ostilly were seen kissing in Auckland, New Zealand, while Styles was on his world tour. They were seen together one other time, but it seemed to be a brief affair.
2012-2013: Taylor Swift
While Styles' relationship with Swift was not the longest, it resonated across the pop music world and within Swift's fandom and her music in particular. They met at the Nickelodeon Kids' Choice Awards in March 2012, and fans started to think something more was going on when Styles was seen wearing a paper plane necklace that Swift had worn previously.
They were photographed together in December of that year in Central Park, and Swift joined him at an after-party the next night following a One Direction concert at Madison Square Garden. They were seen out on several more dates, and things appeared to be fairly serious. He met her family, and she took a trip with him to England.
Then, they went skiing in Utah with Justin Bieber and Selena Gomez, who were dating at the time, and kissed in Times Square on New Year's Eve after Swift's performance. But things took a turn while they were on a trip to the British Virgin Islands. The couple reportedly broke up on January 4, and Swift headed home alone in some memorable paparazzi photos.
They didn't talk much about their relationship, but a number of songs on Swift's album 1989 are supposed to be about the Harry's House musician. In a Rolling Stone feature in 2017, Styles said he learned a lot from his relationship with Swift, particularly about being photographed in public.
"When I see photos from that day I think: Relationships are hard, at any age," he said. "And adding in that you don't really understand exactly how it works when you're 18, trying to navigate all that stuff didn't make it easier. I mean, you're a little bit awkward to begin with. You're on a date with someone you really like. It should be that simple, right? It was a learning experience for sure. But at the heart of it—I just wanted it to be a normal date."
He also said he wasn't bothered by Swift writing songs about their relationship, and they have been seen together being friendly since.
2013: Kimberly Stewart
Styles reportedly dated Kimberly Stewart, the daughter of musician Rod Stewart, for a few months after his break up with Swift. Thirty-three-year-old Stewart was seen with 19-year-old Styles while out with Rod and his wife, Penny Lancaster. They were then seen together at SoHo House, and a source told People that "age doesn't really matter in the Stewart family."
2013: Nicole Scherzinger
After Stewart, he moved on to The Pussycat Dolls singer Nicole Scherzinger, who was 35 at the time. A source told The Sun in 2015 that they "had a dalliance at the end of the X Factor in 2013 and met up again early last year," and continued to see one another over the years.
2013-2014: Kendall Jenner
Model Kendall Jenner was first romantically linked to Styles in November of 2013. They were seen getting dinner in Los Angeles, but they said they were just friends and Jenner even tweeted she was single. In an interview with Piers Morgan, Styles said he "didn't know if things would turn romantic" with Jenner but she denied romance rumors again at the American Music Awards soon after.
"We're friends. He's cool, yeah, he's cool. You go out with one person, you're automatically dating them," Jenner said.
In early 2014, they went on a winter sports vacay in Mammoth, California, and then celebrated Styles' birthday together in February. Seventeen reports they broke up shorty afterwards.
2014: Erin Foster
Actress Erin Foster was rumored to be dating Styles when she was seen with him at a pumpkin patch, according to the Daily Mail. Foster is the daughter of musician David Foster, and they met through a mutual friend.
2014-2015: Nadine Leopold
After Jenner, Styles romanced Australian model Nadine Leopold, and they were seen at The Nice Guy restaurant in Los Angeles. They were seen together in late 2014 and then early 2015, and celebrated Styles' 21st birthday together. They then split in March 2015.
2015: Sara Sampaio
After Leopold, Styles had a short connection with Victoria's Secret model Sara Sampaio.
2015: Georgia Fowler
Model Georgia Fowler put her relationship with Styles on blast when he was with her in New Zealand. She posted quite a lot of their time together on Snapchat. She shared a video playing Scrabble with Styles, but when he headed home that seemed to be the end of their connection—though he did write a song called "Kiwi."
"Ah, don't really know anything about it. I definitely don't have a baby! The song's all about [having a baby] so I think it's highly unlikely [it's about me]," Fowler said of the rumor on The Morning Show.
2015-2016: Kendall Jenner … again
Breaking the rule to never date your ex, Styles and Jenner gave it another shot. Page Six reported that they were seen getting touchy at a New Year's Eve party. They made it almost a year before breaking up a second time but have remained friends.
2017: Tess Ward
Taking a break from models, Styles very privately dated British blogger and chef Tess Ward. They were first seen together in May 2017 in London, but by June the pair had split. Soon after, Ward was supposedly back together with her ex.
2017-2018: Camille Rowe
Styles was introduced to another Victoria's Secret model, Camille Rowe, though he denied knowing who she was when asked about her during an interview with BBC1 Radio. His knowing smirk, however, told a different story. Over the next year, Rowe was seen at a number of Styles' concerts in the U.S. and Europe, and their last public sighting was in July of 2018 during his show in Los Angeles.
Though they broke up, they remained friends, and Styles included a voicemail from the model with her permission at the end of his song "Cherry."
2019: Kiko Mizuhara
Model Kiko Mizuhara denied knowing Styles, but they were spotted together at his 25th birthday party.
2020: Olivia Wilde
Olivia Wilde cast Styles in her film Don't Worry Darling, and they connected on set in late 2020. Wilde broke things off several months later with her ex-fiancé, Jason Sudeikis, with whom she shares two children, Otis and Daisy. Wilde has said that she only made their breakup public after they'd been privately separated for a while.
Styles and Wilde were seen at a wedding in Montecito, California, in January 2019 and were photographed holding hands. They traveled together quite a bit over the following months, and Wilde attended a number of his concerts. Press around the release of Don't Worry Darling attracted a lot more attention to the couple, which Wilde said she did not want to feed into.
"It's obviously really tempting to correct a false narrative," she told Vogue. "I think what you realize is that when you're really happy, it doesn't matter what strangers think about you. All that matters to you is what's real, and what you love, and who you love. I'm happier than I've ever been. And I'm healthier than I've ever been, and it's just wonderful to feel that."
Styles was also fairly private about his relationship with Wilde, though they seemed to be fairly serious. But in late 2022, they decided to "take a break" as Styles began his international tour and Wilde returned home to spend time with her kids.
A source told People, "He's still touring and is now going abroad. She is focusing on her kids and her work in L.A…. It's a very amicable decision."
"They're still very close friends," the source added.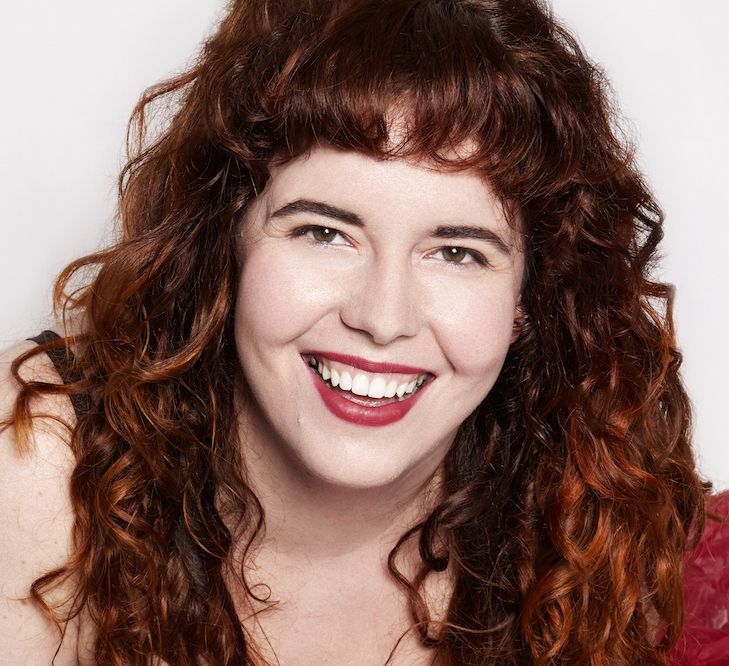 Aimée Lutkin is the weekend editor at ELLE.com. Her writing has appeared in Jezebel, Glamour, Marie Claire and more. Her first book, The Lonely Hunter, will be released by Dial Press in February 2022.
About Post Author