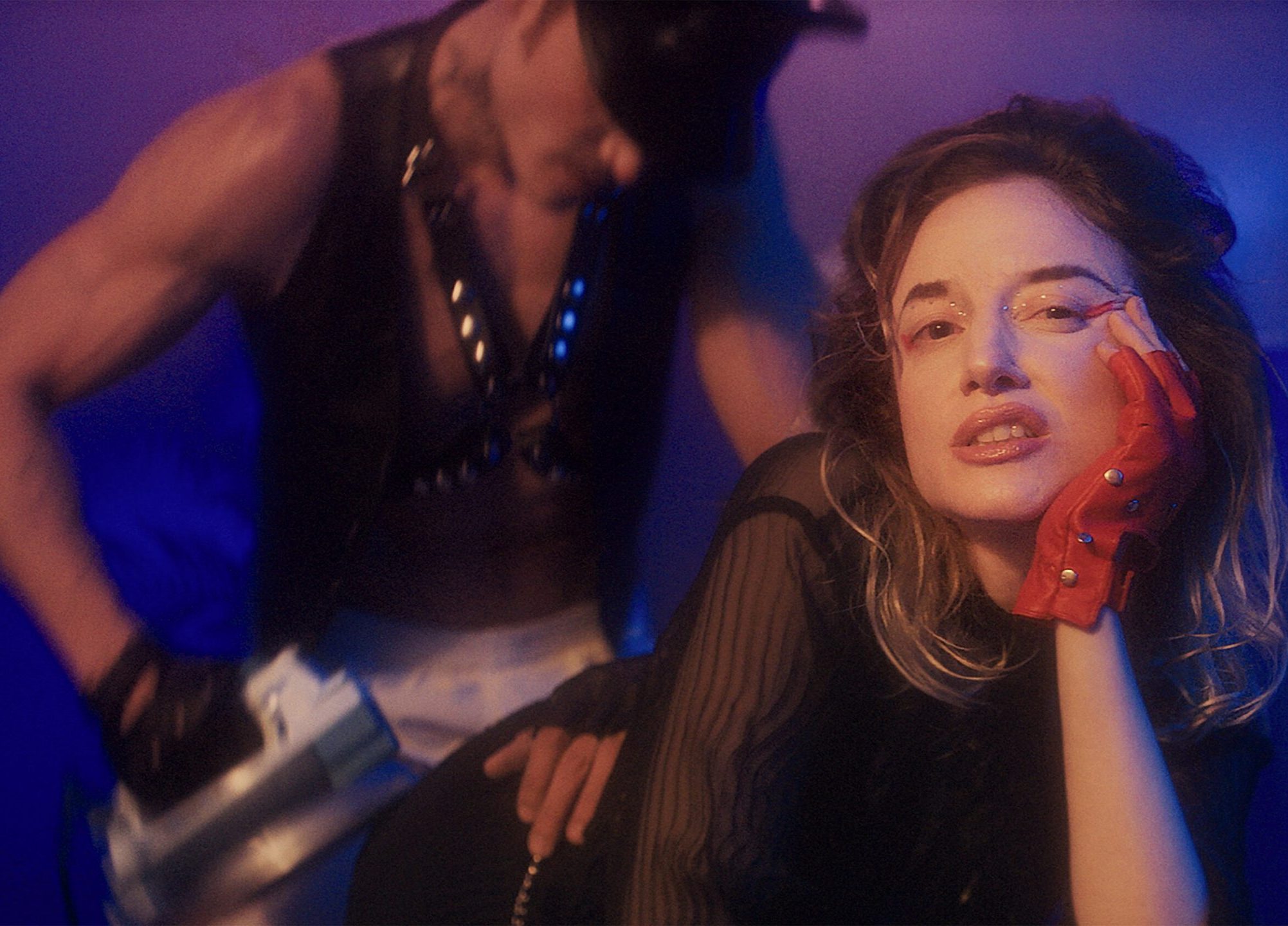 When Andrea Riseborough's name was called alongside her fellow Best Actress nominees at this past Tuesday's Academy Award announcement ceremony, much of the chatter concerned the abruptness of the word-of-mouth campaign that seemed to take shape overnight mere days prior to the close of voting. Some cried foul that a system heretofore known to run on money and influence-peddling had been gamed, others were amused that these mechanisms had been placed in plainer view than usual, and a third faction was busy Googling "to leslie + movie + 2022 ?"
From a deadpan conspirator in the comedy Mindhorn to a lovelorn metalhead in the hallucinatory Mandy to a shape-shifting assassin in the sci-fi brain-melter Possessor, few talents of her generation match her chameleonic ability to vanish into her roles. (A friend has suggested that everyone's slow on the uptake about her being one of our greatest working actors because it's often difficult to clock the person onscreen as Andrea Riseborough, so total are her powers of transformation.) Her little-seen yet widely-acclaimed performance as an alcoholic single mother in To Leslie is just one piece of a banner year, arguably not even the finest work she's turned in over the past twelve months. Surveying her busy 2022 alone, seeing how she runs the gamut of tone and intention, the wide range of her varied skill set comes into view.
To Leslie is being hailed as a feat of kitchen-sink realism, but Riseborough takes even bigger risks — and reaps greater rewards — in the affected high-camp style of Amanda Kramer's Please Baby Please, coming to UK cinemas this spring. My fellow Americans and I have had a few months to soak in the reckless genius of her appearance as Suze, the tap-dancing, cross-dressing, soliloquy-reciting vamp thrown into personal flux by threats from a gang of greasers. As she and her husband each realize they've got a more liberated relationship to gender and sexuality than they first thought, the theatricality of her over-the-top line-readings and body language keeps her in pace with a film steeped in the overheated emotion of midcentury melodrama.
With a precision affirming her control even as she verges on the cartoonish, she dipped into that same theatrical register for a production that actually did originate on stage, stepping in as the wicked, splendiferously coiffured mother in the film adaptation of West End's hit Matilda musical. She puts a villainous snarl on Mrs. Wormwood while bringing variance to deliveries that could've easily banged on one note, her time onscreen an object lesson that restraint is a virtue even when feasting on ham.
As in The Death of Stalin, Nocturnal Animals, Oblivion, and a half-dozen more link-ups with name-brand auteurs, she memorably occupies the space allotted to her without trying to swallow a scene whole. In this past fall's Amsterdam, she gave a masterclass in this sort of humble excellence, elevating the otherwise thankless, functional role of ex-wife to a quick-draw sketch of personality and wry humor. (For the sake of completeness, it must be noted that Riseborough's 2022 also included a role in What Remains, a Chinese-Finnish coproduction in the English language that has yet to play anywhere outside of a single festival in Poland. Per IMDb, she portrays a therapist working with a mentally disturbed man who's recently confessed to multiple murders he may or may not have actually committed. Smart money says she's good in it.)
Tacking the words "Oscar Nominee" onto their name for life certainly helps an actor make their legitimacy known, and so hopefully her recent feting by the Oscar acting voters will compel unfamiliar viewers to seek out other selections from her deep back catalogue. Or, as is perhaps more likely, they will discover they have already seen her in several movies.
Published 27 Jan 2023
About Post Author