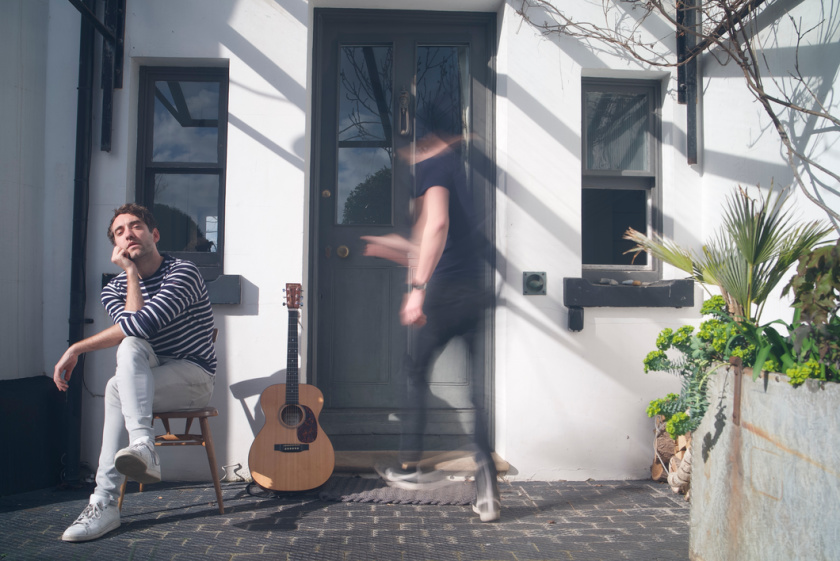 Rich and joyous, BANNERS brings it for his addicting and uplifting new single and music video, "C'est La Vie". Dripping in his indie-pop aesthetic, this new single is set to become a treasured track amongst many. This new release acts as the follow-up to the Vager remix of his collaboration with Seeb and SUPER-Hi, titled "Submarine".
BANNERS, real name Michael Nelson, is a singer, songwriter, and musician, who is mostly known for his 2017 single, "Someone To You", which has gained 712.4 million Spotify streams and has been used in a variety of TV shows, films, and commercials, including The Bold Type, America's Got Talent, Love, Victor, The Voice, After, and Legacies. He started his music career at just 7 years old when he joined Liverpool's Cathedral Choir, attending every day after school until he was 15 when he went on to spend time at Parr Street Studios, hanging around artists. His father is Ken Nelson who has produced albums for the likes of Coldplay, Gomez, and Badly Drawn Boy. A chance trip to Toronto, Canada with his father led to him making music with a variety of musicians and creating his demo CD that found its way to Grammy-nominated producer Stephen Kozmeniuk (Koz). In doing so, his first single went viral in Canada and he soon signed a major record label and has gone on to become a household name in Canada and the US. He's amassed a total of 1.5 billion streams, to date, and continues to gain social media engagements, especially on TikTok where "Someone To You" is used frequently. He started 2023 off with the release of a brand-new EP, titled "I Wish I Was Flawless, I'm Not", continuing to be a force to be reckoned with in the music industry.
Talking about his new song, BANNERS said: "'C'est la vie' is about all that life throws at you. Being alright with it because you're doing it all with people you love. I've had this song stuck in my head ever since I wrote it. I'm not sure if that's a good thing or a bad thing but it's your problem now."
Watch "C'est La Vie" by BANNERS here:
Written by Cam Blackwood, Michael Joseph Nelson, and Trent Dabbs, with Cam Blackwood acting as Producer, "C'est La Vie" starts off with a jovial and energetic indie-pop production that wraps around BANNERS awesome vocals. As the song gains momentum, BANNERS's signature indie-pop style comes into play and as we hit the chorus he certainly goes all out and delivers. Full of glossy and bright beats and a guitar rhythm that is sure to engage listeners, "C'est La Vie" is just a typical feel-good song that you can't help but smile at. Poetic lyrics stun us throughout with the addicting track set to melt hearts as BANNERS is determined to lift spirits with this track.
As for the music video, which has mostly been shot in one take, we watch BANNERS walk through various rooms, showcasing some of his past experiences whilst also relating certain aspects directly to the lyrics. From gigs to football to dance, BANNERS shows it all – whilst looking good throughout, showcasing his fashion that pairs well with the scenes. As he continues on his journey, he sticks to the football outfit with the tight navy t-shirt and the red Nike shorts, going on to play the guitar as he gets splattered with coloured paint powder before escaping to the beach, where he takes his t-shirt off and runs into the sea – running off into the unknown, ready to be free and embrace what the future has in store for him.
Stream the newly released song on Spotify here:
"C'est La Vie", by BANNERS, is available to download and stream, right now, across all platforms, via Banners, LLC under exclusive license to Nettwerk Music Group Inc.
Let us know what you make of "C'est La Vie" by BANNERS on Twitter @CelebMix.
About Post Author