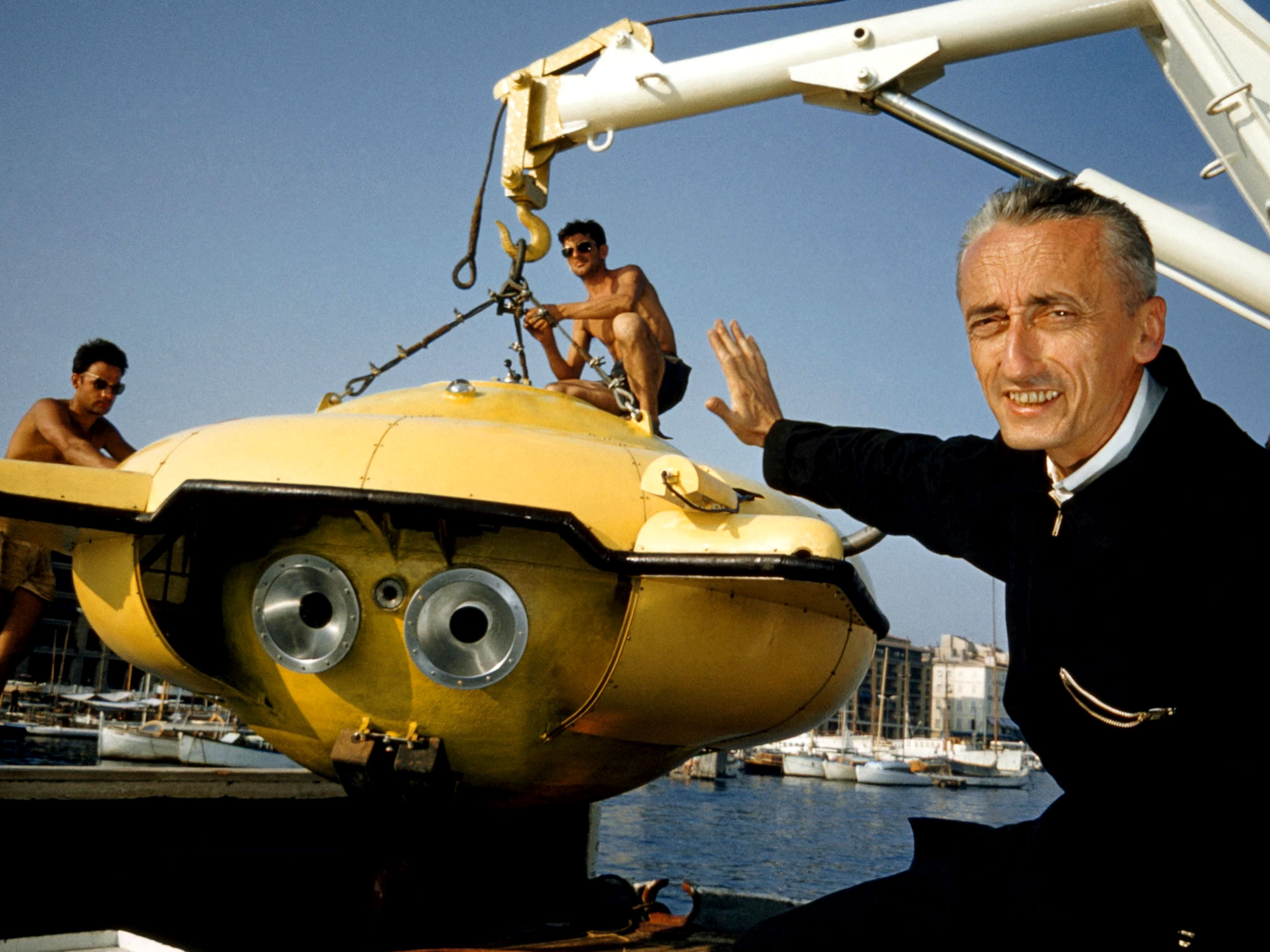 An entertaining deep dive into the adventure-filled travails of famed oceanographer and filmmaker Jacques Cousteau.
Spellbound by the splendour, silence and harmony of the sea, Jacques "Jeke" Cousteau, with his characteristic red knitted cap and deeply rooted nomadic instincts, was only truly happy when underwater. Liz Garbus' documentary attempts a straightforward dive into the depths of the man's own Odyssey: from being the co-inventor of the first commercially successful scuba equipment, to popularising filming technologies that brought the underwater imagination to the surface.
In short, Cousteau paved the way for future generations of divers, environmentalists and underwater filmmakers. Although faded into relative obscurity, his films linger on, capturing the glorious seascapes and powered by gripping storytelling. He used to say: "My films are not documentaries. They are true adventure films."
Eschewing the conventional talking heads format, Garbus' film is an intimate and sincere bildungsroman in the way it skilfully draws on voiceovers from his family, friends and crew members, as well as older interviews and Cousteau's journal entries. We feel the presence of a "Jeke" who was larger than life, a legendary pioneer, a devoted environmentalist, an innovative filmmaker and a childhood hero to many (including Wes Anderson). His gentle nature radiates from the beautifully restored archival footage which includes crisp, never-before- seen prints and home movies from The Cousteau Society.
It's with mixed feelings of excitement and fear that Captain Cousteau and his crew of "maladjusted" oceanauts board the Calypso where they find a liberation that post-war life on land had denied them. They strip away everything that's useless to them, just like the mythological Argonauts would replace the parts of their boat, Argo, over time.
Jacques' wife Simone, affectionately nicknamed La Bergère ('The Shepherdess'), was the matriarch of the Calypso's all-male crew, while she also shared the same curious thirst for discovery and adventure. Before passing, Simone wrote: "Calypso has given me everything. No man in the world would ever offer me what this vessel has". It wasn't blood, but rather saltwater that flowed in this couple's veins.
In his time, Cousteau aspired to go further and deeper before realising that the ocean was in distress and rapidly changing before his very eyes. It's been decades since Cousteau warned about the environmental disasters that we're experiencing today, yet his calls for aquatic conservation came years after he was contracted to undertake a geological survey of the seabed in the Persian Gulf, receiving investments by helping companies drill for oil.
Garbus never tries to conceal Cousteau's flaws. For her, in order to understand where we are now, we first need to understand where we came from, and Cousteau represents that touchpoint.
Published 9 Nov 2021
Anticipation.
The famed doc maker returns with a profile of the beloved and influential marine explorer.
Enjoyment.
Aptly captures Cousteau's complicated legacy, but is nothing short of formulaic.
In Retrospect.
A nuanced portrait of an oceanographer whose warnings are more prescient than ever.