Since capturing the imagination of the nation as a contestant on the second series of RuPaul's Drag Race UK, singer, fashion icon, author, model, artist and activist Bimini has successfully established themselves as a mainstay on the British music scene, following a flawless run of sonically diverse, stand-alone singles, and daring live performances.
Three years on from their trailblazing appearance on the award-winning show, the enchanting pop enigma continues to march to the beat of their own drum, with the release of their debut EP "When The Party Ends" – a well-thought out, progressive, and provocative body of work that successfully manages to further solidify Bimini's reputation as a credible, contemporary recording artist in their own right.
---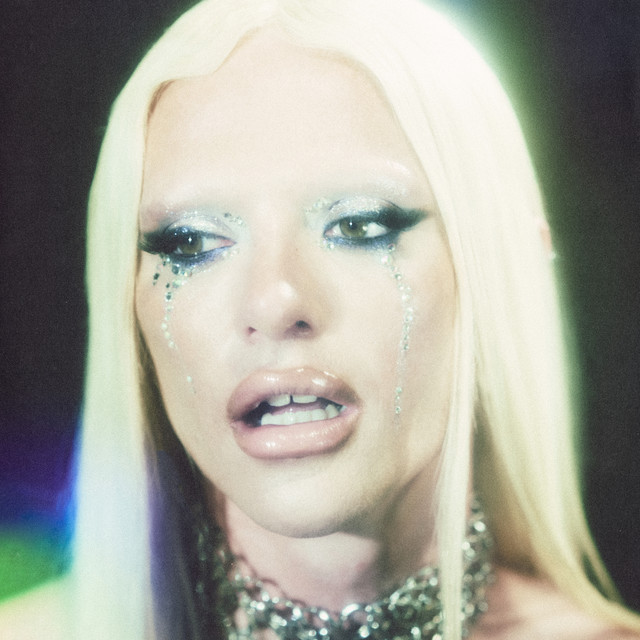 ---
Made up of six innovative and experimental tracks, including the singles "Rodeo" and "Different Kinds of People", the deeply personal project sees the singer team up with a stellar cast of A-list collaborators, including Rain Radio, Poppy Baskcomb, Redshank & Billy Blond, Harvey Kirkby and PVA, to produce some of their most considered, and introspective material to date.
Filled with evocative lyrics, soul-stirring melodies, and trippy, house-inspired dance beats, the extended play finds Bimini in a place of self-reflection – accepting, and mindful in dealing with the aftermath of circumstances beyond their control, yet resolute in their quest to relinquish painful memories from the past. And whilst at times playful, rebellious, outrageous and bold, there are without doubt a cluster of more serious, subdued moments interwoven throughout, with the "God Save This Queen" singer appearing pensive, melancholy and, at times, vulnerable, as they battle to break free from the swell of emotions that have long held them captive.
Perhaps it's this emotional juxtaposition of having such contrasting moods and feelings combined in song, that fuels the intrinsic appeal of Bimini's music, because whilst on the surface it may be easy for some to dismiss the stars act as "superficial", for those willing to take the time to listen, and look beyond the visuals and images presented to them in pictures and in music videos, here lies an artist with substance, who has a voice, and something important to say… whether society likes it or not!
Empowered by a need for self-expression, and driven by their own desire to always remain implicitly true to the essence of who they are, Bimini delivers BIG on "When The Party Ends", pulling from the depths of their soul to deliver a profound collection of songs that offer die-hard insight into the life and mind of a revolutionary, one-of-a-kind artist.
"When The Party Ends" is available to download / stream via Relentless Records now.
---
Let us know your thoughts on Bimini over on Twitter @CelebMix now!
About Post Author