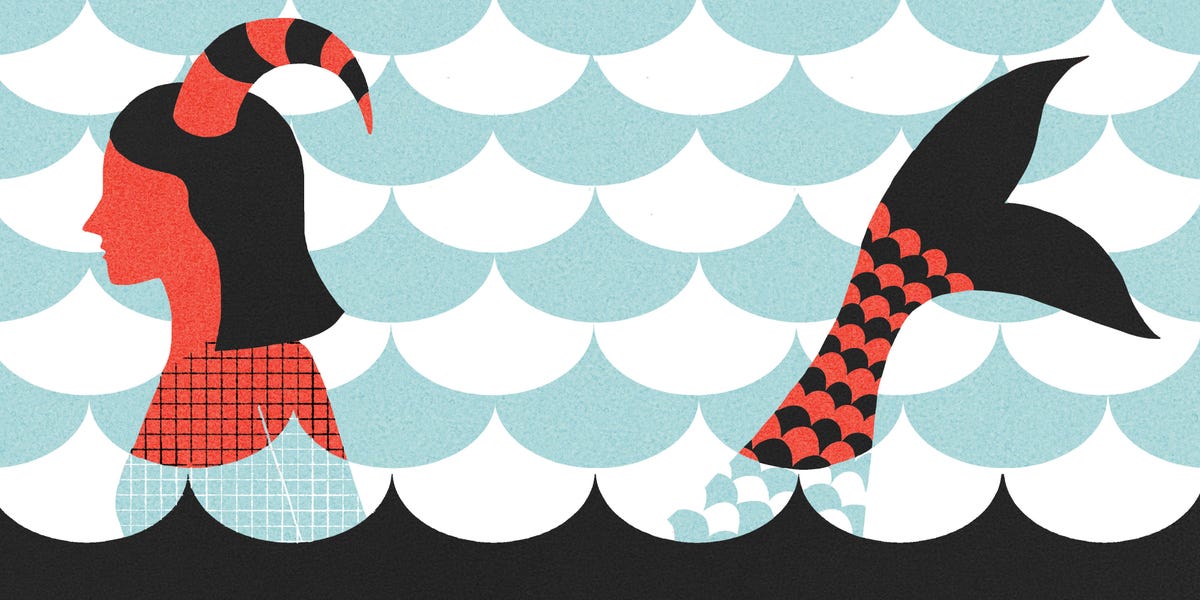 WEEK OF September 6 – 1 2, 2021
It's a week made for truth-telling, so get ready to unleash some unfiltered honesty! Yes, you might be on the receiving end of it, too. But on Monday, September 6, the annual Virgo new moon lands in your ninth house of authenticity and expansion, widening your viewfinder on all aspects of life. Here's your chance to get to know someone better, deepen your understanding of a subject, sharpen your skill set—or plan a pulse-racing getaway. This is also a perfect moment to peer within, noting any areas where you're NOT speaking or living your truth. This new moon of fresh starts can spark a one-Goat revolution. The catch is resisting the temptation to "beat yourself up" for any perceived shortcomings. You may be the hardest-working sign of the zodiac, but you're still made of flesh and blood.
Chances are you can't just up and quit any soul-sapping obligations—yet! But you can take steps in the right direction, which you'll have plenty of momentum for, thanks to an empowering trine between Mars and Pluto earlier that day. This one-two cosmic punch is ideal for anything that will move the needle in areas where you're stuck. Sometimes just taking a step, any step, when you're not sure where to go can start to bring clarity. Sign up for a webinar or online certification program; beta-test that business idea with a soft launch. If you're at the top of your field, this might be your week to teach your acquired knowledge or methods to others. Give yourself six months to see the full manifesting of these magical moonbeams, and stay inspired to stretch beyond your comfort zone.
And if that's not quite enough for you…also on Monday, creative Venus and supersizer Jupiter team up to support the launch of a professional initiative that you've been waiting for "the" perfect time to release. Venus is sailing through your career corner, and Jupiter is retrograding through your financial sector, possibly unearthing prospects you overlooked in the recent past or couldn't squeeze into your busy schedule. (We realize many Capricorns will be celebrating Labor Day, so dive right into this on Tuesday when you're back to the grind.) For starters, get the discussions off the ground: Who's on board; when can they start? And don't be afraid to talk candidly about money. If you need to send an email blast or cold call someone, just down a cuppa courage and do it! Venus' position at the top of your chart confers the power to charm anyone. And with constant encouragement from Jupiter, you'll be fearless. Your secret weapon: Where others see obstacles, you smell opportunity!
But as the weekend gets queued up, step away from your reports and spreadsheets and come out to play! On Friday, social Venus quits your work zone, slips on ballet slippers and jetes into your eleventh house of teamwork, technology and group activities. But since there are only so many hours in the week, don't strain yourself trying to catch up with everyone individually. Make the most of your time—and max out on the fun factor—by organizing multi-person hangs. And because the eleventh house is your digital domain, single Sea Goats might have surprisingly good luck with your right swipes. But don't lower your standards! Just radiate your natural exuberance (and killer sense of humor) and you can't help but attract the same back to you. Attached? Reduce any "romantic pressure" by leaning in to the friendship aspect of the relationship, inviting mutual pals to join you on your weekend escapades!
This content is created and maintained by a third party, and imported onto this page to help users provide their email addresses. You may be able to find more information about this and similar content at piano.io