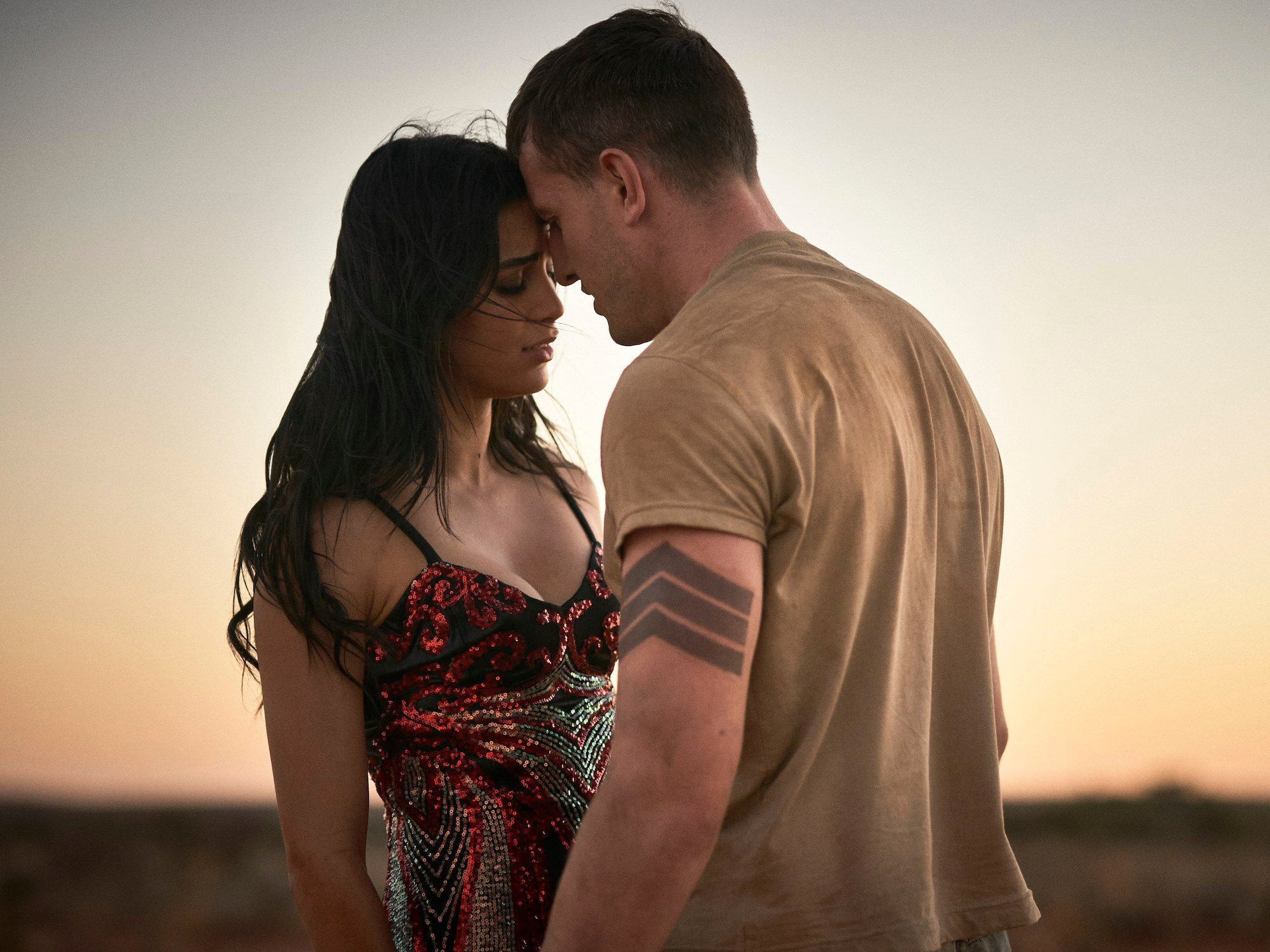 Benjamin Millepied's reimagining of Georges Bizet's classic opera is beautiful to behold, but lacks musical pizzazz.
Paul Mescal is undoubtedly the man of the hour in cinema. Fresh from his Academy Award-nominated performance in Aftersun and still reeling from the success of Normal People in 2020, Mescal is on an upward spiral of success. With his starring role in Benjamin Millepied's Carmen, the actor once again proves himself to be an indefinable and arresting talent.
Carmen (Melissa Barrera) is constantly running. When her mother is shot, she manages to tell Carmen to go to her friend Masilda's (Rossy de Palma) bar in Los Angeles before she dies. On her journey from the depths of the Mexican desert to the United States border, she is intercepted by a trigger-happy American. Before he is able to murder her, his friend Aidan (Paul Mescal) shoots him in the head. Thrust together in unlikely circumstances, the pair must go on the run.
The story of Carmen is far from new. Originally written by Prosper Mérimée as a novella in 1845, then adapted into an opera 30 years later by Georges Bizet, the myriad film adaptations produced in the years since might suggest that there is nothing fresh to add. But the modern setting gives a breath of air to the story, recontextualizing the themes of loss and love in the 21st century. The seductive and often objectified Carmen is transformed into a figure of independence and charisma.
This is Millepied's directorial debut, as he branches out from more familiar territory as a dancer and choreographer. He is perhaps best known for choreographing and appearing in Darren Aronofsky's disturbing ballet drama Black Swan, so it seems fitting that his first crack at directing is rooted in dance.
His work in choreography really shines through – one of the films' first scenes depicts Carmen's mother performing a fierce flamenco dance on a small square of wooden board, dust rising with the flicks of her skirt. Her heels tap more urgently when a group of men approach her, guns in hand. She does not say a word, yet her movements radiate a fierceness that mesmerises the men. With her dance, she says: "You will not break me." The ability to tell a story with minimal dialogue is rare, but Millepied's intimate understanding of movement allows us to feel his characters' intense emotions. Aiden and Carmen's relationship is both physical and spiritual, making sense of each other's bodies like pieces of a jigsaw. The duo are a natural fit as they give each other space to perform while captivating the audience in turn.
However, the musical aspect of the film does not quite deliver. A multitude of different genres are mushed together which makes for a confusing listening experience, and the extent to which Carmen can even be called a musical is debatable, as characters only break into song in a realistic context, such as in a bar performance. The haunting all-female operatic soundtrack from Succession composer Nicholas Britell is effective until it is played seemingly every ten seconds.
Despite this clumsiness, Millepied's foray into directing does well to shine the spotlight on Barrera and Mescal's chemistry, as well as demonstrating how you can tell a story through movement alone.
Little White Lies is committed to championing great movies and the talented people who make them.
By becoming a member you can support our independent journalism and receive exclusive essays, prints, monthly film recommendations and more.
Published 1 Jun 2023
Anticipation.
Paul Mescal singing and dancing?! A retelling of a classic opera? Sign me up.
Enjoyment.
Beautiful to watch, with dance taking the lead in storytelling. The musical element just doesn't work though.
In Retrospect.
A film filled with compelling performances, but it doesn't leave much of an impression.
About Post Author