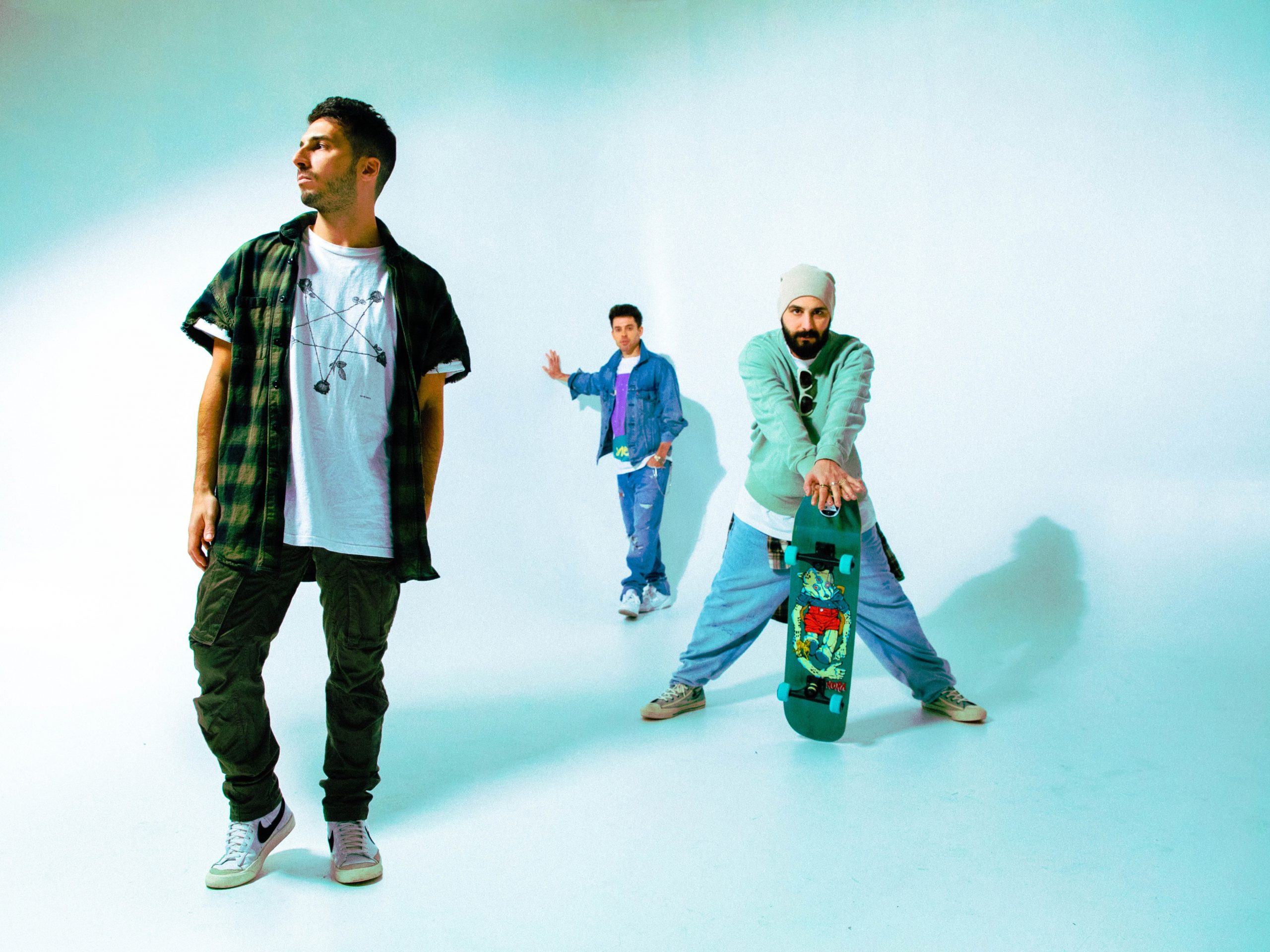 It's been almost two years since Cash Cash has released new music but here they are, officially back, with the incredible dance-pop single "Anyway" which features RuthAnne. The song follows up Cash Cash's "Acoustic Collection (Vol. 1)" album and RuthAnne's single "All The Same (From 'Toy Show The Musical')".
Cash Cash are a three-piece electronic music group consisting of Jean Paul Makhlouf, Alex Makhlouf, and Samuel Frisch from New Jersey, and have gone on to have worldwide success with a variety of singles that they've released. They have recently signed to Ultra Records after a nearly two-year break. Their music has transcended charts around the world with "Take Me Home" featuring Bebe Rexha becoming an international smash, and they later had global hits with "Millionaire" in collaboration with Digital Farm Animals and featuring Nelly, as well as "Can We Pretend" with P!nk. On top of the stars that we've mentioned, they've also gone on to work with the likes of Busta Rhymes, Sofia Reyes, Conor Maynard, Wiz Khalifa, and Andy Grammer. They intend to continue serving incredible music releases this year, especially with their new signing, and if "Anyway" featuring RuthAnne is anything to go by, this is going to be an incredible year for the trio.
As for RuthAnne, full name Ruth-Anne Cunningham, she is an Irish singer-songwriter who is best known for writing some of the most iconic songs in the last couple of decades, including JoJo's "Too Little Too Late", Martin Garrix & Bebe Rexha's "In The Name Of Love", Britney Spears' "Work Bitch", and Niall Horan's "Slow Hands", amongst many others. She also had a hit in 2012 as the featured artist on Professor Green's single "Remedy". It's not surprising that this awesome songwriter also has a brilliant voice with the ability to truly capture every listener. We reckon she'll follow in the footsteps of great recent songwriters turned hit vocalists, such as Julia Michaels, Ina Wroldsen, and Becky Hill. Just watch as she makes space for herself in the music industry.
Talking about the track, Cash Cash said: "'Anyway' is a pure song that wears its heart on its sleeve. It'll remind you of that certain someone in your life that always has your back no matter what. Period. Sometimes we even downplay how important love can be between our beloved pets. It's without question that when we hear the hook of 'Anyway', we reflect on everyone in our lives that are unconditionally there for us, including our furry friends. That being said, if you're wondering what that beastly-looking creature is on the artwork… it's actually not a beast at all and is just a close-up awkward photo of JP's harmless little 10lb dog Mimzy."
Stream "Anyway" by Cash Cash featuring RuthAnne on Spotify here:
Written by Alex Makhlouf, Jean Paul Makhlouf, Louis Schoorl, Marco Daniel Borrero, Oliver John Marland, Ruth Anne Cunningham, and Samuel Frisch, "Anyway" is a brilliant dance-pop track showcasing Cash Cash's incredible production abilities, making this a strong and undeniable comeback. RuthAnne's vocals are off the chart, full of emotion and passion as she delivers heartfelt lyrics about people who love you for everything, through the ups and the downs, regardless of anything, good or bad. The track is a pure pop hit that suits her voice down to a tee yet Cash Cash explodes the song with a dance drop like no other, transforming it into a total dancefloor smash. Wrapped all together, this song melts hearts and really captures the essence of love, whether that be from family, friends, pets, or a relationship.
"Anyway" by Cash Cash featuring RuthAnne is available to download and stream right now, across all platforms, via Ultra Records.
Let us know what you make of "Anyway" by Cash Cash featuring RuthAnne on Twitter @CelebMix.
About Post Author