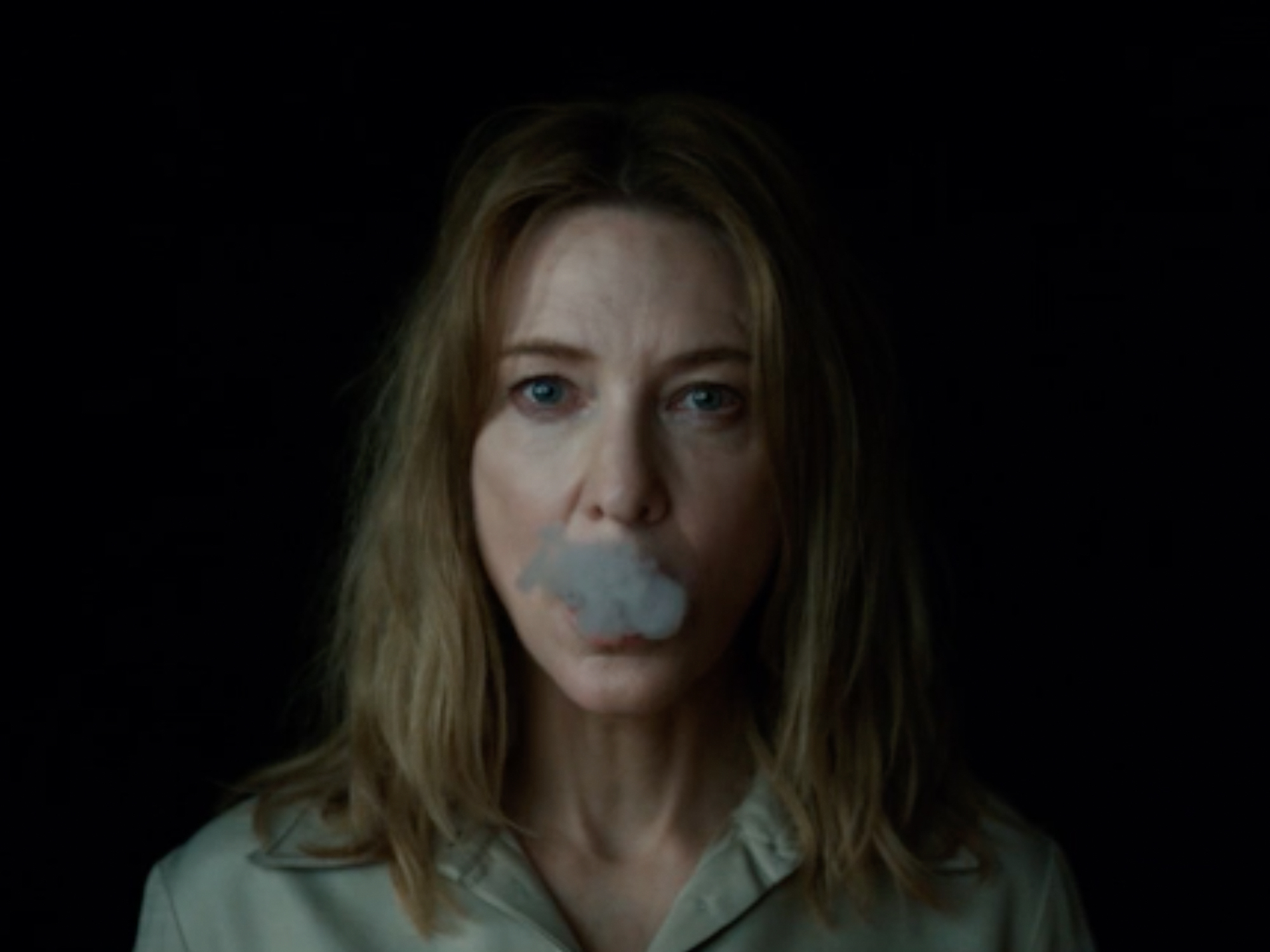 One of the great things about the 1960s/1970s era of Hollywood filmmaking is that studios did not fear the concept trailer. Those instances where you're not just serving up a sizzle-reel from the film's best bits (which have usually been engineered to work in the trailer format), but doing something innovative and fun.
Flashy edits are noticeable by their absence in the trailer for Todd Field's Tár (stylised as TÁR) which goes full concept in featuring a single shot of Cate Blanchett's face as coils of smoke emanate from her mouth in super slow motion, over which a voiceover intones a monologue which speaks of why this is a story for our time and all times, etc…
This is Field's first time off the directorial bench since 2006's lauded Little Children, and it's a biographical film about female classical conductor Lydia Tár. From the short sequence at the end, seems like Blanchett's been honing her baton skills, and she's also laid down the gauntlet for Bradley Cooper whose own biopic of Leonard Bernstein is due in 2023.
Tár is due in cinemas in January 2023, and looks like it'll be an award season behemoth.
Published 25 Jul 2022