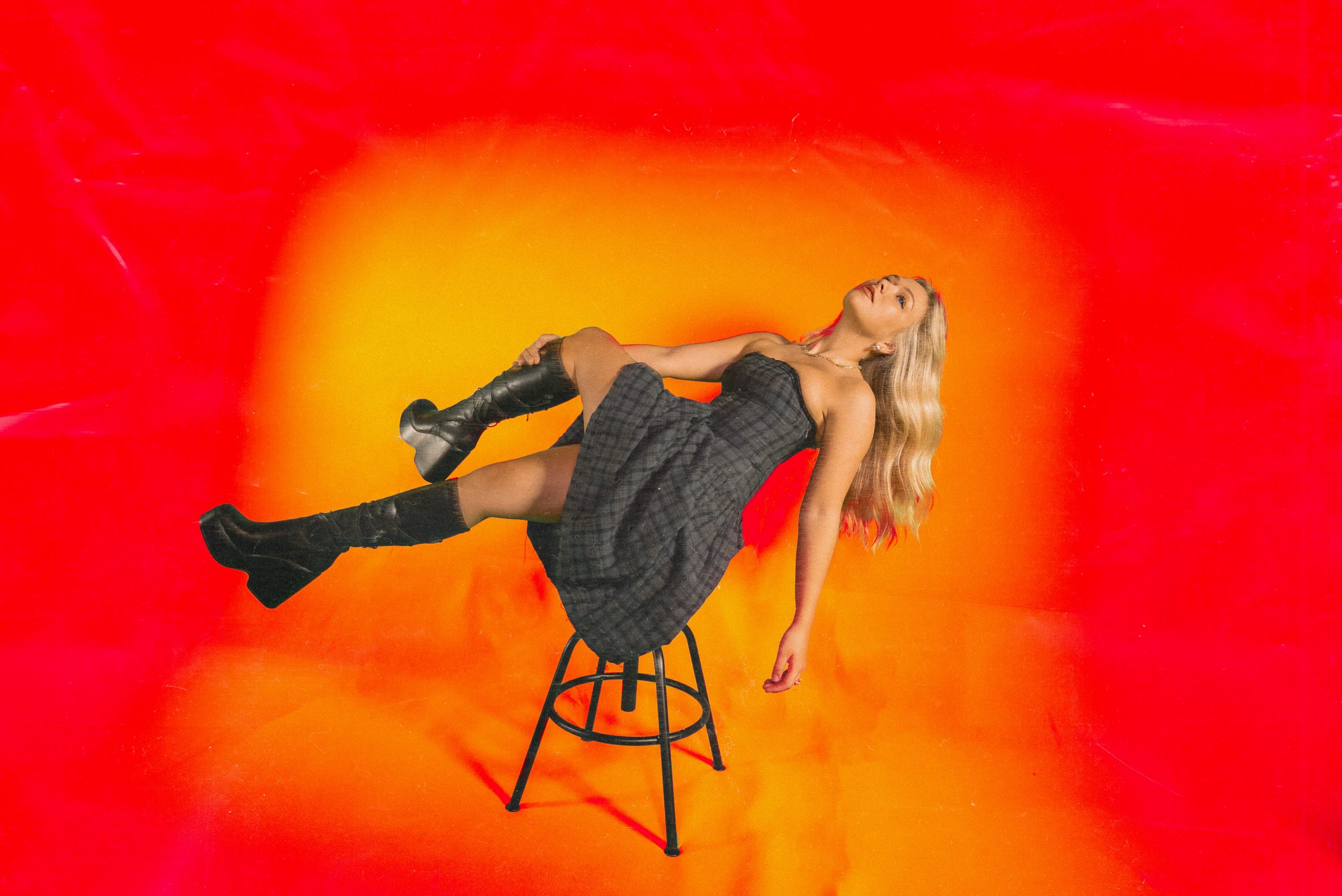 It can be painful growing up, and celebrities who are in the limelight from a young age know this more than most; Connie Talbot is showcasing this in her new vibrant music video for her single "Growing Pains". Having been in the spotlight since 2007, Connie Talbot sure understands the pressure that being a celebrity brings, and it's enlightening seeing her showcase her own growing pains in this awesome side-scrolling music video. The single was released in mid-July and acts as the follow-up to her previous single "Easier Pretending You're Dead".
Connie Talbot is an English singer who captured hearts worldwide when, at the age of 6, she mesmerised audiences with her rendition of "Over the Rainbow" on Britain's Got Talent in 2007. From her humble beginnings in a small area near Birmingham, Connie Talbot's musical journey has been nothing short of extraordinary. Her debut album, "Over the Rainbow", achieved gold status in the UK and platinum in Southeast Asia, a record-breaking achievement for the youngest artist in history. Connie Talbot's remarkable talent led her to perform at the G20 summit, tour Asia and America, and achieve a global presence. Over the years, Connie Talbot honed her skills as a songwriter and musician, evolving her artistry and finding her unique voice. Now 22, she is set to reveal her coming-of-age four-track EP, a collection that reflects her growth, honesty, and experimentation with a darker musical side. With a successful run on Britain's Got Talent: The Champions and America's Got Talent: The Champions, as well as collaborations with artists like Boyce Avenue, Connie Talbot's journey continues to captivate audiences. Her recent singles "Easier Pretending You're Dead" and "Growing Pains" showcase her evolving sound and storytelling abilities. In the midst of her musical pursuits, Connie Talbot is also set to star as the main character, Ellie, in the upcoming movie "The Key to the West". From her early rise as a child prodigy to her current artistic evolution, Connie Talbot's journey is a testament to her enduring talent and dedication to her craft.
Talking about this track, Connie Talbot said: "Writing this song came in a time in my life where I had just moved out and decided I was going to write my first ever independent EP as an adult. 'Growing Pains' for me is about the struggles of growing up and how we never really stop growing. I grew up in the music industry, which did come with its lows as much as the highs were amazing. I feel like there is an unspoken pressure especially when you hit your twenties to have your whole life together, I hope this song reminds people that the struggles in the past make us who we are today, and the truth is – we never stop learning and growing and it's okay to not have your whole life together. Do we ever have our life together lol? Not to be cliché – but we really only have one life, I want to embrace every 'growing pain' I have been through and no doubt will go through."
Watch the official music video to "Growing Pains" by Connie Talbot here:
Written by Ant Whiting, Connie Talbot, and Emily Phillips, while it was produced by Ant Whiting, "Growing Pains" is an addicting pop ballad that is a complete grower of a song – which we guess was the plan all along. Easily a track that gets stuck in one's head, Connie Talbot delivers the track with a blasé attitude that really unlocks the emotion behind the lyrics and showcases her response to these growing pains. Incredibly skilled vocally, Connie Talbot impresses by performing this track the way she has, as it's not easy to sing this sort of song, let alone make it catchy, melodic, and memorable. "Growing Pains" is one unforgettable mainstream pop ballad that deserves to make an impact as the lyrics delve into self-empowerment and the understanding of one's own difficulties which we are all capable of getting through.
As for the music video, which has filmed and edited by Brad Tyler, we are welcomed into the bright and positive world of Connie Talbot. From her personal childhood images to her strong optimistic performance of the song, this visual sends hopefulness to every viewer. We watch a variety of videos edited together on a side-scroller, where Connie Talbot performs the song in front of a green screen which showcases a bright orange background that rolls through animated chalk drawings, flowers, and lyrics. Her visuals are many and vivid, giving us different sides to this performer, whilst also displaying the same energy as she relates her performance to the lyrics from tissues to flowers. We also see childhood images of her in a photobook that slides on by, adding an even more personal touch to this video. If anything, this official music video shows the highly-skilled artist that Connie Talbot is, and we're excited to see her push past all her growing pains and watch her bright career continue to unfold – her star talent is undeniable and has been since she stepped onto that Britain's Got Talent stage.
Stream the newly-released song on Spotify here:
"Growing Pains", by Connie Talbot, is available to download and stream, right now, across all platforms, via Venice Music. Look out for her forthcoming coming-of-age EP, set to have four tracks, which will be released soon.
Let us know what you make of the music video to "Growing Pains" by Connie Talbot on Twitter @CelebMix.
About Post Author