In partnership with Adobe.
In The OFFF Dispatch we've partnered with Adobe to report back from OFFF Barcelona, one of the world's largest showcases of creativity, art and digital design. Here, animators Amanda Schrembeck and Linda McNeil share their best creative advice.
---
There's no easily definable category in which to place Lobulo. His primary medium is paper but that's where the simplicity ends. Looking at his entrancing animated and still-life creations, you're never quite sure where the analogue handmade ends and the digital trickery begins.
In truth, Lobulo is a creative polymath – a craftsman, animator, director and speaker – whose magical work effortlessly blends paper and pixels. A self-described "stubborn artist," he refuses to take the easy route, either, when it comes to approaching commercial, editorial, and personal work.
Lobulo delivered an Adobe Live session, sharing his skills and encouraging others to follow their own path, at OFFF Barcelona, which brought together leading professionals in the creative and design industries for three days of masterclasses, talks, and workshops from 5-7 May.
Adobe, OFFF's main partner, curated a space for free-ranging discussions through the Adobe Creativity Hub, where creatives from all corners of the globe could hear talks from the best designers in the business and pick up new skills with Adobe's latest industry-leading tools built to enhance creativity across a range of fields.
Here, Lobulo reveals why, when it comes to creativity, sometimes you have to be prepared to get things wrong in order to produce your best work.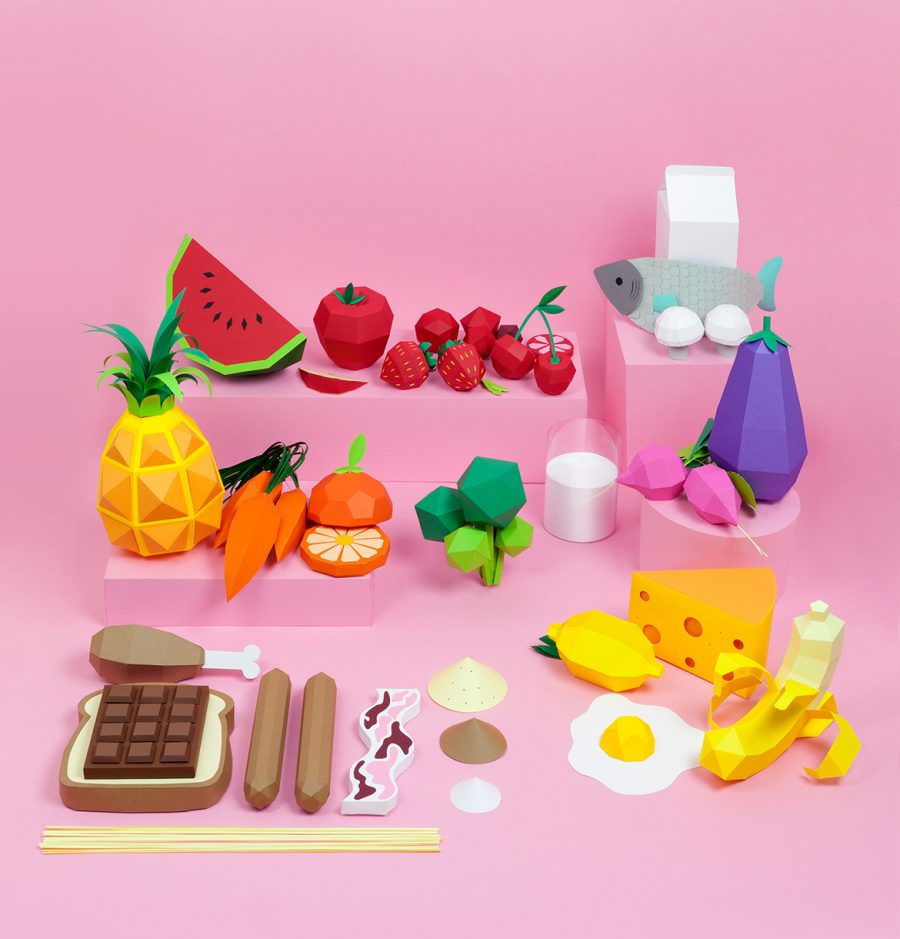 How would you best describe what you do?
I'm something in between a graphic designer, model maker and a really stubborn artist. I've never been a fan of putting a tag on who I am, so I always say I just cut stuff and glue it all together.
What's the most interesting thing about OFFF to you? Why is it an essential visit for creatives?
OFFF is very unique in the way it gathers creative people from around the world in one place for a few days. It gives an amazing opportunity to meet people you may have worked with remotely or those you just know virtually. This year, you could feel an especially powerful vibe after not being able to see friends and people you admire for almost three years. It's hard to explain. There are design festivals and then there's OFFF.
Tell us about what you did at OFFF Festival and the thoughts, ideas and insights you wanted to share in your Adobe Masterclass?
I've been known to be very honest about what I do and how the creative industry works. I try to be as direct as I can with the audience and students who come to get inspired. I want them to understand that 'success' can be not what it seems to be. We all struggle and get frustrated when we have bad experiences with clients or are not making it to what we imagine is the best level. In the end, it's just work. Can it also be our passion? Yes, but you need the fridge full to feed that passion.

When did you realise you wanted to be a creative?
When someone asks me when I started to be creative, I always say I never started because I never stopped. When we're kids we love to play, explore, paint, try different things… And then once we get to those horrible teenage years, some of us stop doing those things as they're not cool anymore. Some of us keep going and become a bit nerdy. So here I am! I just want to keep playing and exploring and hopefully never get too bored.
How did you decide to work with paper?
I've always been very interested in working with my hands. My dad was a builder and my biggest inspiration. He and I always had this internal romantic fight about who could make it better. Paper was just there. A material that is easy to get, not too expensive and with infinite possibilities. It was a bit like love at first sight, probably because bricks were a bit expensive and messy to work with in my bedroom!
Could you share any lessons or inspirations that were pivotal in the evolution of your style?
Don't stop making mistakes. They lead you to try different paths. A big quote from the film Little Miss Sunshine goes, "Do what you want and fuck the rest." That's the best advice.
What would you describe as your first big break?
I did a terrible but cute first illustration using some leftover papers I had in my room and put it on Facebook. Surprisingly, people loved it and it went viral. I started getting commissions after that. I never thought about being a craft artist but here I am now. That was an amazing coincidence which changed my life.
When there are so many talented creators out there, how do you stay unique and stand out from the crowd?
Not paying too much attention to the trends and keep doing what I like. This is better to keep me motivated, even if other people don't like it.

What advice do you have for young creatives who are working hard to try and get noticed?
'Likes' don't mean good work. There are amazing artists out there who don't even have social media. People believe that the more 'likes' something gets, the better it is, but that's not true. Find your own style and push it hard until you get rewarded. If you really want it, it will come, but you have to work your ass off.
What are the biggest lessons you've learned from dealing with client work?
Invest time on the sketches and planning. Good organisation is key. It will help avoid surprises or having to work until 6am. If you're not organised, drinking lots of coffee and ordering pizza late at night can be good sometimes too!
Tell us more about working with paper. What do you love about this medium and working with your hands?
It's very calming. Coming from a graphic design background, paper has this feeling that you can do almost everything you want to, you can print on it, wrap it, fold it, burn it, cut it…. It's very versatile.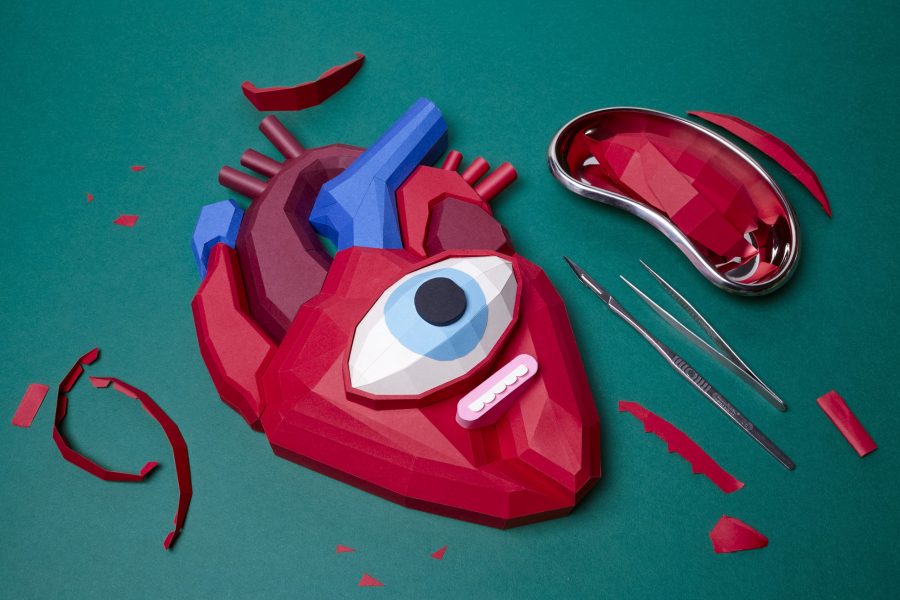 How does your handmade work come together with digital tools, such as Adobe Creative Cloud?
We have to evolve in the end. I mostly work with video or digital, not so much print lately, unfortunately. That means my work will end up being in a digital campaign, so you will see it on your phone or computer. As much as I like to keep everything handmade, tools are tools. It doesn't matter if you're doing it by hand or in 3D, what people are going to see is the final image. I use lots of software to create my videos and images but always try to keep the handmade essence in the work.
When did you start using Adobe products, and what impact did they have on your work? How have Adobe projects aided you in your creative evolution?
I started using Adobe when I was… probably 14? A long time ago! I studied graphic design, so Illustrator and Photoshop taught me a very specific way of working. I can't imagine doing what I do without having that design background and working with Adobe for so long.
How do Adobe products help you stay ahead of the competition?
Software and technology are very helpful for a faster workflow, for creating presentations for clients, producing pitches or sketches. But sometimes it's good to take a step back and enjoy the slower path.
What does the future look like for you?
As I said, I just want to keep playing, making good work and trying new materials. These bad years of lockdown helped me learn lots of different techniques that I'm currently putting to good use in a new animation project. Hopefully it will come out soon!
Follow along for more stories from The OFFF Dispatch and learn more about OFFF Barcelona at offf.barcelona
Watch Adobe Live on-demand, which took place at OFFF from 5-7 May, and check out what's new in Adobe Creative Cloud.
Published 13 May 2022
About Post Author