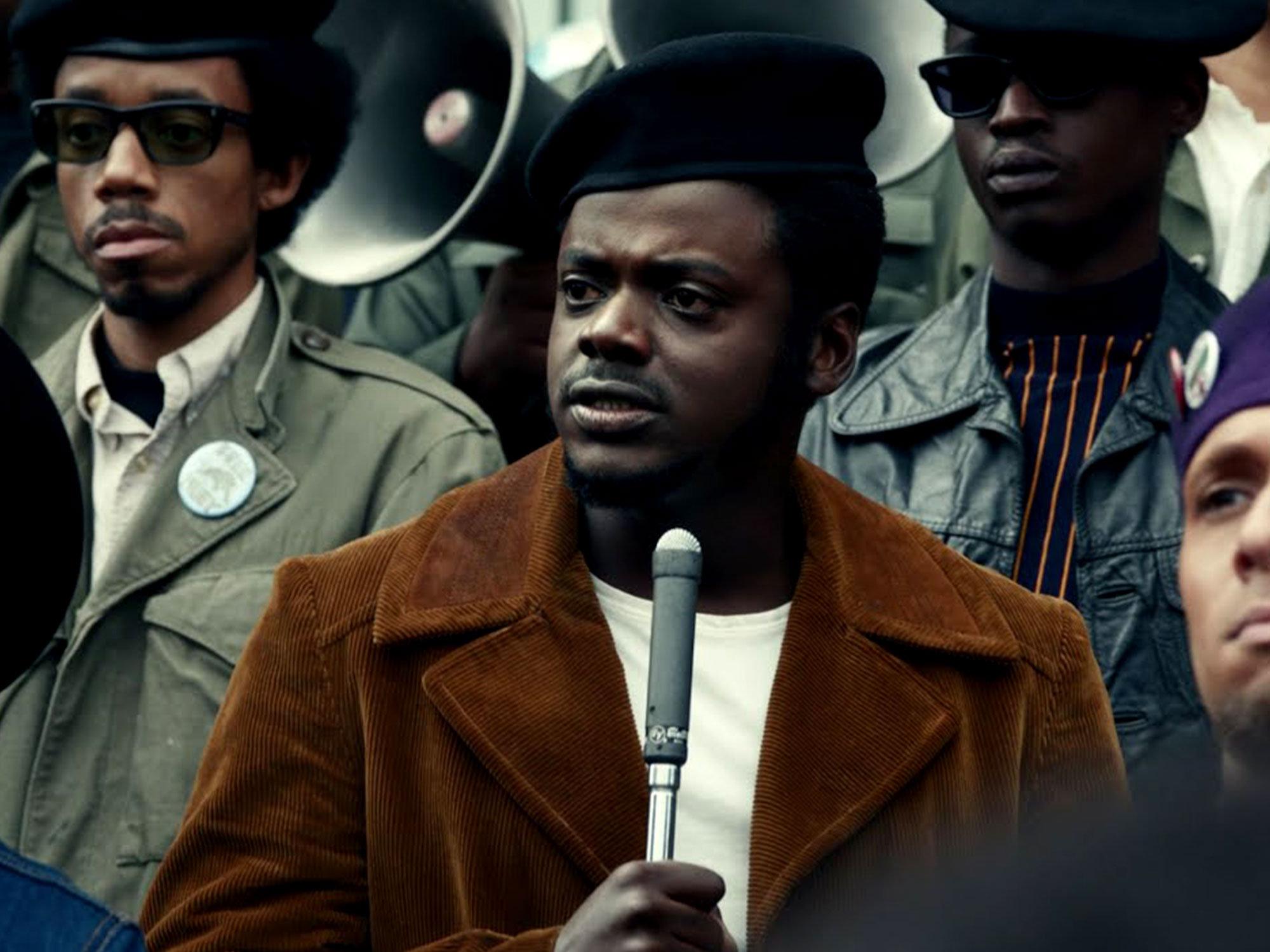 One of the most rewarding celebrity narratives of the 2010s was Daniel Kaluuya's amply-deserved rise to fame, from a clutch breakout role on the Black Mirror episode "Fifteen Million Merits" to an Academy Award nomination for his star-making turn in Get Out to a win for Judas and the Black Messiah. Now, he's about to hit another one of the benchmarks that distinguishes a talent on the rise as an uppermost-tier screen idol here to stay.
Netflix announced today that they're teaming with Kaluuya on a new film called The Kitchen, which he's signed on to produce and co-write with Joe Murtagh (writer of the Irish crime saga Calm with Horses) based on an idea credited to him, Kibwe Tavares, and Daniel Emmerson (producer of Calm with Horses). Tavares will also claim his first feature directing credit on the project, having gotten his feet wet on theatre and such shorts as the Sundance-award-winning Jonah — in which Kaluuya starred.
The gaggle of collaborators have put their heads together for The Kitchen, a thriller set in London circa 2044, where the divisions of a classed society have widened to the point of a dystopia displacing the workers to temporary accommodations on the outside of the city. The Kitchen represents the last section of London to be taken from the dug-in residents, such as 12-year-old Benji (newcomer Jedaiah Bannerman) and the older Izi (Kane Robinson, of Top Boy), his unlikely companion in a struggle to survive against a state trying to flush them out.
The press release states that shooting will commence later this year — on location in London and, curiously, Paris — with plans to release the film in 2023. The bulletin also includes a statement from Kaluuya: "In 2011, I was in my barbershop and there was a guy boasting about smash and grabs — kids doing million-pound heists in a minute, getting paid £200 to do it. I saw the potential to unlock a unique story door to the inequality, fatherhood, class, joy, resilience, courage, defiance and care of London."
It's an exciting project, yet it's also somewhat troubling that Black British filmmakers must venture beyond the national film infrastructure to get funding and a platform for the kind of work they'd like to be doing. This is precisely the kind of young, edgy voice that UK cinema wants for, and they've gone straight to Hollywood, or at least the streaming barbarians banging at the industry's gates.
Published 30 Mar 2022