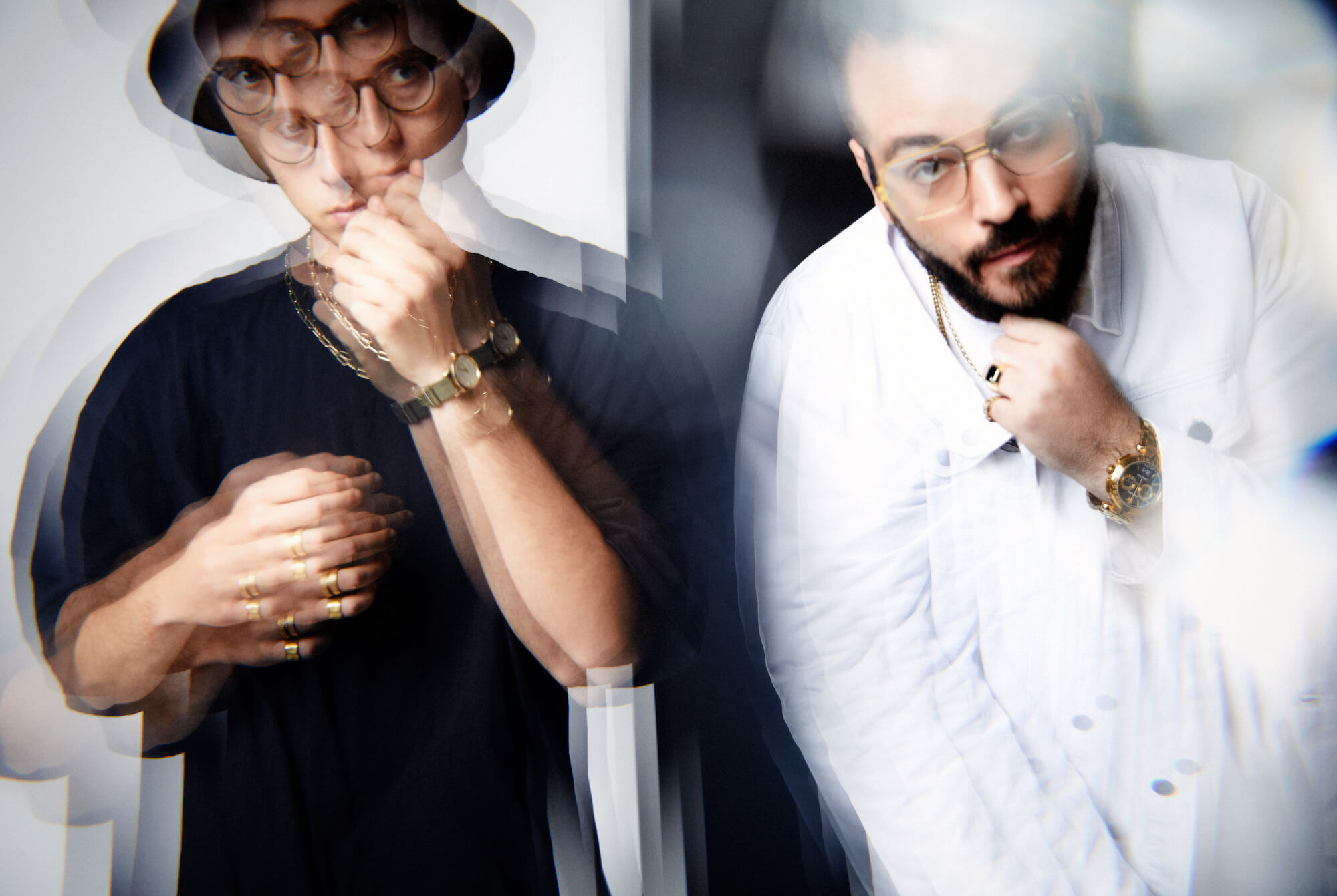 Promoting self-love and believing in oneself is Capo Corleone & Kuba Wiecek with their latest single release "Thank Myself". This was the first song that they wrote together at the height of the pandemic – the time we all started to learn to love ourselves and believe in ourselves. This follows up Capo Corleone's collaboration with Kuba Wiecek, titled "Fly" featuring Zalia, and follows up Kuba Wiecek's collaboration with Marcin Januszkiewicz, titled "Ave Maria" featuring Borys Szyc.
Capo Corleone, real name Waylon Barnes, is a singer-songwriter, rapper, recording artist, and music executive based in Los Angeles. He is the CEO of C2 Management and the founder and former CEO of Tree4ort Records. He has toured around the world including the United States and Europe, and he is currently making his name known and growing his fanbase. His 2019 release "Nina Brave" became the entrance song for European Boxing Champion Nina Meinke, who is known as "Nina the Brave", and Capo Corleone even performed the song live in Germany as she defended her title, gaining this singer-songwriter the attention of millions around Europe, growing his fanbase even more. His most-streamed song on Spotify is currently "Brakes", a collaboration with Kuba Wiecek, which currently has over 1 million streams. He is certainly creating a brand for himself, and 2023 certainly looks like it's going to be a brilliant year for Capo Corleone.
As for Kuba Wiecek, he is a notable Polish jazz musician, saxophonist, and global producer who has worked with a variety of Polish singer-songwriters as well as global artists. He founded his own fronted jazz trio which also included Michal Baranski and Lukasz Zyta, and they dropped their debut album, "Another Raindrop" in 2017, and soon followed it up with their sophomore album "Multi-tasking". The trio parted ways and Kuba Wiecek has since gone on to release solo singles and albums, including 2019's "Berry" with Gaweda Quintet featuring Ralph Alessi, "Niebo nad Berlinem" with Koza, and "Kwiateczki" with Paulina Przybysz. His most-streamed Spotify song is "polish savages" in collaboration with Kukon and Marcin Januszkiewicz at 1.2 million streams. He is certainly taking jazz into mainstream music and it's proving to be an important movement for diversity and transforming listening habits.
Written by Kuba Wiecek, Paulina Przybysz, and Waylon Barnes, "Thank Myself" is truly about reflecting on your accomplishments to date, congratulating yourself in doing so well, and then going forth believing in yourself to reach your dreams. The song has a soulful and spiritual atmosphere to the composition, allowing both Capo Corleone and Kuba Wiecek to truly shine in their own spotlights. Spitting fire and impressing with his lyrical content, Capo Corleone brings it during the verses giving us a hit tonic flow that wraps around the jazz vibes of the rhythm. The repetition of the song's title during the chorus mixed with the addicting melody guarantees that this song will embed itself in our heads, for the rest of the day, and what a perfect reminder for us to thank ourselves.
Talking about the track, Capo Corleone said: "For this song, in particular, it was a moment of self-reflection. I was sitting in my mother's garden thinking about my childhood and how far I had come in my life."
Stream "Thank Myself" by Capo Corleone & Kuba Wiecek on Spotify here:
"Thank Myself" by Capo Corleone & Kuba Wiecek is available to download and stream across all platforms, right now via C2 Management.
Let us know what you make of "Thank Myself" by Capo Corleone & Kuba Wiecek on Twitter @CelebMix.
About Post Author