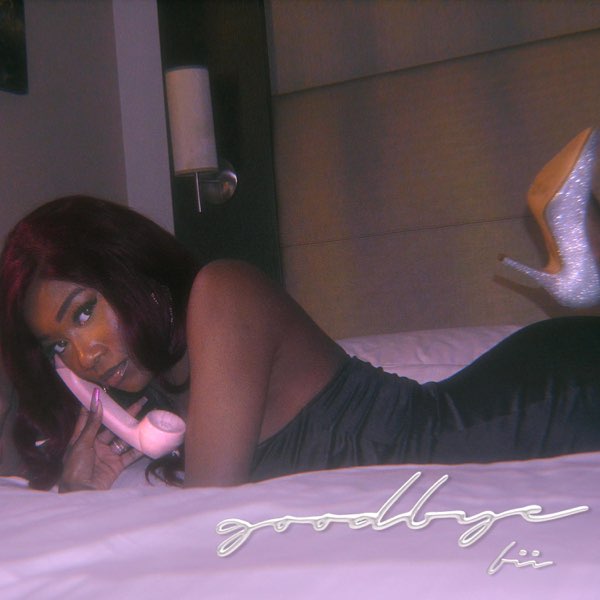 It's always incredibly freeing when a toxic relationship ends, and fii is celebrating her freedom in her self-empowerment R&B debut single, titled "Goodbye". New to the music scene, fii brings it just as much as the other rising R&B artists in the industry, and her powerful vocals and incredible songwriting ability certainly don't go amiss.
fii is an exciting new R&B artist who has recently emerged onto the music scene with her captivating and deeply emotional sound. Drawing inspiration from artists such as Kehlani, Teyana Taylor, SZA, Mariah the Scientist, Rihanna, Jazmin Sullivan, Beyoncé, Destiny's Child, Brandy, and Tink, fii combines elements of R&B, pop, and trap to create her own unique musical style. Her music, which she describes as "who hurt you" music, delves into personal experiences and emotions, resulting in heartfelt and relatable songs. With a background in writing songs, poems, and fiction books, from a young age, fii has a natural talent for storytelling through her lyrics. After starting her professional recording journey just three months ago, fii has already made a strong impression and has ambitious plans for the future. She intends to release new music regularly, with a debut EP scheduled to be unveiled at the end of the year. Keep an eye on fii as she continues to make waves with her soulful voice and raw musical expression.
Written by fii and produced by her brother, oib, whilst it was mixed and mastered by SoundHutMK, "Goodbye" is full of self-empowerment with a gentle R&B backing track rhythm that easily allows the vocals to take front and centre with fii effortlessly impressing. Her soulful voice conveys the strong message of the track with some epic vocal runs and flawless emotional delivery. The chorus is addicting to no end and one we'll have in our heads for the rest of the day.
Talking about this track, fii said: "'Goodbye' is inspired by the feeling of relief and freedom after a toxic relationship has ended. I wrote it to encourage myself to get over someone; music was the most cathartic way of dealing with all the confusing feelings. I want my fans to hear it and think, yeah, I'm not scared to say goodbye to a situation that isn't serving me either."
Stream "Goodbye" the debut single from fii on Spotify here:
"Goodbye", by fii, is available to download and stream, right now, across all platforms, via can we talk.
Let us know what you think of "Goodbye" by fii on Twitter @CelebMix.
About Post Author