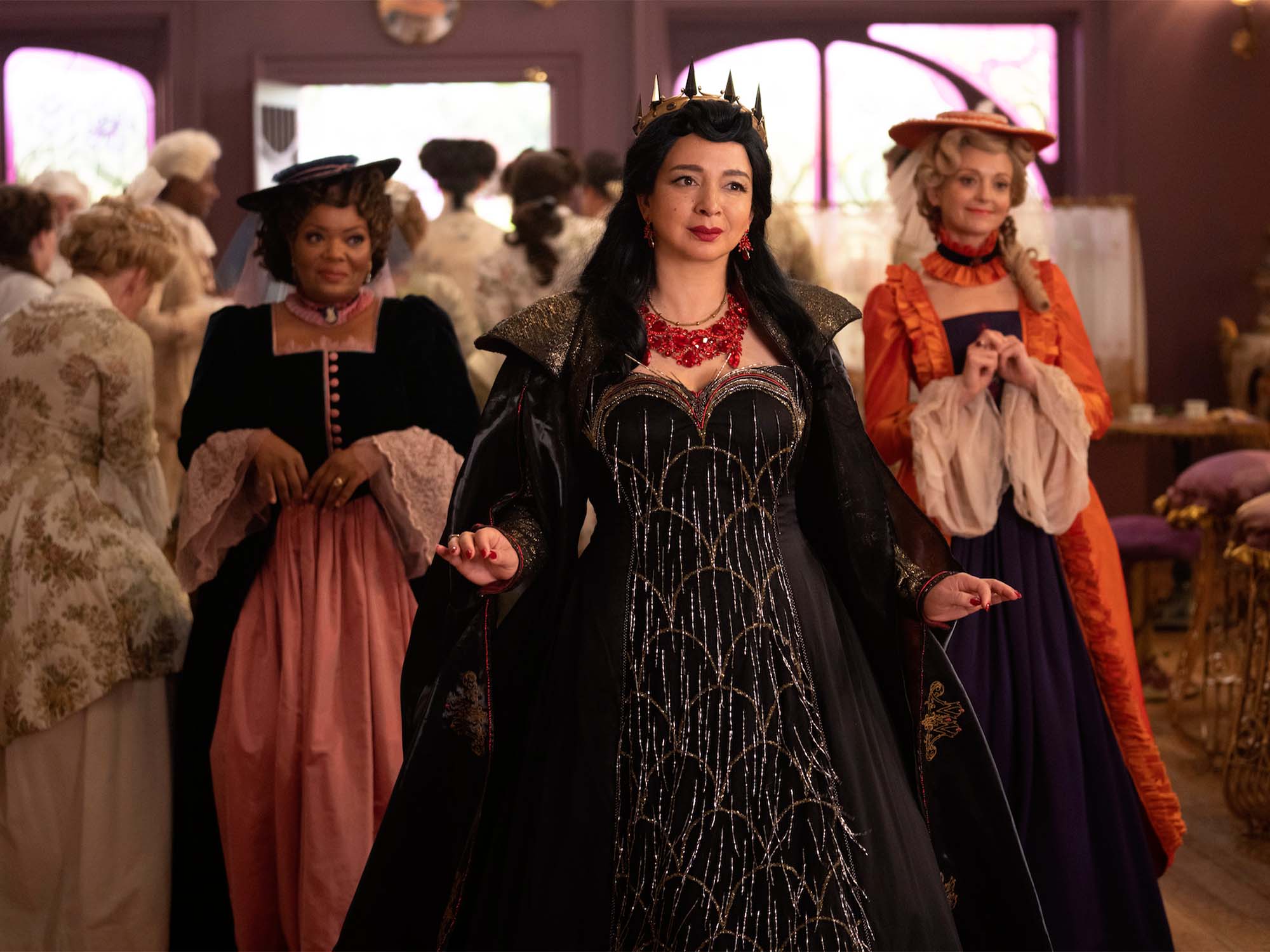 Anyone with fond memories of the 2007 meta-fairytale banger, Enchanted, starring Amy Adams, is in for a surprise and a treat.
Once upon a time, there was a beautiful land called Andalasia, a less beautiful land called New York City, and a happily ever after that never needed a sequel. Isn't that the point? It ends, and these people move on in private without us bothering them. In real fairytales perhaps, but this is a sort-of fairytale engineered by the very contemporary and very pro-recycling House of Mouse, after all.
So it's a pretty sweet surprise that, against all odds, Disenchanted, the baffling sequel to 2007's Enchanted, whose story is set 15 years later and has been 10 years in the making, just about finds reason to exist. Amy Adams' shipwrecked princess Giselle convinces her family – Grey's Anatomy's Patrick Dempsey (who's barely acted for the last decade) as her husband Robert, and his now-teenage daughter Morgan (Gabriella Baldacchino) as well as their new baby Sophia – to relocate to the sleepy and definitely fake suburban town of Monroeville to find a quiet life. Another happily ever after.
Anybody who lives in the real world knows that giving yourself a longer commute and a smaller town will almost make everything in life harder, but, well, Giselle is Giselle. Dissatisfied with her dissatisfied stepdaughter and a less-than-perfect fixer upper, she finds some magic to hopefully, miraculously fix all her woes.
Adam Shankman's Disenchanted just about works in its cautious deconstruction of the fairytale narrative, riffing on Cinderella and the conventions of good versus evil when it comes to motherhood and female emancipation. That is until it just becomes more fun to allow Amy Adams go all-out musical theatre villain and things get a bit silly.
Maya Rudolph leans into her outlandish comedic talent (and her ebullient voice work on animated series Big Mouth) as she and Adams face off as outlandish evil queens fighting for nothing other than to be the most evil and the most queen. Idina Menzel, too, is finally given the power ballad her career should demand in every single role. Although the peerless Alan Menken also scored Enchanted, the sequel shares more in common with out-and-out film musicals such as Mamma Mia! or The Greatest Showman than the first film, which favoured a handful of songs but a more wry sense of humour in Dempsey's haggard New Yorker.
This sequel is much more about going bigger and deeper than furthering the story. It's more musical, more outlandish, darker in places and more emotional too, as the dynamic between Giselle and Morgan is unexpected in a fairytale world that, until now, was defined by its heteronormative relationships as an end goal. It's more of a soundtrack album of a movie, a sequel crying out for a stage production to give little girls and lethargic parents a rare night off: something to sing about.
Little White Lies is committed to championing great movies and the talented people who make them.
By becoming a member you can support our independent journalism and receive exclusive essays, prints, monthly film recommendations and more.
Published 18 Nov 2022
Anticipation.
Who has the energy to check in on a happily ever after 17 years later?
Enjoyment.
It turns out it's quite fun being bad.
In Retrospect.
Just happy Amy Adams is happy.
About Post Author