Director Sam Raimi injects some much needed personality into Marvel's latest brand-building exercise.
Whenever a new Marvel movie rolls off the production line, crammed full of in-jokes and references to characters from previous television shows and adjacent studio properties, I'm moved to recall the words of internet prophet Dril: "thinking about shit that i Recognize and smiling".
It felt most noticeable in last year's Spider-Man: No Way Home, which saw Marvel and Sony's profitable joint venture bring a host of fan favourite faces back to the big screen. The monumental success of this film reportedly moved the studio to retool some of Doctor Strange and the Multiverse of Madness, Sam Raimi's long-awaited return to the director's chair, which sees Benedict Cumberbatch's gruff sorcerer face off against a familiar threat. The result is fractured film, where brand recognition, fan service and a valiant attempt at cinematic personality all struggle for dominance.
Since the likes of Robert Downey Jr, Chris Evans and Scarlett Johansson left the Marvel behemoth in Avengers: Endgame, the studio has struggled to find faces with the charisma and on-screen presence to really drive its flagship franchise. Cumberbatch is arguably the biggest star left in their roster. His character's origin film was generally well-received and his role in Endgame finale was crucial, but he feels like a variation on a type Cumberbatch has been playing since Sherlock (the anti-social genius with a god complex). If anyone could inject a little colour into his fairly uninspired universe, it's Raimi, whose Spider-Man trilogy is still (rightfully!) held up as a high water mark for the genre.
This is Raimi's first directorial effort in nine years (the less said about Oz the Great and Powerful the better) and it's pleasing to see him return to his horror roots, conjuring some fairly gnarly – by Marvel standards, anyway – creature design and death scenes. Even working with the constraints of the Marvel machine, Raimi manages to imbue the film with plenty of personality, far surpassing anything Scott Derrickson was able to do with Doctor Strange's first solo outing. This is likely also a result of his collaboration with writer Michael Waldron, who knows a thing or two about making this high-concept comic book multiverse feel engaging, having previously worked on Loki.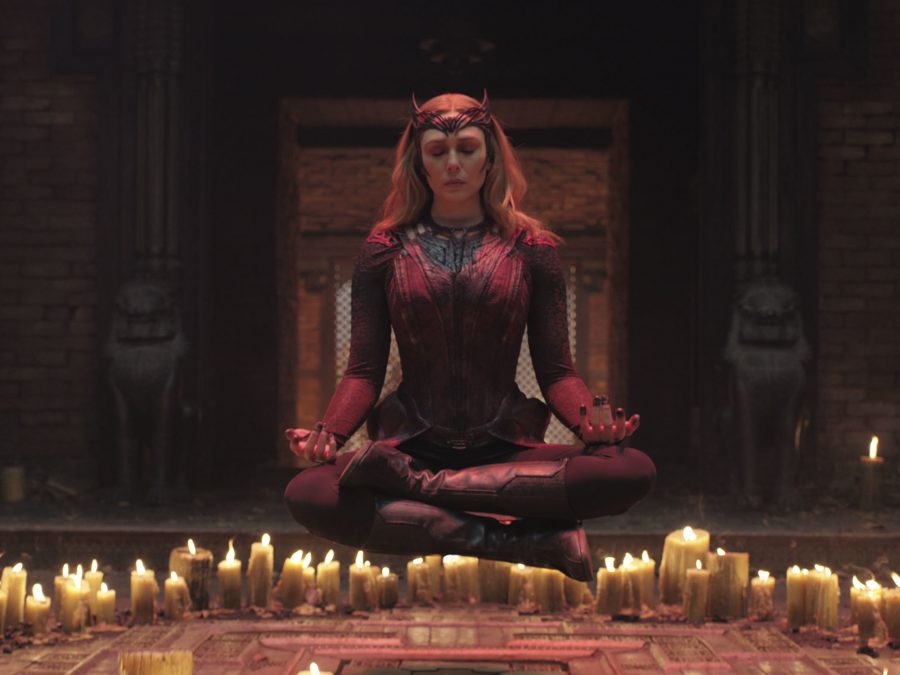 Joining Cumberbatch is newcomer Xochitl Gomez, playing America Chavez (Ms Marvel) whose power kickstarts the narrative. Able to 'hop' between alternate realities, she is being pursued by the menacing Scarlett Witch (Elizabeth Olsen) whose grief following the events of Endgame and WandaVision has turned deadly. Wong (Benedict Wong) is also on-hand, as are Strange's former love interest Christine Palmer (Rachel McAdams) and various other side players from parallel universes.
Yet while Raimi injects as much soul into this sequel as the Marvel blueprint will allow, it's difficult to see the film as anything other than a cog in a bigger machine. Rather than creating self-contained narratives, every new Marvel release now serves as a building block for something greater, and as such anyone who isn't intimately familiar with the source material is likely to feel increasingly alienated. Geek culture often functions in this way – as a complex series of references to other properties – but while a reference to another superhero or a mid-credits cameo might have been novel six or seven films ago, it is so now formulaic that the element of surprise has all but evaporated.
This schematic approach might satisfy viewers who simply enjoy being in on the joke or seeing a character they like appear on screen for a few minutes, but the upshot is that originality and innovation have become an afterthought to Marvel, and the heavy reliance on CGI gives their films an aesthetic blandness. One scene in particular here, in which the same extra with a suitcase runs past four times, speaks to the wider creative atrophy that has set in at the studio.
The film also suffers from being the second multiverse adventure to hit screens in 2022 – Daniels' Everything Everywhere All at Once (which releases in the UK on 13 May) does far more with the concept of infinite realities and achieves greater emotional resonance along the way. Perhaps Marvel should take that film's critical and commercial success as a challenge and shoot for the moon with their next raft of features, rather than rely on brand recognition and a familiar stable of fan favourite characters to get bums on seats.
Little White Lies is committed to championing great movies and the talented people who make them.
By becoming a member you can support our independent journalism and receive exclusive essays, prints, monthly film recommendations and more.
Published 6 May 2022
Anticipation.
Here we go again…
Enjoyment.
A delight to see Sam Raimi back on form.
In Retrospect.
Occasionally fun, but hard to see this as anything more than another brick in the wall.
About Post Author