New Yorkers love the hustle and bustle of the city, but we also need to get out from time to time in order to keep our sanity intact. Turns out, the antidote to overstimulation is just 100 miles north in the Catskills, a region with dizzying mountain views and world-famous waterfalls that have inspired countless paintings, books, and songs. A day there is best spent sleeping in at a historic inn (and there's no shortage of those), antiquing, and hiking the gorgeous trails.
I recently drove Lexus' new LX 600 Ultra Luxury SUV from Manhattan to Kingston, which sits on the Hudson River's western bank. Opting to take the scenic route, I cruised along the water and up into the mountains, stopping at vintage shops, farm-to-table restaurants, and overlooks along the way. Simply put, visiting this area is like hitting the reset button on your life. A weekend getaway will have you feeling refreshed, happier, and more in tune with nature, with yourself—and with the world around you. Below, find our favorite spots to eat, drink, stay, and play in the Catskills.
Waterfalls
Sure, you've done a bar crawl. But have you ever done a waterfall crawl? The Catskills is known for its stunning views of cascading rivers and streams. Lucky for us, many of them are in close proximity. Start in the historic town of Hunter at Plattekill Falls in Platte Clove, the preserve that inspired many famous Hudson River School painters. The 50-foot falls are most impressive after a rainstorm, when the water shoots into a rock-rimmed canyon. Next stop: Kaaterskill Falls. The crown jewel of the Catskills, Kaaterskill is the tallest cascading waterfall in New York State at over 260 feet. After soaking in all its glory (read: getting sprayed by all its glory), head north to Glen Falls House in Round Top, where you can see a series of waterfalls just beside the main house. There's also a longer hike that leads to another set of waterfalls in the woods (a link to directions can be found here). Just down the road from Glen Falls near Winter Clove Inn is an adorable and Instagram-friendly covered bridge that sits on top of the falls. This last one is tricky to find, but these directions got me there. And it is totally worth it, by the way. Pro tip: If you get the hiking hungries, swing by Circle W Market, a gourmet general store that's been around since 1908, for delicious grilled cheese sandwiches.
Zaborski Emporium
It's hard to pick just one favorite antique shop in a region world-famous for its antique shops. In Hudson, there's the famed Antique Warehouse or the Red Chair for swoon-worthy cutlery. Vintage lighting lovers hit up Fed-On Lights in Saugerties. At a recent trip to Milne's in Kingston, I found two pairs of vintage Manolo Blahniks. But there's nothing else like Zabrowski Emporium, which my friends and I dubbed Mr. Magorium's Wonder Emporium because, well, this place is magical. The 40,000-foot warehouse in Kingston is literally packed to the rafters with antiques, collectables, and other architectural salvage. Interior designers from all over the world flock to Zabrowski for their projects, and it's easy to see why. Looking for a vintage clawfoot tub? They've got 20. In need of a Victorian globe chandelier? They're hanging from the ceiling. Plan to spend several hours at Zabrowski's, and bring cash (it's cash only!)—you should probably bring a lot of it.
Fashion Boutiques
The Catskills are bursting with beautiful boutiques, up-and-coming designers, and vintage clothing collectors. Check out Capital Vintage in Kingston for an incredible collection of vintage silk nightgowns. Other notables: Nettle and Violet in Rosendale for cowboy boots and denim and WYLDE in Hudson for a curation of local designers and artists. The Quiet Botanist, also in Hudson, has a fantastic selection of candles, apothecary goods, and dried flowers. In Narrowsburg, don't miss out on Sunny's Pop, which boasts a collection of antiques, homeware, and gifts all sourced by Sunrise Ruffalo (actor Mark Ruffalo's wife).
Rosie General
Don't be deterred by the weekend lines at Rosie's General in Kingston. The shabby-chic décor matches the rustic menu, with freshly baked bread and yummy sandwiches. The avocado bialy for breakfast will keep you full all morning, and the jam toast with whipped ricotta and sea salt is a must. Stop in for a cappuccino and a quick bite to get your day started.
Moonburger
For an on-the-go lunch, check out Moonburger. The classic drive-thru, a favorite of chef Alison Roman, offers up Impossible Burgers cooked to order. Don't skimp on the hot fries or the cheese dipping sauce. And definitely try a signature Moonburger chocolate milkshake, which is made with homemade chocolate ganache and oat milk from Elmhurst 1925, a plant-based beverage company.
Restaurant Kinsley
After a full day of hiking, antiquing, and waterfall crawling, cozy up at Kinsley with a beer from the local brewery and a heaping bowl of housemade spaghetti with crab, crème fraiche, togarashi, and breadcrumbs. The tuna tacos were fantastic. So was the roasted organic chicken with pecorino polenta, cremini, and shiitake cream. For desert, you can't go wrong with Kinsley's sour cream and strawberry gelato.
Edgewood Restaurant and Bar
The oak bar at Edgewood Hotel is a wonderfully intimate space filled with a mix of vintage and contemporary furnishings and an impressive view of the grounds out back. Listen to jazz music while sipping on a unique cocktail with a fabulous name. The Hutton Contessa is made with local gin, Lillet Blanc, and Aperol. The Hudson River Mist is a take on the Italian spritz with orange bitters, orgeat syrup, prosecco, club soda, and a blood orange wheel. (By the way, the drinks taste just as good as they sound.) The standout was a creamy drink called the Red Fox with pomegranate rose kombucha, house grenadine, aquafaba, oat milk, and pomegranate arils. Edgewood also has a restaurant with locally sourced food.
Brunette Wine Bar
Brunette is a natural wine bar near the Kingston waterfront. The small space has an air of casual elegance and a carefully curated selection of beer, cider, wine, and small bites. Brunette is a great date spot and an even better hangout for gossiping over orange wine—it's very good, trust us!—or a local merlot from the nearby Finger Lakes.
Benmarl Winery
On the ride back to New York City, stop in for a tipple at Benmarl Winery, the oldest vineyard in America. Tucked into the beautiful green hillside of Marlboro, Benmarl is a Hudson Valley bucket list item. Enjoy a tasting flight while watching the sun set over the Hudson River and forget, for a moment, all the chaos that awaits you back home. The wine is delicious, but it tastes even better with a side of Neapolitan pizza—which gets baked in a brick oven on-site.
Edgewood
Edgewood opened in 2022, but you'd never guess that pulling up to the historic estate. The exterior of the mansion, built in 1873, has been fully restored, and the interiors look like they could be original to the home. The beautiful three-story, Second Empire-style residence (which has its own Wikipedia page) has an imposing centered tower, a mansard roof, a front porch with columns, and bay windows. Originally built for prominent brick manufacturer John A. Cordts, Edgewood is perched on the edge of the woods (hence the name), with a fabulous view of the Hudson that pairs very well with a morning cup of coffee. The 12 guest rooms are warm and welcoming, complete with period furnishings and an impressive collection of antique artwork. There's a cozy bar inside and a restaurant that serves up locally sourced fare—plus a formal drawing room and a parlor for public use. Edgewood mansion has a rich past; a stay here cements your part in its new history.
The North Branch Inn
Located a short drive away from Callicoon, The North Branch Inn has something no other hotel in the area does: a 100-year-old handset bowling alley behind the lobby. You can drink and bowl from 5 P.M. until 10 P.M., and the hotel often has fun seasonal pop-up events like a New Year's Eve party and a Halloween masquerade murder mystery dinner.
Hutton Brickyards
When in the Hudson Valley, why not stay in a custom-built cabin? Hutton Brickyards, the preferred escape for New Yorkers, is located on the banks of the Hudson and has more than 30 luxurious cabins, all with river views. The suites are optimized for privacy, connection to nature, and comfort. The idyllic property also features an archery range, a croquet lawn, multiple fire pits, hiking trails, an outdoor yoga studio, and wooden barrel saunas that can accommodate up to two people. The cherry on top? A roving afternoon beverage cart that stops by your cabin.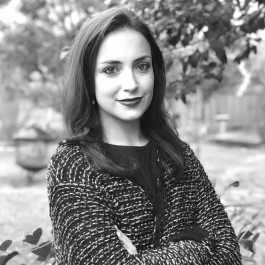 Senior Editor
Rose is a Senior Editor at ELLE overseeing features and projects about women's issues. She is an accomplished and compassionate storyteller and editor who excels in obtaining exclusive interviews and unearthing compelling features.

About Post Author