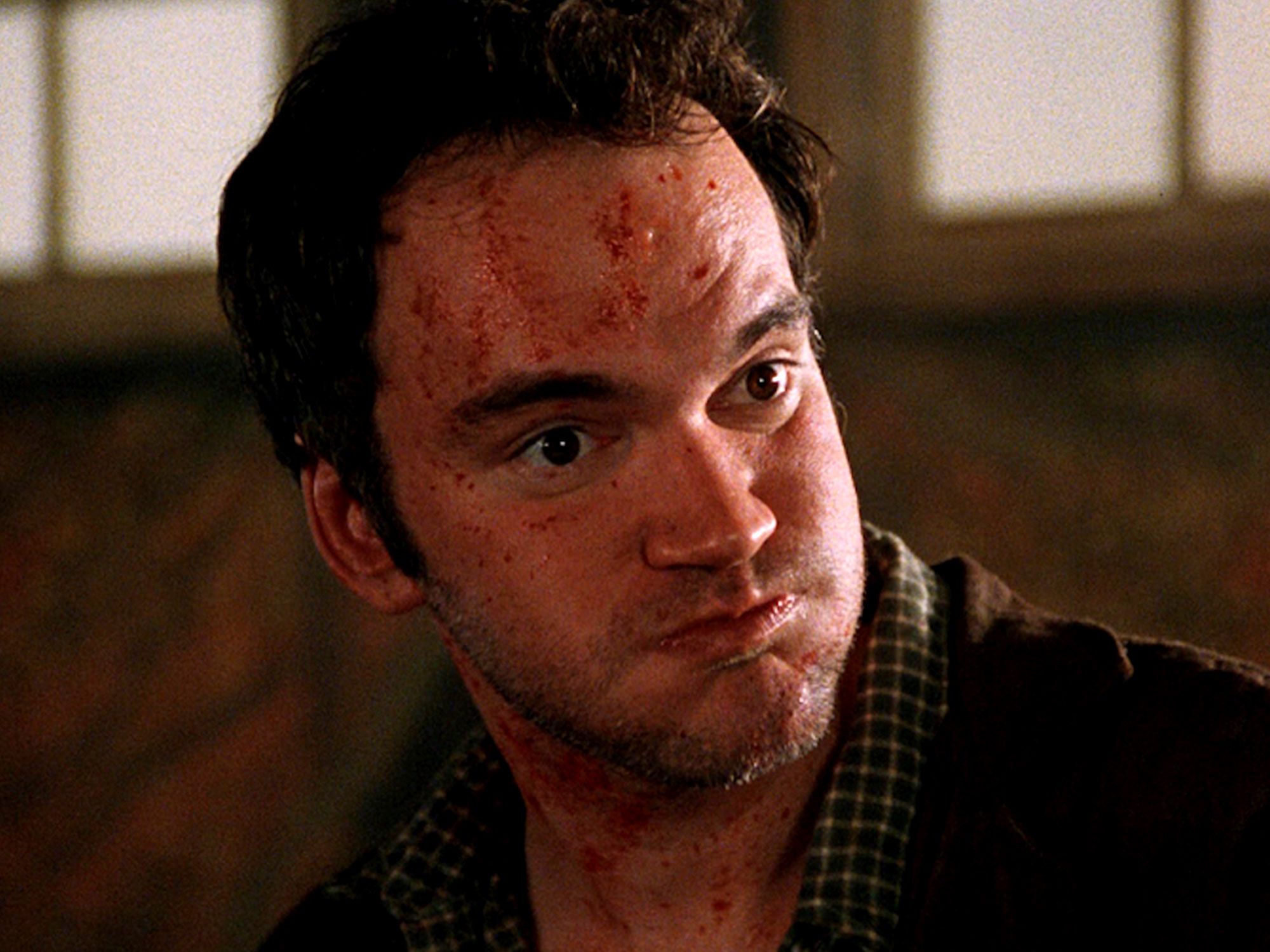 Charles Foster Kane complained that he couldn't buy a bag of peanuts without someone writing a song about him; Quentin Tarantino lives with a less adulatory version of this attention-curse, unable to sneeze without inciting at least twenty-four hours of impassioned discourse complete with backlashes, backlash-to-backlashes, and perhaps a couple of frontlashes. When you're one of the most well-known filmmakers in the world, everything you do makes the news, for better and for exhausting.
Case in point: just last night, The Hollywood Reporter set the world of Film Twitter atwitter when they broke the news that Tarantino has begun work on his tenth and, as he has contended for many years now, final feature. He's completed a script for the project titled The Movie Critic, and has begun putting out casting feelers for a female lead who'll fit with the '70s Los Angeles setting. That's all the general public knows at present.
Tarantino scholars were quick to make a connection between this collection of vague intel and the filmmaker's oft-stated fondness for critic Pauline Kael, who raised eyebrows in the '70s by taking temporary leave of criticism for a consultant job at Paramount, per personal request of Warren Beatty. However brief, the time she spent inside the industry she'd always critiqued from a distance formed a significant period in her life, and could very well provide the substance for a movie treatment.
And so began the speculation: who would play Kael? Would the actress be Jewish, like Kael herself, and does that matter? Might Tarantino turn to his best gal and constant collaborator Uma Thurman? At 5'11", is she too tall to truthfully portray the diminutive Kael? Would Tarantino be upfront about Kael's many poorly-aged opinions, for instance, her jaw-dropping take on the intersection between acting and race? Within the hour, users were posting screenshots of "kael" joining their muted terms list, already exhausted with the back-and-forth about a movie at least a year away.
But Tarantino has cultivated a less literal relationship to history than this, and the hasty assumptions that he's rendering some kind of straightforward Kael biopic feel misplaced. Think back to the loudly-touted certainty that Tarantino's "Manson movie" Once Upon a Time in Hollywood would end with a vengeful Sharon Tate getting one over on her would-be killer; Manson barely appears, Tate sparingly pops in to run some errands, and most of the film follows two fictional guys amalgamating aspects of several different historical figures.
Besides, Tarantino likes to play it fast and loose with the factual record, to the point that dinging him for liberties or inaccuracies has little use. Hitler didn't die in a movie theater, and of course that's the point, the artist exercising his freedom to rewrite the past to suit his creative purposes. The wearying squabbles in 2019 about Once Upon a Time in Hollywood's depiction of Bruce Lee should've been a learning opportunity, an object lesson that Tarantino's only interested in real people insofar as they can be turned into characters an arm's length from reality.
This isn't to discourage wild theory-bandying, far from it. Guessing what batshittery Tarantino will cook up next should be a source of fun, not dread, the emphasis being on all he can do rather than what he shouldn't. In any case, there's still so much runway before anyone sees a single frame of this movie. For our own health, let us all unclench and de-brace, and delight in the not-knowing while we still can.
Published 16 Mar 2023
About Post Author