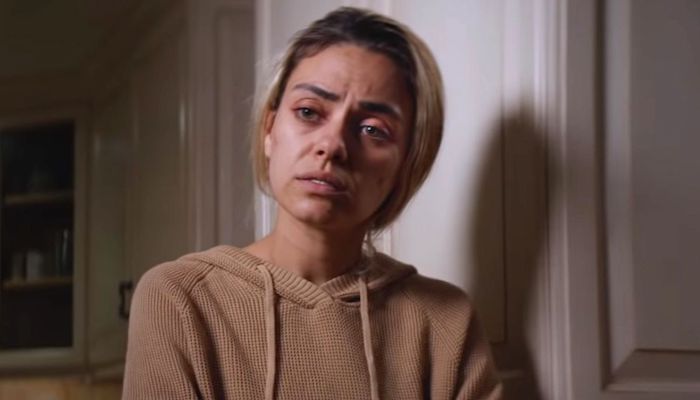 Four Good Days Review
Four Good Days (2020) Film Review, a movie directed by Rodrigo Garcia, and starring Glenn Close, Mila Kunis, Stephen Root, Carla Gallo, Gloria Garayua, Rebecca Tilney, Carlos Lacamara, Kim Delgado, Audrey Lynn, Nicholas Oteri, Joshua Leonard, Rebecca Field, Erica Burns, Pam Cook, and Gabriela Flores.
Four Good Days is a knockout of a movie. For the duration of the entire film, the captivating performances by Glenn Close and Mila Kunis keep the viewer deeply involved in the lives of the movie's two main characters. Many films about addiction can feel cliched and, sometimes, they can feel like like a bad TV movie but director Rodrigo Garcia's Four Good Days never falls into any of the pitfalls some drug addiction movies have fallen into in the past.
Advertisement


Glenn Close and Mila Kunis play a mother and daughter named Deb and Molly. As the film's main story begins, the unemployed, drug-addicted Molly (Kunis) shows up at her mother Deb (Close)'s home demanding to be let in. Deb now lives with her second husband Chris (Stephen Root) who is not Molly's father. Deb has been lied to by Molly in the past and isn't ready to hear her daughter make promises she can't keep about getting clean. Molly has pawned off Deb's jewelry and stolen money for drugs and Deb is tired of it.
It is learned that there is a shot which can help keep Molly clean if she can just manage to keep off drugs for four days. Molly will be able to get the shot if she stays off the heroin and her overall outlook will be much more optimistic as a result.
Deb takes Molly in with the hopes that they can get through the next few days and then Molly can get her shot which will be a new beginning for both of them. Molly's ex-husband (Joshua Leonard) and their children come to visit Molly. As she plays video games with her son, Molly is told by him that she "sucks" at the game and Molly handles it well which impresses Deb.
When Molly speaks in front of a classroom about the horrible realities of addiction, she shows great promise to Deb (who watches her daughter speak) and it seems that the possibility of her making it through the four days and getting the shot can become a reality.
Several scenes cut to the bone with raw intensity. One such scene is when Molly and Deb end up in a flophouse as Molly says she needs to help a fellow addict get clean. Deb suspects Molly may want a quick fix and this scene is absolutely intense as it shows harsh realities and the circumstances in which real addicts live.
Perhaps, the most moving scene is when Deb is at a diner eating breakfast with her other daughter and realizes she left her purse at home. Deb is truly frightened that Molly will get a hold of the purse and take money to go buy drugs. Deb cuts off her other daughter who is trying to tell her about her own life in order to go make sure Molly hasn't stolen money that may lead her to using again.
What makes Four Good Days such a good picture is its presentation of the mother-daughter bond that the two main characters possess. Close's Deb starts off as a hard ass but is actually soft underneath. She loves Molly but also wants to stop her from doing harm to herself. Kunis is absolutely astonishing in her best screen work to date. Close and Kunis create a deep, plausible relationship that is simply mesmerizing.
There are some problems I had with the film's ending but these reservations are minor and don't lessen the overall quality of the picture by much. I didn't believe a choice Deb made towards the end but her decision makes you think about the risks a mother is willing to take to see that her child is well.
Four Good Days makes a whopping emotional impact. It leaves with viewers with an uneasy feeling that is hard to shake. It is definitely among Close's strongest recent work and Kunis could be worthy of award consideration. See it.
Rating: 8/10
Leave your thoughts on this Four Good Days review and the film below in the comments section. Readers seeking to support this type of content can visit our Patreon Page and become one of FilmBook's patrons. Readers seeking more film reviews can visit our Movie Review Page, our Movie Review Twitter Page, and our Movie Review Facebook Page. Want up-to-the-minute notifications? FilmBook staff members publish articles by Email, Twitter, Facebook, Instagram, Tumblr, Pinterest, and Flipboard.
Related Articles