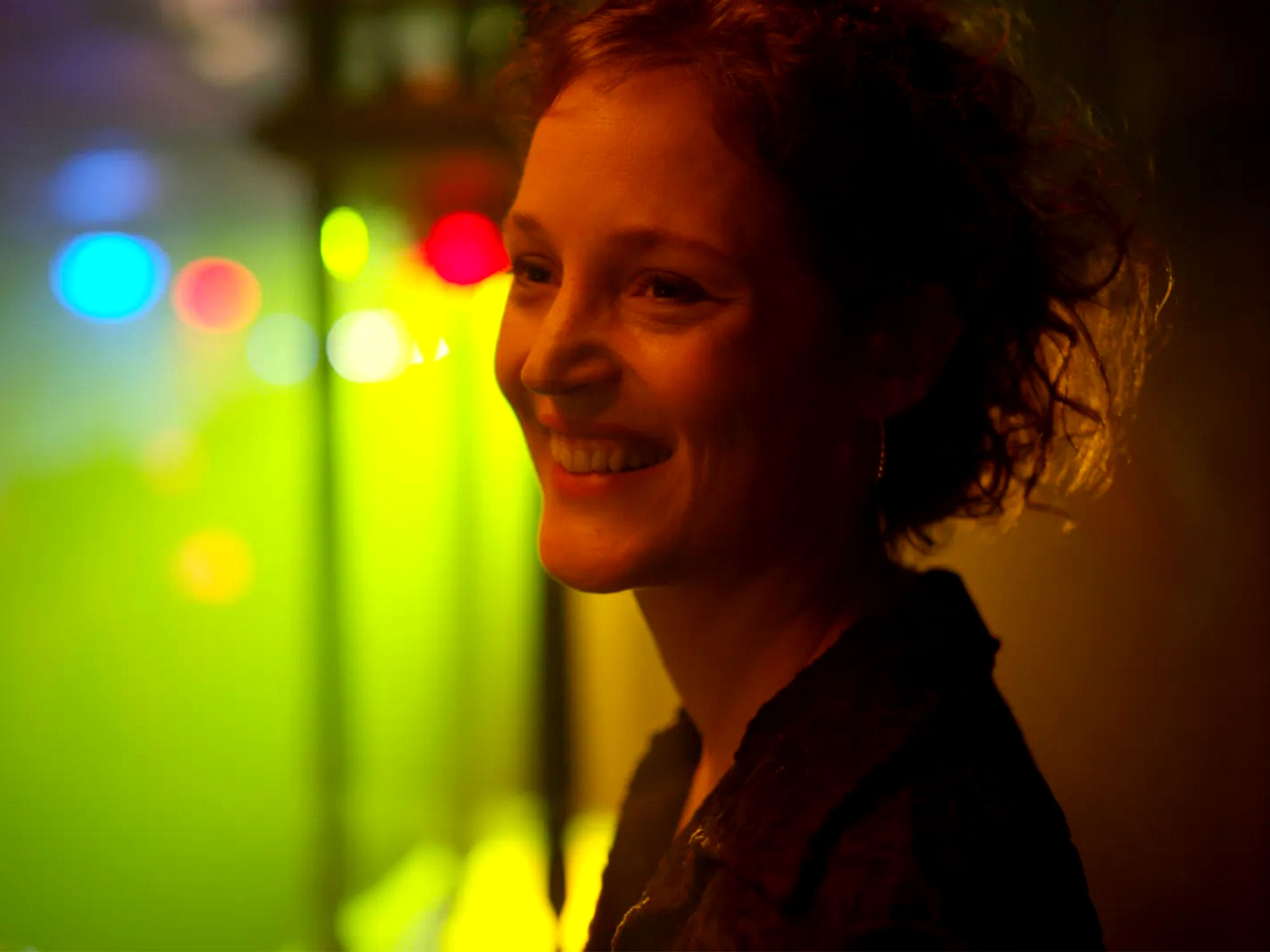 Mathieu Amalric's engrossing family drama is further proof that Vicky Krieps is one of the world's most exciting actors.
Vicky Krieps is in two films at Cannes this year, Mia Hansen-Løve's Bergman Island and Mathieu Amalric's Hold Me Tight. Adapted from playwright Claudine Galéa's powerful source material 'I Am Coming Back from Far', the latter is a gritty, engrossing tale of love and loss in which Krieps delivers her strongest performance since her star-making performance in Paul Thomas Anderson's Phantom Thread.
Krieps plays mother-of-two Clarisse, who hasn't seen her husband Marc (Arieh Worthalter) and young children for months. Clarisse's inability to process the trauma of their absence becomes enmeshed in Amalric's storytelling: scenes are frequently imagined, the family's fate unclear for long stretches.
Such is the power of Krieps' performance that Clarisse's ideas about what might have happened to Marc and the children are as enticing as the reality. Separating fact from fiction is the challenge in Hold Me Tight, which depicts mental illness not as an aberration but rather a traceable consequence of trauma. As Clarisse's mind begins to unravel, the reasons become clear, and the symptoms of her condition make it increasingly hard for friends and strangers alike to help her.
Adapting a play for the screen in sparer, more introverted terms than the original production is a bold move, but Amalric has more than enough experience in the director's chair to pull it off. Really though, this is Krieps' show, and perhaps Amalric's greatest trick is to provide her with the platform to showcase her formidable talents.
Little White Lies is committed to championing great movies and the talented people who make them. But to keep going, and growing, we need your support. Become a member today.
Published 15 Jul 2021