A lot has changed since Sofia Coppola's The Bling Ring was released a decade ago – not least our relationships with celebrities and the fickle entity of fame. While Myspace and Twitter had steadily been breaking down the barrier between fans and their idols for several years at the time of the film's release, platforms like Instagram and TikTok have all but completely obliterated them. Between the steady drip-feed of intimate access to the lives of our favourite stars and more avenues to speak directly to them than ever before, the once untouchable mythos of the celebrity has finally come crumbling down.
Cue The Bling Ring, a 2013 film about the eponymous group of teenage thieves who raided the homes of celebrities including Paris Hilton and Lindsay Lohan, stealing millions of dollars worth of luxury clothes and jewellery. Although it's hardly a Robin Hood-esque tale of righteous redistribution of wealth, in a surprising turn, Coppola's crime satire offers its subjects unexpected sympathy, instead turning her critique towards the machinations of the celebrity industrial complex.
Nancy Jo Sales, the author of the 2010 Vanity Fair article 'The Suspects Wore Louboutins' on which Coppola based her film, has vehemently less compassionate to the members of the Bling Ring she had profiled. Alexis Neiers – Nicki Moore in The Bling Ring, as played wickedly well by Emma Watson – was so unhappy with the piece that she claims Sales had "totally fucked" her. Sales, however, responded that she wasn't sure why Neiers had expected a puff piece, "because it was not something I ever promised". Her interest lay instead with how white members of the Ring, like Neiers, talked about "their crimes with nonchalance or even pride". Much like Watson's performance as the slack-jawed Valley Girl, Sales' original article paints a picture of Neiers as similarly vacuous and fame-hungry.
In 2013, the film received lukewarm reviews from critics and audiences, but it was also widely overlooked compared to Coppola's other critical darlings like Lost In Translation and The Virgin Suicides and egregiously misunderstood. The LA Times deemed the film 'a pretty, empty Hollywood tale' and Peter Howell of the Toronto Star slammed the film as "a shallow look at the not-very-deep subjects of celebrity worship and self-entitlement", suggesting that the film left too many questions about the thieves' motivations unanswered. But a decade later, The Bling Ring's burgeoning relevance offers a powerful look at how celebrities' presence on social media has helped to carefully curate an audience of not only adoring fans but those seething with envy too.
Coppola's film brilliantly captures not only the visual hallmarks of the millennium – such as Juicy Couture tracksuits and BlackBerrys galore – but also encapsulates the distinctive atmosphere of 2000s Hollywood too. Marc (Israel Broussard) is seen trawling through blogs for the whereabouts of Megan Fox and Rachel Bilson, and (thanks to the newfound ubiquity of reality TV) the Bling Ring are most fixated on celebrities with no discernible talent à la the Kardashians. These early progenitors of today's influencer culture peddled a Louis Vuitton-clad version of the American Dream: it's possible for anyone to have a life of opulence and excess, you just need to want it enough.
At the time, there seemed to be a general consensus that The Bling Ring was just "a shallow film about shallow people" and the film was far too lenient to its vapid subjects. While the ethicality of Coppola's choice to flesh out the thieves is rightfully up for debate – home invasion is, after all, a terrifying ordeal – it's hard to envisage what critics were expecting from them if not an obsession with fame and money.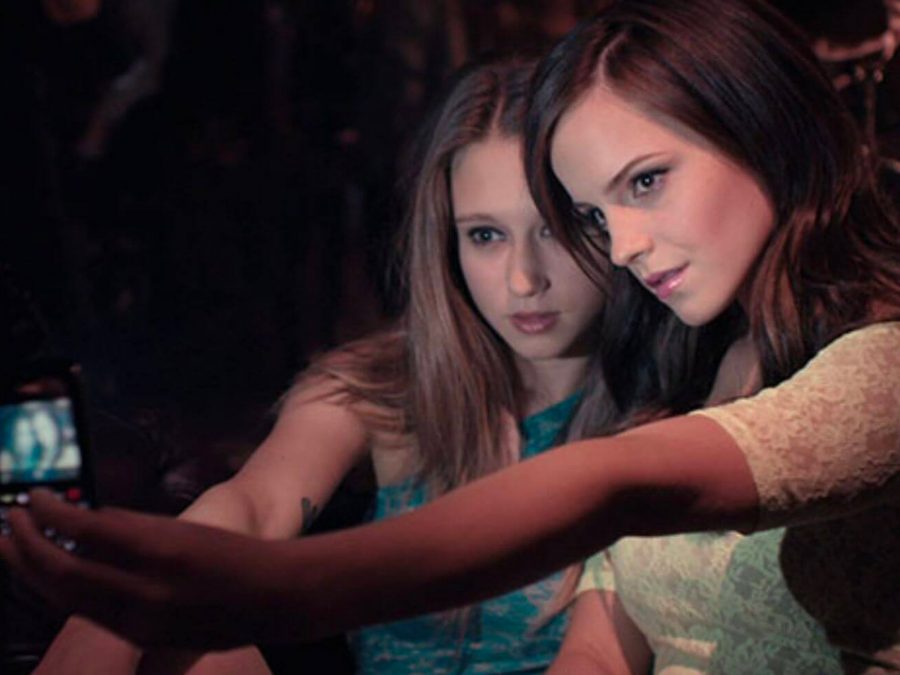 But as vacuous and shallow as Coppola's characters may seem, unrealistic they are not. Oddly reminiscent of today's influencer hopefuls, the A-list lifestyle is something "everyone kind of wants", Marc insists. It's a vacant statement, though, as the thief momentarily forgets the inordinate levels of constant surveillance and privacy invasion these public figures are subjected to. As the film closes, Marc remorsefully heads off to serve his prison sentence, while Nicki – now a self-proclaimed spiritual humanitarian – relishes in her newfound fame, ushered into the very world from which she'd wistfully longed to be part of.
It's moments like these where the film carefully treads the line between satire, fiction, or a reenactment, even using direct quotes from the gang throughout, while when filming in the real-life home of Paris Hilton, the camera pans through the hotel heiress's lavish wardrobe and onto numerous portraits and cushions adorned with her face. But it's exactly the same kind of blithe narcissism Nicki already seems to emulate, having been raised on a steady diet of hyper-individualistic consumerism. Sharing a prison with Lindsay Lohan is the icing on the cake for Nicki, whose short sentence and newfound infamy give her the very thing she was after all along.
Ultimately, the key to enjoying The Bling Ring is not to admonish the vacuity of its lead characters but to fully embrace it instead. What else was Coppola to do with source material that describes Neiers "[runway-walking] into the courtroom" at her arraignment and describing herself as "an Angelina Jolie" word missing here? when questioned about her crimes? Her film probes as deeply as it can into Sales' article, and while critics might not have loved the end result, it remains an intriguing portrait of the Y2K.
It could be argued that Coppola – nepo baby darling of the film industry's most well-loved family – is the last person who should be directing a film about privilege, fame, and Hollywood. But few people other than Coppola are as deeply entrenched in the world she tries to critique. The director's daughter even recently made a viral TikTok declaring that she had been "grounded because I tried to charter a helicopter from New York to Maryland on my dad's credit card because I wanted to have dinner with my camp friend" – a line that could have very well come from the pages of The Bling Ring.
Undeniably, The Bling Ring certainly feels more evocative of today's filmmaking than it does of 2013's. As A24's fourth theatrical release, Coppola's biting look at consumerism and the cult of celebrity feels more reminiscent of the studio's more recent films like Zola and Bodies, Bodies, Bodies. While the indie studio is a giant in Hollywood today, the reception around their early efforts was nowhere nearly as positive as it is today. Perhaps the recent reappraisal of The Bling Ring falls down to A24's now-established legacy as one of the most innovative studios in Hollywood, or perhaps it's because social media has since helped to destabilise what it means to be famous. Either way, fame isn't all it's cracked up to be, Coppola argues, and no one knows this better than her.
Published 21 Jun 2023
About Post Author