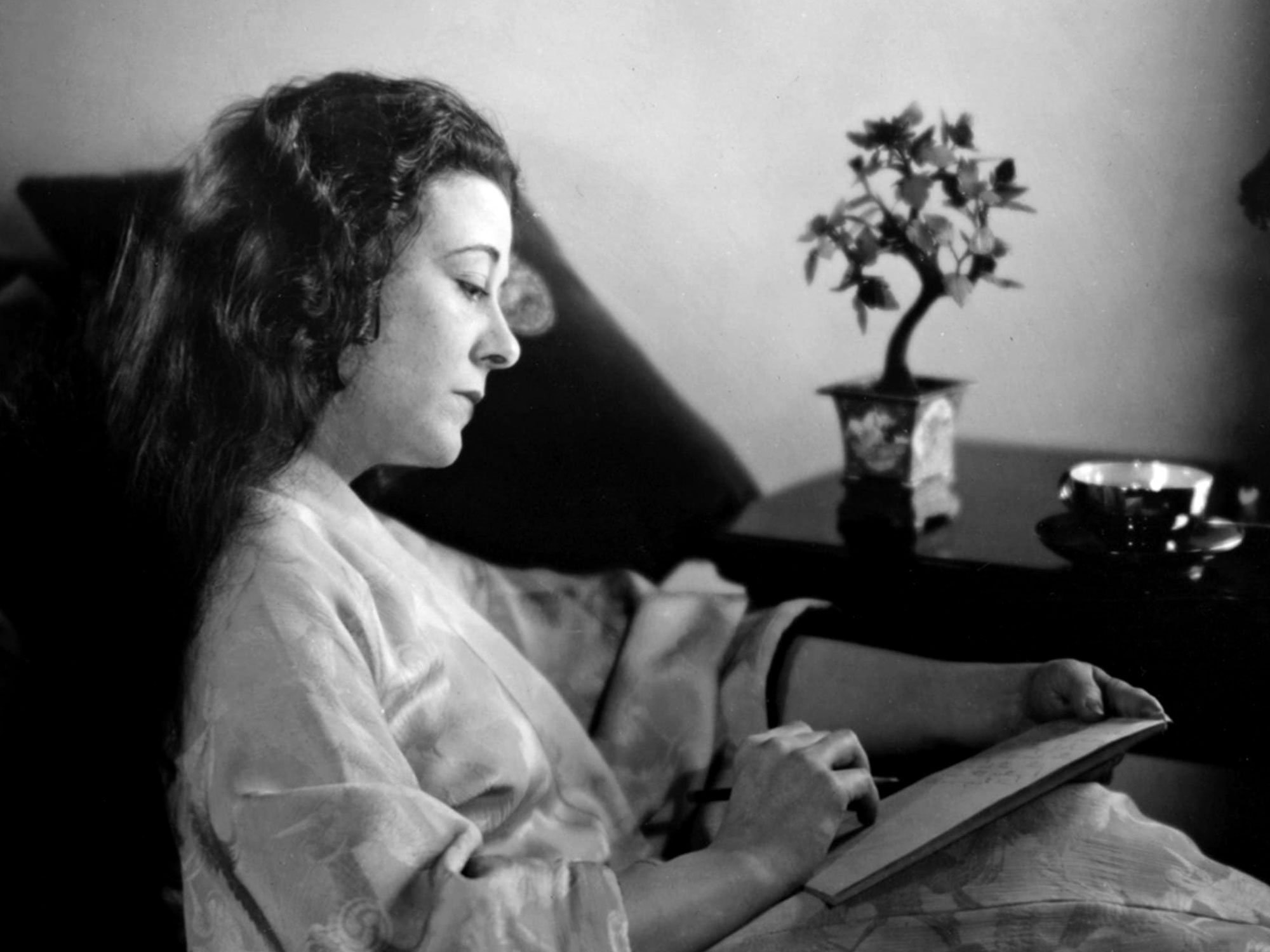 On 23 October, 1915, over 25,000 women marched along Fifth Avenue in New York City advocating for women's suffrage. Among them, 27-year-old Francis Marion, a woman with a rebellious side and an iron will, who would later become the highest paid writer in Hollywood and the first writer to receive two Academy Awards.
Born Marion Benson Owens in San Francisco in 1888, Marion's defiant side was apparent from an early age. After drawing a cartoon of her teacher, Marion was kicked out of school. Nonetheless, her artistic talents were encouraged and she later enrolled at Hopkins Art Institute, before working a variety of jobs, including as a photographer's assistant, model, telephone operator, and later as a reporter for the San Francisco Chronicle.
In 1912 Marion moved to Los Angeles with her second husband Robert Pike. It was during this time that her love affair with the movies was born. After befriending the vaudeville star, Marie Dressler, Marion was introduced to silent film stars including Lillian Gish, Marion Davies, and Mary Pickford, who would later become her close friend and collaborator. Shortly after, Marion was introduced to the renowned director Lois Weber who hired her as an assistant. At Weber's studio Marion worked as an assistant director, and even dabbled in acting.
Mary Pickford soon realised Marion's potential and offered her a job at Famous Players-Laskey where she worked on many scenarios for films including, The New York Hat (1912), Rags (1915), and Fanchon the Cricket (1915). Her original scenario for the film The Foundling (1916) was sold to Adolph Zukor for $125. Soon after, she applied for work at World Films. Ambitious to prove her worth, Marion carefully reconstructed a film which had previously been deemed as 'un-releasable'. The revised film sold for $9,000.
"One of Hollywood's first rebels, Marion helped shape the industry through the early days of silent cinema to the Golden Age of Hollywood."
Impressed at her skillset, William Brady offered Marion a $200-a-week contract for her writing services. She later became head of department and was credited with writing 50 films, but left in 1917 following the success of The Poor Little Rich Girl, to reunite with Famous Players-Laskey. Marion was one of the highest paid writers in the industry, earning a reported $50,000 a year; equivalent in today's standards to over $700,000.
"Who shall say that she is not the bravest soldier of them all?" reads one of the title cards, of Marion's directorial debut film The Love Light (1921). We then see Angela, the film's protagonist journey home after her night watch, battling her way along the rocky shoreline and through the crashing waves and heroically saving a deserted soldier washed up ashore. Towards the end of World War One, Marion volunteered as a war correspondent and witnessed the horrors of war first-hand.
Her duties involved filming the work of Allied women and documenting their war efforts abroad. Marion would later incorporate these horrors into her work in films, such as The Love Light. That same year Marion would direct Just Around the Corner and The Song of Love in 1923, before turning her attention back to screenwriting. Throughout the 1920s, Marion was contracted with MGM, earning $3,000 per week where she wrote films such as The Scarlet Letter (1926), and The Mysterious Lady (1928).
After the introduction of 'talkies' in 1927, Marion embraced the arrival of sound. In 1930, Marion adapted Eugene O'Neill's play Anna Christie into a screenplay. The film was Greta Garbo's first sound film, in which Garbo utters her famous first line, "Gimme a whiskey, ginger ale on the side – and don't be stingy, baby!"
Marion would go on to win her first Academy Award that same year at the third Academy Awards, but not for her work on Anna Christie, instead winning Best Writing for The Big House. She would win another Academy Award a year later for Best Story for The Champ, becoming the first person to win two academy awards for writing. She would later be nominated a third time in 1933 for The Prizefighter and the Lady.
"We tear it down, we reconstruct it, we make the woman dominate, and the male character as passive as every woman would like to have her husband. We end up with a splendid vehicle for a woman star – and the cyclone-wrecked story," said Marion in a 1926 Photoplay interview. Throughout her career, Marion defied stereotypes by telling the stories of strong leading women.
One of Hollywood's first rebels, Marion helped shape the industry through the early days of silent cinema to the Golden Age of Hollywood. Beyond the silver screen, she also pioneered the screenwriters' self-help guide with her 1937 book, 'How to Write and Sell Film Stories'. Yet, despite all this, Marion is a largely forgotten figure, many of her films since lost and destroyed. It's time to reclaim her legacy.
Support our independent journalism and receive monthly film recommendations, exclusive essays and more
Published 8 Mar 2022
About Post Author