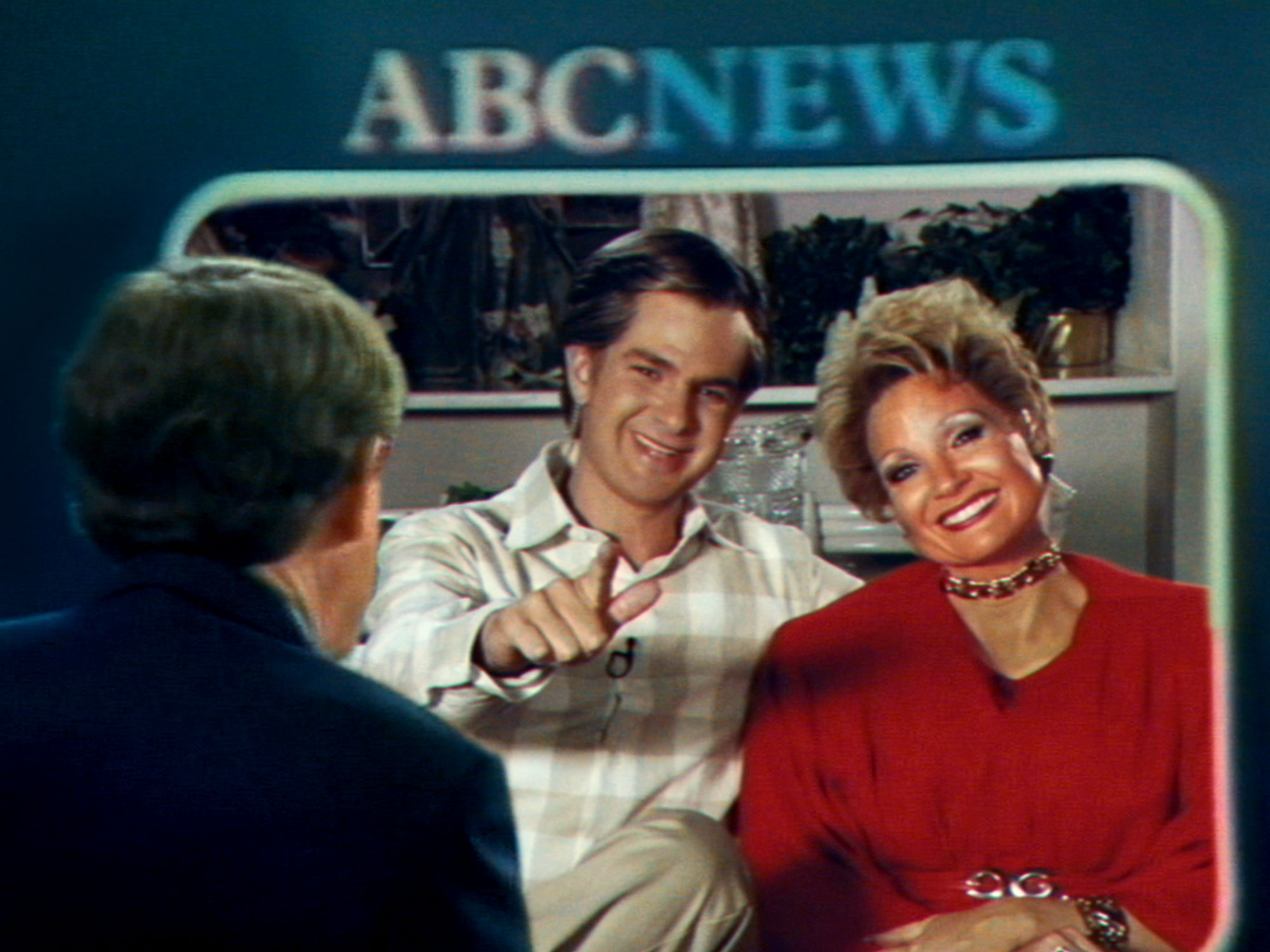 A quick primer on the improbable journey of Tammy Faye Messner, née LaValley, formerly Bakker: she and ex-husband Jim Bakker rose to the top of the televangelist world in the '70s and '80s, only to be toppled by his fiscal malfeasance and her support of the gay community during the AIDS epidemic. She went on to claim that her manipulative husband perverted her faith with his greed masquerading in the guise of a prosperity gospel, and made a turn to the light.
This surprising tale was chronicled in a 2000 documentary that's now getting the Hollywood dramatization treatment, with Jessica Chastain in the lead role. Today brings the first trailer, and a look at her performance of bold going-for-it-ness, nearly unrecognizable in pancake makeup, a prosthetically altered jawline, and a down-home country twang.
In the new film from Michael Showalter, she appears alongside Andrew Garfield (as her oily husband, Jim Bakker) and Vincent D'Onofrio (as Jerry Falwell, the kingmaker of the Christian right) to recount Tammy Faye's surprising rise and fall. We get a peek at her less-than-tuneful singing as well, the real Tammy Faye having given a side career as a recording artist a whirl.
In the press, Chastain has been vocal about her commitment to producing and starring in films that showcase complex female characters finding their own strength, a pledge reflected in her recent gig on Molly's Game and in her upcoming all-women spy thriller The 355. The Eyes of Tammy Faye would also appear to fall squarely into the category, painting its subject as an earnest woman taken advantage of who then clawed back into control of her own life.
With the release scheduled for mid-September, right in the thick of the Toronto International Film Festival, a premiere there should be all but assured. As a mid-budget, star-filled character piece, it'll be right at home in the early throes of awards season, positing Chastain as a possible contender early on.
The Eyes of Tammy Faye will come to cinemas in the US and UK on 17 September.
Published 9 Jun 2021