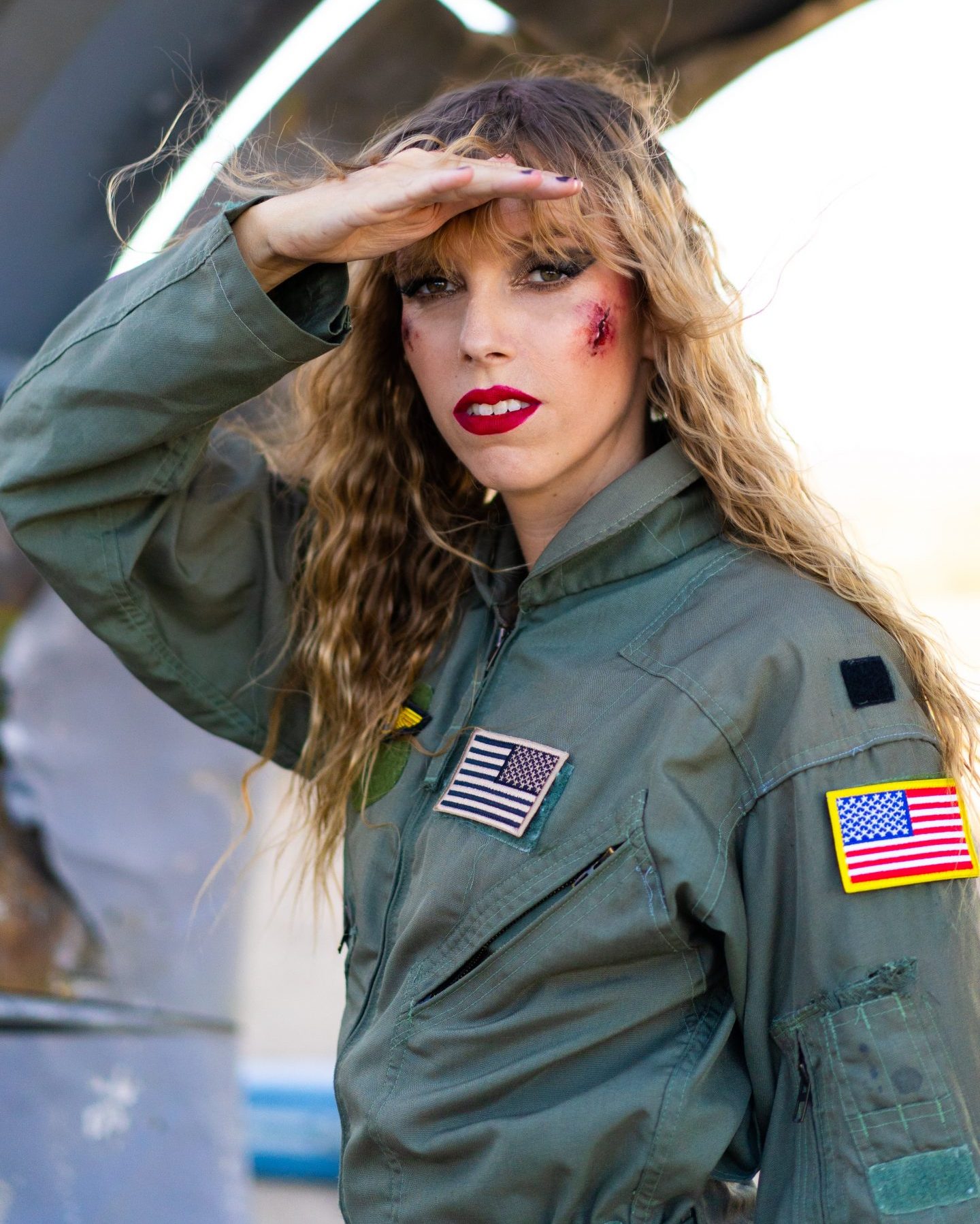 Full-force pop-punk single, "Skydive", was dropped just days ago by Juliette Irons and it's made an incredible impact. The track combines a bunch of different genres around the pop-punk style including dance and rap, showcasing her versatility as an artist. This single and music video release is part of a two-part story, concluding with the release of her single and music video for the upcoming track "The Fear of Flying".
Juliette Irons is a singer-songwriter, multi-instrumentalist, producer, and dancer, who is originally from Toronto, Canada but moved to Los Angeles when she was 18 to pursue a career in music and dance. She picked up the violin when she was just four years old, and started to learn to play the piano a few years later. Her insecurities fled up during high school leading to her focusing on putting many hours into her dance training and when she moved to LA she bought her first guitar and started songwriting in her spare time, behind her dance career. She built up her confidence by going to open mics, and soon decided that her dance career wasn't fulfilling regardless of the fact that she has landed some dream jobs as a dancer and choreographer. She jetted to Iceland to shoot her first music video for her debut single "Lighthouse", in 2019, which has become her most-streamed track on Spotify with over 250,000 and she knows deep down that this is what she is meant to do. Recently, thanks to the pandemic, she has learned how to produce her own tracks, making her a totally independent artist – being able to record, produce, and release her own music, and she has 20+ tracks ready to be dropped. 2023 is set to be Juliette Irons' year.
Talking about her new single, Juliette Irons said: "'Skydive' was inspired by the confusion that comes from whirlwind heartbreak. I had just come out of a brief rollercoaster situation-ship that ended abruptly without much explanation. I felt like I had been thrown from a moving plane, woke up on the ground, and I was the only one who jumped. I had given everything to this person, only to end up a shell of myself as I picked up the pieces. I hope this song can help other people going through a similar ungrounding shock to the system, and we can be empowered through it together."
Watch the music video to "Skydive" by Juliette Irons here:
Alternative pop-punk at its finest, Juliette Irons does not hold back on creating a mixed-genre explosion with dance, rap, electro, hip-hop, jazz, rock, pop, and punk all thrown in – it shouldn't work but it completely does. Versatility should totally be her middle name as Juliette Irons impresses vocally, pouring passion and heart into the track. Breakups can be hard especially when there's no meaning behind them and you can feel every chilling emotion in every word she sings. Plunging in deep with the lyrics, she's crafted a relatable and heartfelt anthem about falling hard for someone chaotically, only to find out that they didn't feel the same and when it ends you're nothing but broken. It's realisation, it's forgiveness, it's therapy, Juliette Irons makes us feel less alone with this track.
The music video, directed by Juliette Irons, follows the theme of the title, "Skydive", as well as the lyrics as she is dressed in pilot overalls, with wounded face make-up (Annie Novikova). Suggesting that she's just skydived out of a plane and the parachute didn't quite work. There are scenes with a wrecked plane, where she performs on the nose. She also rocks out inside a tent, alongside a guitarist (Cheska Zaide) and a drummer (Tosha Jones), bringing the punk side of the track to the forefront. Juliette Irons has a huge stage presence and an immense ability to channel her feelings right through the camera to the viewers, we can feel her heartbreak, her disappointment at both herself and the person she fell for, and her sadness that she won't be able to get closure from the breakup; however, we also feel her empowerment, her confidence, and her belief in that she deserves better – we all do.
Stream "Skydive" on Spotify here:
"Skydive" is available to download and stream right now, across all platforms. Look out for the concluding single and music video, titled "The Fear of Flying", which is set to be released soon.
Let us know what you made of this single and music video on Twitter @CelebMix.
About Post Author