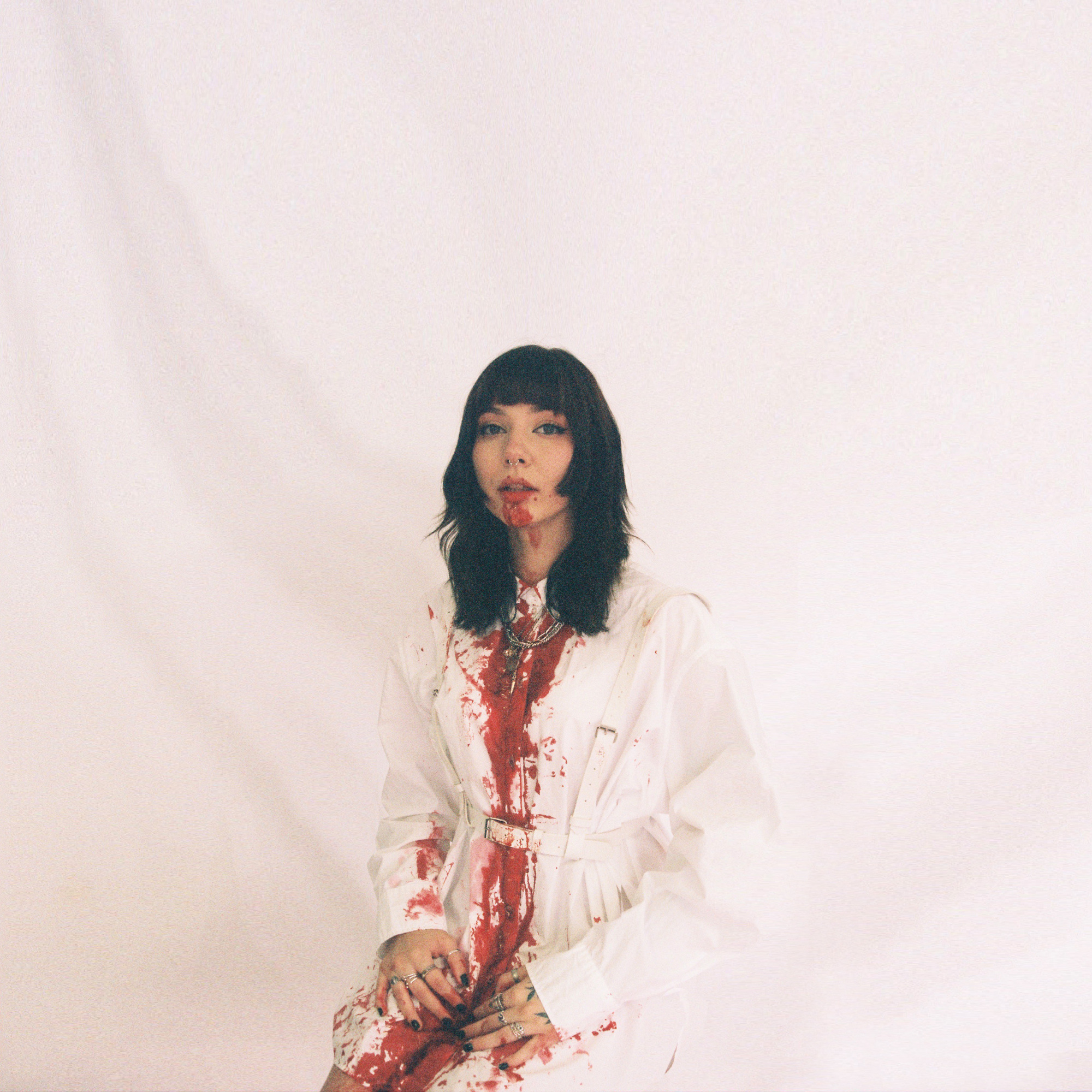 Viral alt pop artist KiNG MALA has just dropped her next track "Mercy." After the excitement from her previous release "She Calls Me Daddy," which went viral on TikTok, Mala is back showing us what it means to be human. Entering with a gentle innocence, glazed in an eerie twang, "Mercy" perfectly captures the bittersweet pull of good and bad and the yin and yang of the human mind. With creepy, yet adorable sounds of glass taps, you will find yourself drawn in and allured by the hypnotic aura of this track.
"Mercy" speaks of asking for forgiveness for the bad things in your life that were a result of your learning and growing as a person. We all make mistakes, especially at times when we're discovering our true selves and most definitely when we're young. Mala touches on the knowledge of being pure at the core and how mental health struggles can lead us to darker parts of our mind and life, as she sings, "she's getting thirsty, that killer queen inside of me."
Now we have the pleasure of meeting Mala's past and present souls in her latest music video. With an all-white backdrop dripping in blood red, the video is striking and emits Billie Eilish vibes. Revealing her alter egos, she portrays both characters with ease, taking to her "killer queen" character with dedication and spunk.
If you're a fan of "Mercy" then be sure to listen to her previous releases, all of which have a similar level of sass and a healthy dose of bad bitch energy.
Keep up to date with KiNG MALA on her Instagram and check out her TikTok for her viral videos!
About Post Author