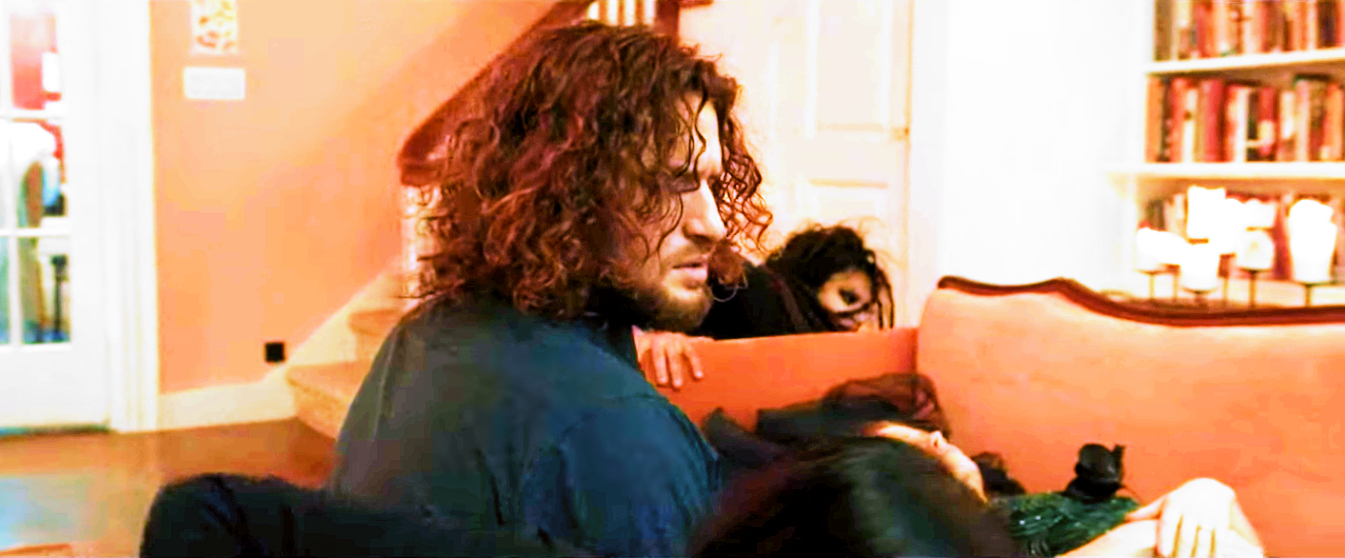 Delving into a variety of themes with this awesome metalcore single and music video is KTHRTK (pronounced "cathartic") with their second release, "Funeral". They have dropped this track ahead of their debut studio album, "Dreams Are The Only Safe Place To Hide", which is set to be dropped on June 9, 2023. This latest release is the follow-up to their debut single "Shuffle the Bodies".
KTHRTK, a project led by veteran NYC bassist Doug Berns, defies expectations by infusing a fresh twist into heavy metal. Drawing inspiration from a wide range of genres, including funk, soul, jazz, and Afrobeat, as well as classic and technical metal bands like Black Sabbath, Meshuggah, and Death, Doug Berns weaves together a symphony of heavy sounds. His undeniable genre-fusion comes from spending years as a touring member of Afrobeat groups like Antibalas and EMEFE as well as currently being part of legendary NYC nightclub Cafe Wha's house band. With KTHRTK's debut album, "Dreams Are The Only Safe Place to Hide", Doug Berns showcases his remarkable ability to infuse tunefulness into every aspect of the music, from the aggressive 7-string guitar riffs to the cymbals, drum heads, bass rumble, and guitar distortion. This holistic approach to metal allows KTHRTK to transcend simple anger and explore the full spectrum of emotions, embracing bitterness, grief, betrayal, depression, fury, and triumph. Prepare to embark on a cathartic journey through KTHRTK's powerful and multifaceted musical vision.
Written by Doug Berns, "Funeral" is an impactful track that is full of power thanks to the incredible band members that join Doug Berns for this project, these members include extreme metal/jazz-fluent drummer Alex Cohen, guitar soloist from Sean Salant, and extraordinary bass player Edwin Camilo. According to the YouTube description of the music video for "Funeral", the visual includes a cast comprising of Chihiro, Cayo, Kitty Kat, and Mary Spencer Knapp, with Akim Funk Buddha acting as choreographer.
Watch the official music video to "Funeral" by KTHRTK here:
Infusing all of the band's experiences with different genres and embedding them into their sound for KTHRTK, "Funeral" effortlessly showcases who they are as a band and how they twist up metalcore into something new and exciting. There's a variety of elements from different music that allows this song to completely shine, especially with Doug Berns' vocal interpolations which totally make this memorable and impactful. "Funeral" is an impassioned track that has an addictive beat, increasingly progressive guitar chords, a deep bass and erratically fired-up drums, which all come together to make an epic track that completely showcases who KTHRTK are.
As for the music video, we watch the band perform with adrenaline-fuelled energy making it clear that this is a band that would rock a stage performance. A narrative is played out with Doug Berns as the central character, while we watch a woman lying on a couch with a black veil over her head so we presume she's passed away, and this is her funeral, but we watch three beings who are possessed gradually make their way to her through contortioned dance choreography. It builds and builds, as we watch them get closer, surrounding Doug Berns, also. Halfway through, the track itself switches into more of a funeral-esque vibe, and the video plays to that, with Doug Berns reading from a book, well vocalising the words from the book. The ending sees the woman gets possessed too and grabs the frontman, but he manages to get away and her possession leaves her.
Stream the newly released metalcore single on Spotify here:
"Funeral", by KTHRTK, is available to download and stream, right now, across all platforms, via DugLust Records. Look out for KTHRTK's debut album, "Dreams Are The Only Safe Place To Hide", which is set to be released June 9, 2023.
Let us know what you make of "Funeral" by KTHRTK on Twitter @CelebMix.
About Post Author