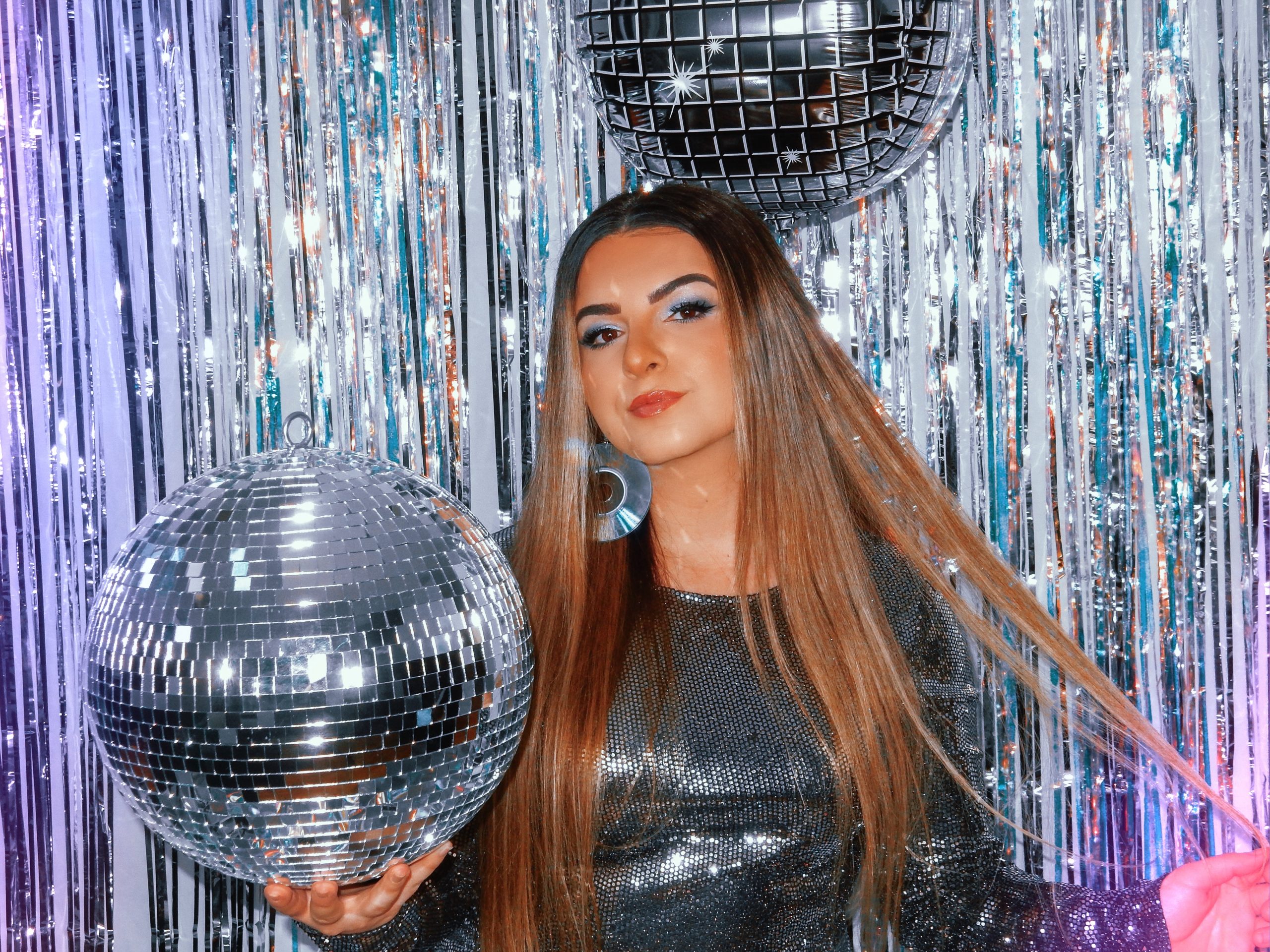 The addicting new single from Lexi Mariah has just been dropped and we love the electro-pop vibe that "No Worries…" has got going for it. Her vocals are on point throughout as the electronic energy twists around dance and disco to create an unforgettable track. This is the follow-up to her previous single "Queen of Broken Hearts".
Lexi Mariah, the sensational pop artist hailing from Connecticut, has swiftly made her mark in the music industry with her captivating melodies and compelling songwriting abilities. Influenced by iconic artists like Taylor Swift, Bebe Rexha, and Ava Max, Lexi Mariah's music embodies a timeless quality infused with captivating storytelling. From an early age, Lexi Mariah has dedicated herself to perfecting her craft, already releasing an impressive catalogue of singles. She has an effortless ability to craft relatable lyrics that delve into themes of betrayal and frustration. Lexi Mariah's empowering lyrics and infectious melodies have garnered her thousands of streams across digital platforms, with "Sourpatch" becoming her most-streamed single on Spotify. Her consistent rise in the industry along with the unforgettable single releases has led to her gaining an ever-growing fan base. With her magnetic energy and powerhouse vocals, Lexi Mariah is an unstoppable rising singer-songwriter who is one to watch in the coming years.
Written by Lexi Mariah, whilst it has been produced by Kenny Cash, "No Worries…" is an irresistible electro-pop song that has vibes of dance and disco flowing around this rising star's stunning vocals. Showcasing who Lexi Mariah is as an artist, the track has a rhythmic beat that spins up sonically as the compelling hook hits listers, making sure it gets stuck in our heads. Lyrically. she promises a beautiful revenge and this is certainly it especially if the toxic person hears this song and it then gets stuck inside their own head – definitely the ultimate revenge. Relatable to many people in the world, "No Worries…" delves into a situation we've all been in where someone apologises for not taking notice of you the night before and your can't-be-asked response. The track's lyrics paint a story of a person whose eyes are always on another woman and not Lexi Mariah – and that is a clear warning sign of the start of a toxic relationship if we've ever seen one. Full of electro-pop vibes, "No Worries…" really does bring this rising pop star into the light, with Lexi Mariah making a brilliant impact vocally.
"You know that feeling when you're hanging out with someone, putting in the effort, giving them your undivided attention, but you can tell they're distracted by someone else the entire time?" Lexi Mariah says when discussing her new single. "Then by the end of the night or the next day, they're so apologetic and you're just too emotionally exhausted to deal with it, so you brush them off with the low-key sarcastic 'it's fine, no worries'! It's a phrase I say a lot, and honestly, it's almost always a lie. There's pretty much always a worry and it's usually never fine."
Stream "No Worries…" by Lexi Mariah on Spotify here:
"No Worries…", by Lexi Mariah, is available to download and stream, right now, across all platforms.
Let us know what you make of "No Worries…" by Lexi Mariah on Twitter @CelebMix.
About Post Author