The American filmmaker Robert Eggers has had quite the career. His 2015 debut feature, The Witch, followed a group of New England pilgrims as they are harangued (and worse) by a mystical force in the nearby forest.
Then, he went full-on madballs with the Beckettian absurdo-horror, The Lighthouse, in which Robert Pattinson and Willem Dafoe bicker (and worse) as the keepers of a storm-lashed lighthouse. At that point we pondered: where could Eggers go next? Maybe double down on his love of historical esoterica? Or maybe level up with something tooled for a bigger audience.
The answer we got is that he did both: The Northman is an intricately-designed revenge epic concerning the must-win mission of a Viking princling-turned-berserker who vows to avenge the murder of his beloved father. It's a film that will finally send actor ​​Alexander Skarsgård into the stratosphere, as it charts his Hamlet-esque descent into a raging marauder whose desire to commit symbolic murder cannot be quenched by any other means.
Not only is this issue a celebration of Eggers and his stellar work inside the Hollywood system, but we also look at the concept of originality when it comes to cinematic storytelling and art in general. In this world of prequels, sequels, franchise-extensions and reboots, is there still room for movies that don't come with their own existing IP fanbase? This is an issue dedicated to all the artists who sing by his or her own hymn sheet.
On the cover
We were thrilled to invite Brooklyn-based artist Colin Verdi to illustrate our cover, and his digital work drew inspiration from real artifacts found in the National Museum of Iceland.
Illustrators inside the issue include Laurène Boglio, Emma Balebela, Michael Dunbabin, Tavo Montañez, Stephanie Sergeant, Stefano Summo and Martha Addy.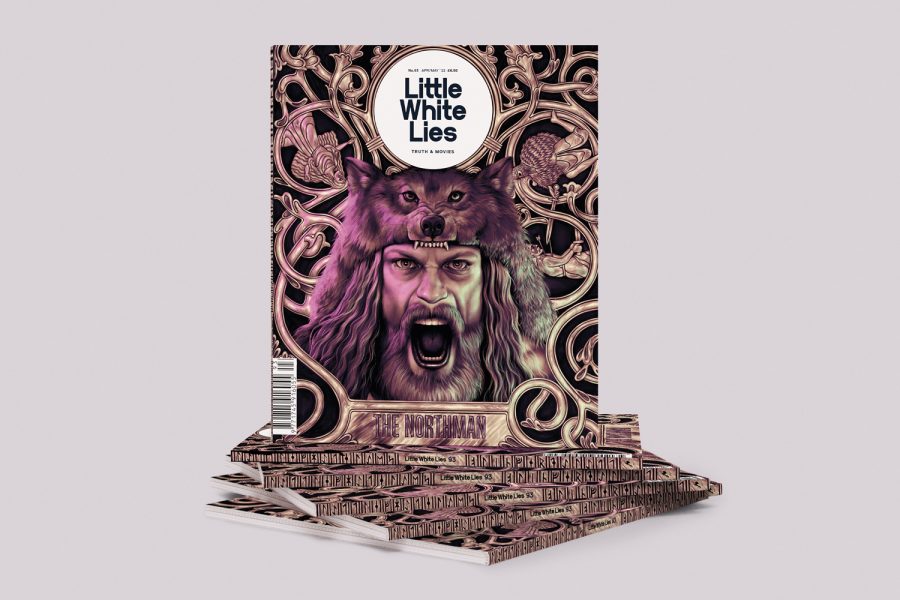 In this issue
Reading the Runes
In anticipation of Robert Eggers' The Northman, Tom Huddleston offers a potted history of the Viking movie genre.
Encounter at the End of the World
Robert Eggers, co-writer and director of The Northman, discusses his idiosyncratic Viking epic.
Sword of Destiny
Hannah Strong meets newly-minted leading man Alexander Skarsgård ahead of his muscular turn in The Northman.
Past Masters
In praise of the great Kate Dickie and Ralph Ineson – always on-call to play characters from olden times.
Here Comes the Lilt Man
Mark Asch is in conversation with Brendan Gunn, an Irish linguist who also works as an accent coach to the great and good of Hollywood.
Pure Drops
The top 50 films of the new millennium – not based on existing intellectual property, and as chosen by LWLies contributors.
Threads #21
In our regular column on clothes and movies, Christina Newland looks at on- screen representations of animal pelts and furs.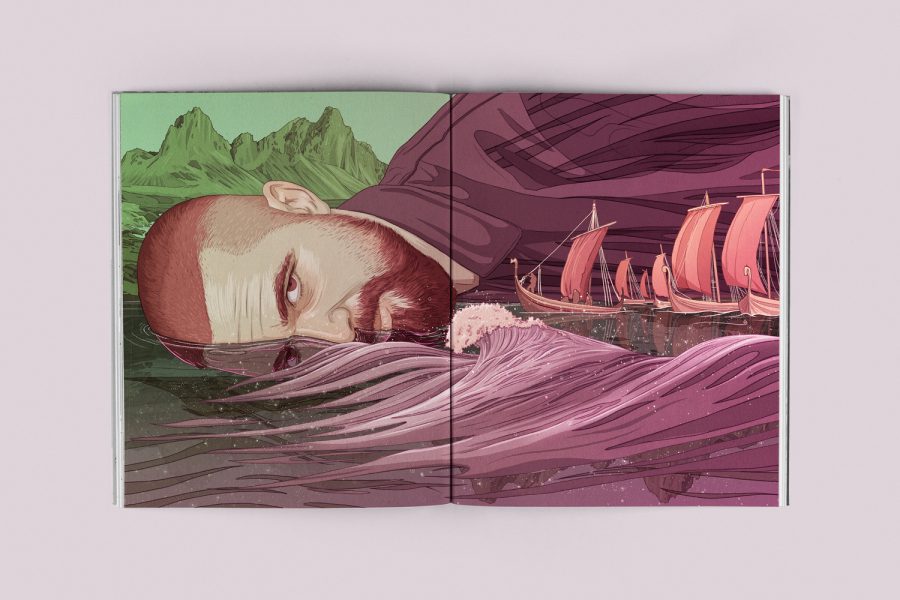 In the back section
Joachim Trier
Hannah Stong meets the Oscar-nominated writer/director of everyone's favorite existential relationship drama, The Worst Person in the World.
Terence Davies
Sophie Monks Kaufman profiles the archly enigmatic British maestro ahead of his melancholic Sigfried Sassoon biopic, Benediction.
Sean Baker
Hannah Strong talks to one of America's most consistently surprising and innovative filmmakers ahead of his provocative new work, Red Rocket.
Lucie Zhang
Josh Slater-Williams interviews the star of Jacques Audiard's new urban mood piece, Paris, 13th District.
Paul Verhoeven
Justine Smith talks sex, nuns and the life of Christ with the Dutch-born legend whose latest romp, Benedetta, is coming soon.
Matt Reeves
Kambole Campbell geeks out with the director of The Batman on the comic roots of its morally contentious hero.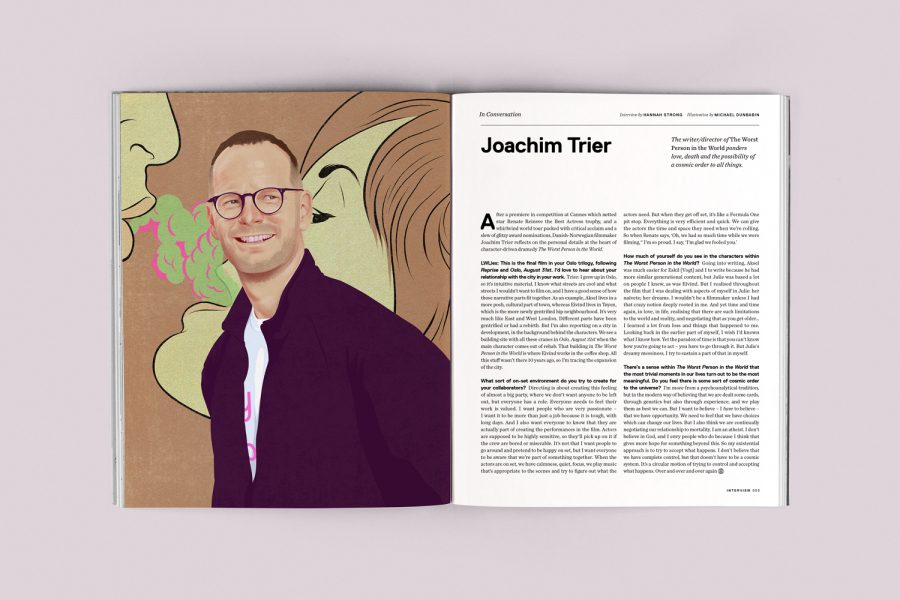 In review…
Joachim Trier's The Worst Person in the World
Terence Davies' Benediction
Nanni Moretti's Three Floors
Haider Rashid's Europa
Catarina Vasconcelos' The Metamorphosis of Birds
Blerta Basholli's Hive
Jacques Audiard's Paris, 13th District
Vincent Munier and Marie Amiguet's The Velvet Queen
Graham Moore's The Outfit
Paul Verhoeven's Benedetta
Sebastian Meise's Great Freedom
Ruth Paxton's A Banquet
Nabil Ayouch's Casablanca Beats
Kiro Russo's The Great Movement
Laura Samani's Small Body
Gaspar Noé's Vortex
Mariama Diallo's Master
Sean Baker's Red Rocket
Juho Kuosmanen's Compartment Number 6
Laura Wandel's Playground
Arthur Harari's Onoda: 10,000 Nights in the Jungle
LWLies 92 is available to order online now from our online shop. Become a Member or Subscribe today to make sure you never miss an issue.
Support our independent journalism and receive monthly film recommendations, exclusive essays and more
Published 10 Mar 2022
About Post Author