Our partnership with 99designs by Vistaprint continues with Jim Stoten's psychedelic take on Kubrick's sci-fi classic.
LWLies Sixties is part of #99DaysOfDesign, from 99designs by Vistaprint. Discover more at 99designs.com
---
It's one of the most iconic pieces of film art ever created: a rocket ship blasting out of a giant, wheel-spaced space station as the Earth hangs serenely in the background. This was the awe-inspiring image that introduced the world to Stanley Kubrick's 1968 sci-fi opus 2001: A Space Odyssey.
The poster in question – one of several commissioned for the film's initial theatrical run – was painted by famed American illustrator Robert McCall, who worked as NASA's official in-house artist at the height of the Space Race.
In homage to both this enduring celestial scene and Kubrick's film, we commissioned London-based illustrator Jim Stoten to reinterpret 2001: A Space Odyssey as part of our ongoing partnership with 99 Days of Design, a celebration of the power of design from 99designs by Vistaprint.
Stoten built his poster "like a collage, using iconic images to represent different aspects of what I wanted to communicate and organising them into a striking composition." See if you can spot all the references to the film which Stoten has incorporated into his bold psychedelic vision.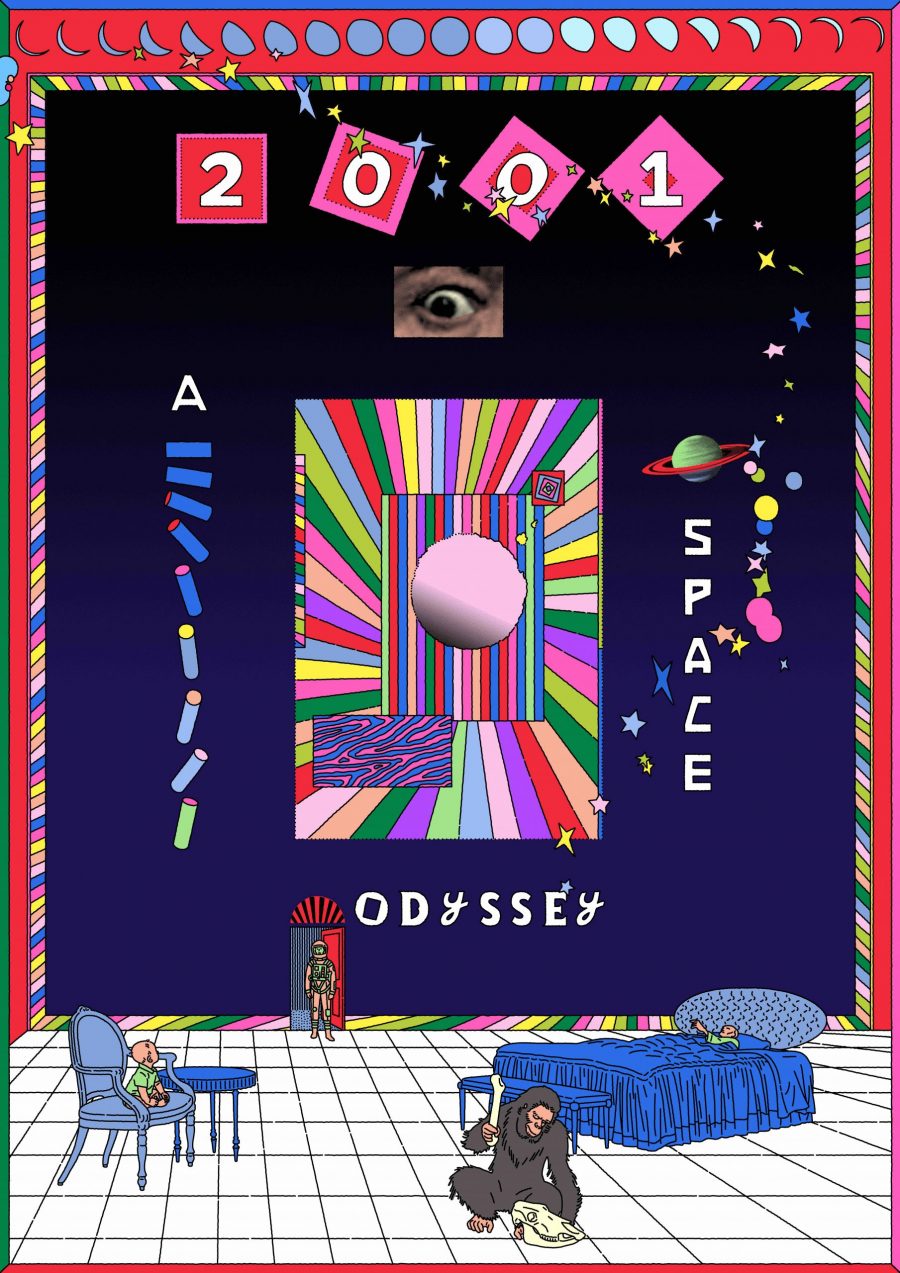 Speaking more about his design, Stoten says, "I wanted to show the depth of the story in the film, which to me deals with the nature of being a human in a modern world – you are born, you reach for the stars (metaphorically) and strive to achieve life goals which are communicated to you through your childhood, and then you decline and expire surrounded by the fruits of your achievements.
"I also wanted to show how relevant this film still is in terms of how it deals with artificial intelligence and the overarching influence it has on the entire human experience, in the form of an all seeing eye."
We're launching four more LWLies Sixties posters over the next few weeks. In the meantime, check out Bijou Karman's Daisies poster, and find out more about 99designs by Vistaprint at 99designs.com
Published 10 Jun 2021