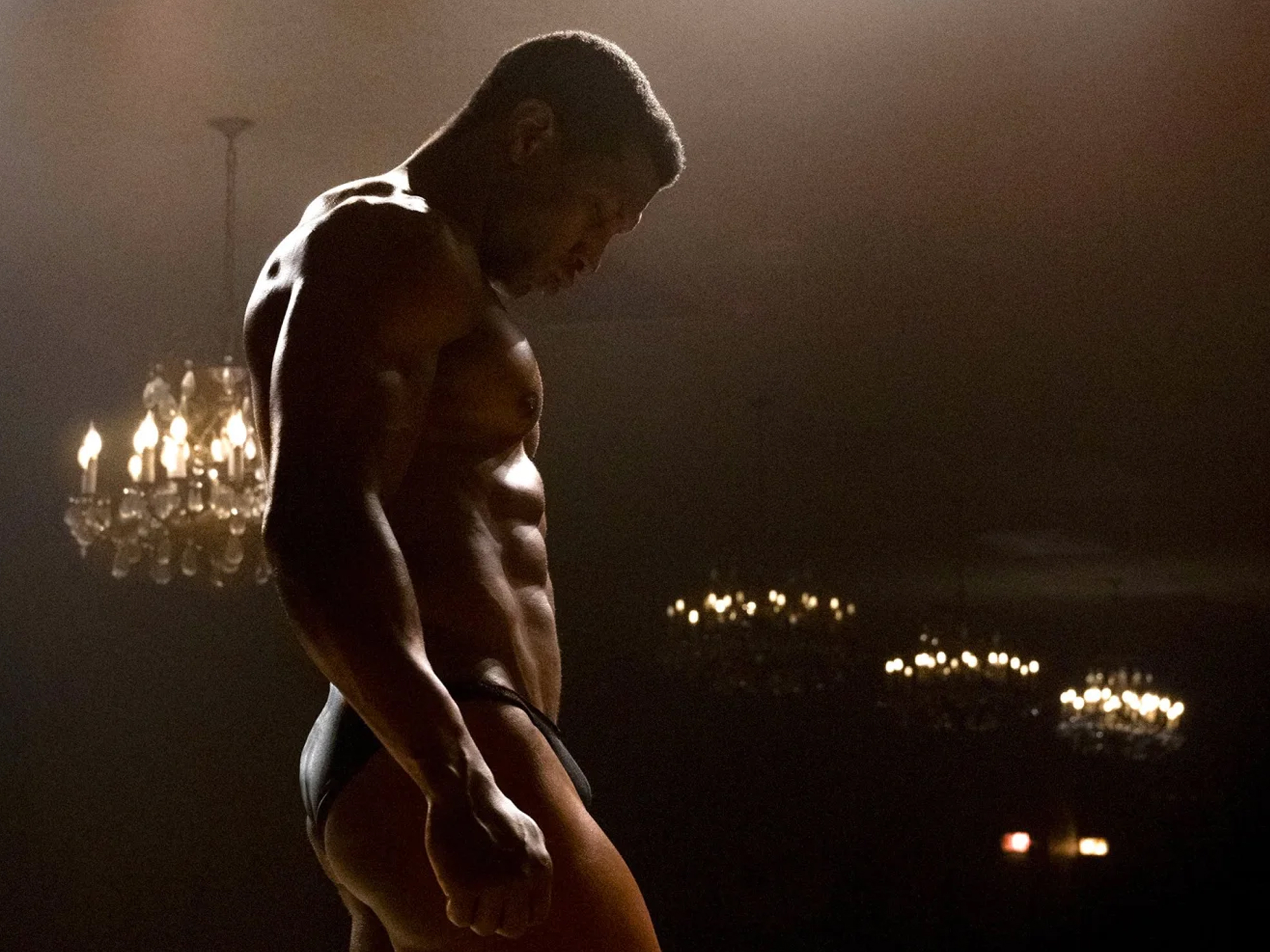 Jonathan Majors delivers a blistering performance as an amateur bodybuilder on the brink in Elijah Bynum's aching but underwritten drama.
Since he broke out in 2019 with his impressive supporting role in Joe Talbot's The Last Black Man in San Francisco, Jonathan Majors has become one of the most captivating young actors working today. With his deep voice and masterful command of screen presence, it's no wonder he's already been tapped as the next big Marvel villain (he'll show up as Kang the Conquerer in Ant-Man and the Wasp: Quantumania). He'll also soon face off against Michael B Jordan in Creed III – but first comes a mesmerising turn in a different drama about male fragility and the quest for bodily perfection in Elijah Bynum's Magazine Dreams.
Killian Maddox is a shy, socially awkward (possibly neurodivergent, though this is never explicitly stated) amateur bodybuilder, who divides his time between caring for his elderly grandfather and working in a local supermarket, where he harbours a crush on sweet checkout girl Jessie (Haley Bennett). In his free time, Maddox works on his biceps, triceps, deltoids, glutes and every other muscle in his body, and writes to his bodybuilding idol Brad Vanderhorn (Mike O'Hearn) for guidance. This detail feels reminiscent of the Eminem classic Stan, about a psychologically unstable fan who would write increasingly desperate letters to the musician, angered at a perceived lack of attention, before eventually killing his girlfriend and himself.
Similarly, there's a sense of increasing desperation for Killian, who we meet already struggling with anger issues that have led him to court-mandated therapy with a sympathetic counsellor (Harriet Sansom Harris). Killian's loneliness and desire to achieve his dreams has manifested in disordered eating and a vehement hatred of fat people; he finds it difficult to speak to other people, and has no friends outside of his grandfather, who raised him after the death of his parents. Unable to make sense of the world around him or form meaningful connections, and notably after experiencing a violent racist attack, Killian starts to unravel.
The film is a showcase for Majors' formidable talent as a performer – he captures both Killian's external stiffness and his internal yearning for connection with a remarkable precision and empathy. While the script feels like it leans heavily on Taxi Driver and even Joker for inspiration (the Potentially Dangerous Lonely Young Man has become a familiar trope in cinema) it's Majors' committed and captivating turn which serves as its beating heart and elevates otherwise cliched material. In particular Bynum's third act feels disappointingly predictable, and while he wisely avoids going totally down the shock value path, it's frustrating that a story with such a magnetic central presence can't quite keep pace.
Similarly, Adam Arkapaw's cinematography is impressive in its austerity (though, he could stand to lose the strobes, which are becoming a bit of a signature) and Jason Hill's haunting score of strings creates a link between the supposed high art of classical music and the pageantry of bodybuilding, a past-time frequently ridiculed in the media. Majors is lit like a Neoclassical statue, all sharp angles and strong poses with a degree of timelessness – even if Bynum's concept can't quite deliver, Magazine Dreams is yet further evidence that Majors is a force to be reckoned with.
Published 25 Jan 2023
About Post Author