A world away from the glitz and glamour of Cannes, another French coastal city aims to build a more inclusive and challenging vision of a film festival.
T

he week before the 34th edition of Festival international du cinéma de Marseille (FIDM), there is trouble in the air. Since the death of 17-year-old Nahel Merzouk at the hands of police in Paris in late June, riots have been breaking out across France, with citizens protesting what they deem a callous, blatantly racist murder. Although the disruption has slowed by the time I arrive in Marseille, signifiers of dissent remain: 'Justice pour Nahel' graffiti, incinerated rubbish bins and shattered shop windows. On opening night, it is confirmed that another man, a 27-year-old Marseille local, has died in hospital after being shot by the police with rubber bullets. The news spreads as Whit Stillman's preppy campus drama Damsels in Distress plays incongruously in the open-air cinema of Le Théâtre Silvain.
It is a funny time to be going to a festival. Introducing her film The Night Drags On the following night, Matilde Girard acknowledges the events outside. A psychoanalyst as well as film director, she quotes an anecdote of D.W. Winnicott and Melanie Klein during the Blitz in London, concluding that cinema must confront reality, but that it can help us make sense of our times transformatively. Set during the Covid-19 crisis, Girard's film depicts the loneliness of that time – a young woman in her apartment peels vegetables and listens to messages; a nighttime taxi journey allows strangers to find connection. Girard's team describe the 'community of friendship' forged whilst creating the film under Parisian curfews, and how it also 'gave a duration to a time that was incalculable'. With the young woman's diurnal sleeping and the nocturnal waking of the taxi ride, there is indeed a sense of time out of joint. Having woken up too early, I notice myself – and the woman next to me – nodding off to the film's patient rhythms.
Sleep – the most dissociative, artistic of escape routes – was explored elsewhere in FIDM's programming. Another lockdown project, Dragana Jovanovic's documentary Aurora's Dream interrogates the idea of the 'sleeping muse,' by asking friends to recount their strangest dreams on a video call. The potential tedium of hearing other's nocturnal imaginings is made up for in visual language. Even via Zoom, Jovanovic films her subject's supine, languorous bodies with artful attention to framing, colour and light. The chapters – organised around Jovanovic's own dreams – are broken occasionally by dancing sequences, fun interludes intended to help her subjects to limber up, and create time for the dreams to be interpreted.
A more literal representation of sleep was Yohei Yamakado's O Marinheiro. On the Portuguese coast, we watch a woman in her studio close her eyes. For the next hour, a black screen – representing her sleep – is overlaid with Fernando Pessoa's eponymous story in voiceover, a lapping, non-linear narrative about sleeping and waking itself. Whilst conceptually daring, the sparsity is more of an endurance test than relaxing. "I normally like falling asleep during a film," I hear one man say as we leave. "But I just couldn't nod off."
Billing itself as 'a space for all cinemas', FIDM is a safe house for cinema that might be overlooked elsewhere. Origins as a documentary festival explain FIDM's curatorial dedication to non-traditional narratives and hybridity. "We are looking for a singularity of form, the artisanal, film writing that moves away from traditional models," Cyril Neyrat, one of FIDM's programmers, tells me. This brief encompasses everything from Stillman (whose films are rarely screened in France) to the experimental shorts of artist Laure Provost, also a focus of the festival. The programmers have a rule that every competition film they show has to be a première. Not in the name of exclusivity, but with the belief that "if every festival did the same, a lot more films would get a platform," says Neyrat. "Films deserve to exist, to be seen."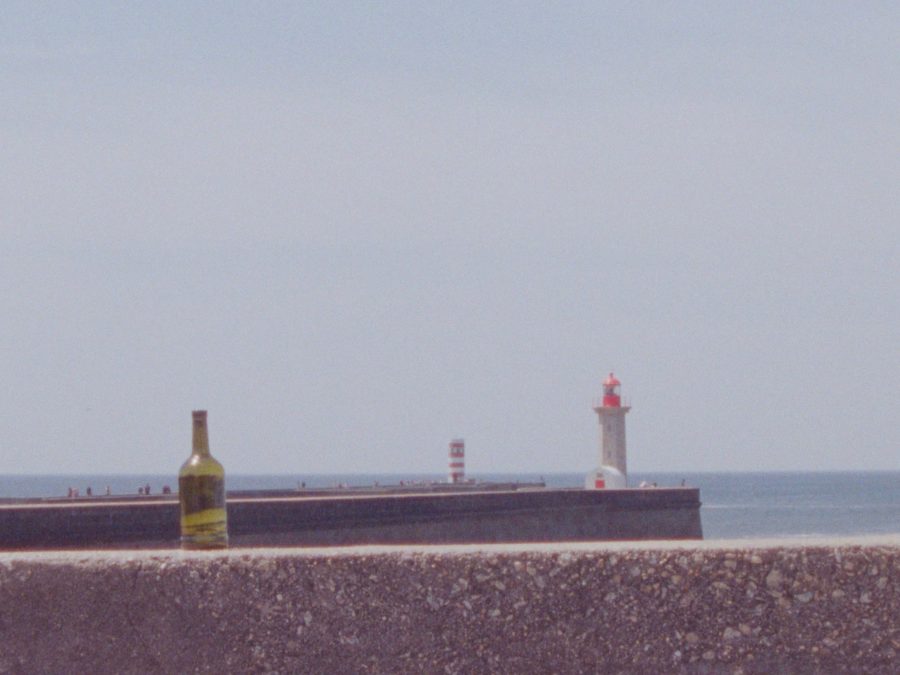 FIDM also brands itself as 'a place for us'. This redefinition of who exactly gets to go to a film festival has a particular resonance given FIDM's proximity to hyper-elitist Cannes a few hours drive away. Whilst far from glitzy, FIDM is still an undeniably white and middle-class affair, a long way from representing the diversity that Marseille is known for. It is children who are given an explicit chance to take part in this year's 'Jeune Personne' programme. At a screening of Buster Keaton films with live music, synthy keys and silly French lyrics add a new vivacity to the American slapstick, which is met with laughter from the under 10s in the audience.
The programmers also wanted "to think of the festival as a public space". Part of this is the 'Rencontres' round table series where anyone can drop in. One discussion on the 'new vitality of Marseille film culture' highlights how in recent years the city has become an oasis for filmmakers and artists, many of who have been priced out of Paris. Testament to this new vitality are the numerous new cinematic venues – from La Baleine, Arteplexe and Vidéodrome 2 – which host the festival. Another key player in Marseille's cinematic scene is Le Polygone Étoilé, a production company founded in 2001, who finance films through public money. One of their titles, I Will Never Heal, plays in the festival. A portrait of Marseille in black and white, its perspectives are that of a blind man and an immigrant, who is depressed by all the concrete buildings spoiling his view.
In his essay 'On Leaving the Movie Theatre' Roland Barthes describes the idle, heady pleasures of wandering the street after watching a film. With beaches nearby, this feels even truer in Marseille. One afternoon, I guiltily headed to Plage de Maldormé. Here, however, deeper strata of the city's film culture are discoverable. From the beach, the island prison of the Château d'If is visible. The setting for Alexandre Dumas's The Count of Monte Cristo, several of the book's screen adaptations as well as the 1971 film The French Connection were shot here. Fictional crime and Marseille are common bedfellows, with the city's film appearances including Virginie Despentes' 2001 rape-revenge thriller Baise-Moi and Jacques Audiard's 2009 Un Prophète about Corsican gangs. FIDM however, wanted to correct such stereotypes about local film history, largely by spotlighting the work of Paul Vecchiali. Born in Corsica, Vecchiali was a former Cahiers critic whose experimental, but commercially-minded post-New Wave films about alcoholic actresses and the AIDS epidemic deserve more attention in French film history.
With the promise of air conditioning, it doesn't take much to get me back inside the cinema. Luckily, however there is no shortage of on-screen seascapes, holidays and journeys to divert me there. Damien Manivel's L'Ile depicts a group of friends at their favourite beach before one of them leaves, the coming-of-age plot given depth through 'making of' scenes that highlight the choreography of the 'naturalistic' action. Pauline Bastard's Building Family Ties similarly explores the falsity of acting in staging a family holiday amongst strangers. An uncanny intimacy is created by the fact the actors are clearly unrelated.
While further flung journeys – to Martinique in Aliha Thalien's Nos Îles and Mont Blanc in Camille Lobet's Pacheû – are present in the programming, the one that won the jury's Grand Prix is a trip into the past. Khael Abdulwahed's autobiographical documentary Background parallels his own recent escape from Syria to Germany with that of his father 70 years prior. Collecting stories on poorly connected phone calls and using Photoshop to tidy up old photographs, he tries desperately to create a portrait of him as a young man. On a similar theme, Alice Rohrwacher's La Chimera, which closes the festival, explores an English archaeologist's feverish obsession with finding Etruscan artefacts. This treasure hunt is made in parallel with his search for a deceased lover, whose flickering image, despite all his searching, will never stay still.
Published 21 Jul 2023
About Post Author