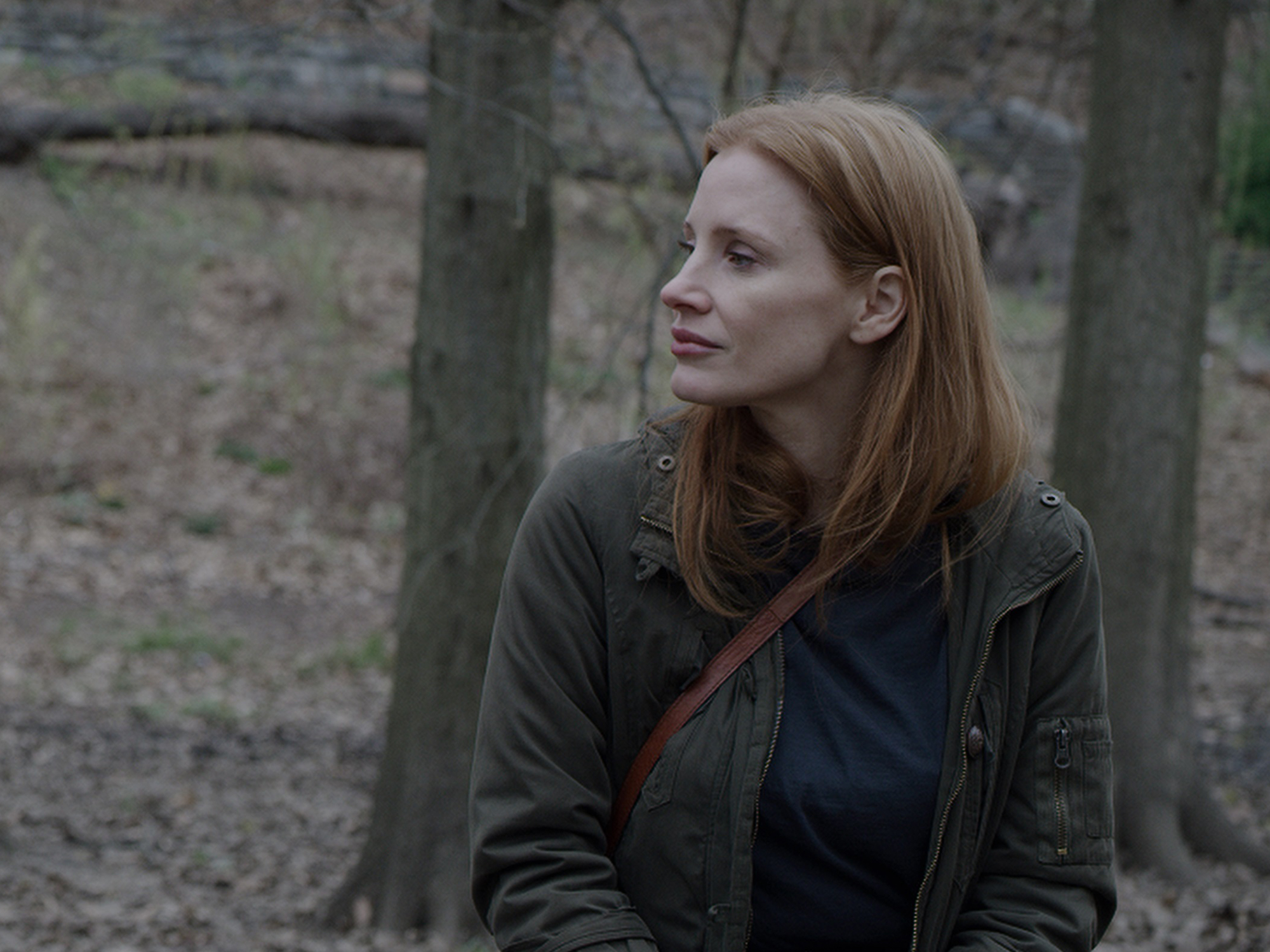 Michel Franco's drama about the chokehold of the past boasts star power in Jessica Chastain and Peter Sarsgaard, but never quite delivers on its emotional premise.
The duality of memory is a concept that human beings have been forced to grapple with ever since our brains first functioned with even the slightest indication of cohesion. Our memories serve as a bank in which we accumulate the unique life experiences that craft us into distinctive individuals, for better or for worse. On his third visit to the Venice Film Festival within the past four years, director Michel Franco attempts to explore the latter, more vulnerable aspects of the cerebral cache rooted deep within our skulls.
We first encounter Sylvia (Jessica Chastain), an alcoholic in recovery, at an unconventionally celebrative Alcoholics Anonymous meeting on the thirteenth anniversary of her sobriety. On an average day, Sylvia's mundane life consists of dropping her teen daughter Anna (Brooke Timber) at school, working as a carer at an adult daycare centre and hanging out with her younger sister Olivia (Merritt Wever) and her family. When the sisters attend a high school reunion, Sylvia is followed home by Saul (Peter Saarsgard). Although the two don't speak, he remains outside of her apartment until the next morning, sleeping on a pile of tires.
After finding emergency contact information in his wallet, Sylvia discovers from his brother Isaac (Josh Charles) and niece Sara (Elsie Fisher), that Saul has early-onset dementia. Evidently caught up in copious amounts of trauma from the past, Sylvia initially rejects a proposal made by Sara in which she would be paid to care for and provide company for Saul, but after discovering Saul wasn't part of her traumatic high school experience, she has a change of heart, and the pair begin to tentatively bond.
The beauty of Memory derives from the subtext embedded in its story. Sylvia and Saul are drastically different, yet simultaneously alike. Where Sylvia is incapacitated by the memories which haunt her, Saul is free from the burden and is alleviated from remembering the distressing situations that he is unwillingly prone to. Nevertheless, they are both lonely and deprived of the luxury of happy memories. As a result, when their respective family lives begin to suffer, they find themselves leaning on each other.
Alas, the majority of this intriguing exploration is kept well beneath the film's epidermis and is hardly visible to the naked eye. Considering that this particular plot heavily depends on the experiences that have led these core characters to converge, Franco is unable to commit to exploring these individuals on a genuine level. Consequently, this questionable sacrifice gives Chastain and Saarsgard little substance to tackle in what has the potential to be a fascinating set of character studies.
In lieu of narrative depth, we are provided with stagnant technical decisions that are equally as underdeveloped. By no means should films have to tirelessly take visual risks, but at the bare minimum, this stripped-back approach should feel engaging and deliberate. Yet Memory's relatively restrained hundred-minute runtime is bloated with repetitive sequences focused on the characters navigating the world physically rather than emotionally, suggesting that even Franco fails to grasp the vast potential of the parable at hand.
Published 8 Sep 2023
About Post Author