A woman reeling from a personal tragedy embarks on the holiday from hell in Alex Garland's very British folk horror film.
One of my favourite viral videos of late is a supercut of Jamie Lee Curtis on the Halloween Kills press trail, repeatedly stating that it's "a movie about trauma".
No disrespect to Curtis, as it must be exhausting talking about the same film and trying to think of new, interesting things to say about it, but the video also indicates how 'trauma' has become the allegorical buzzword of choice in horror marketing of late. While the genre has always had a connection to mental health and harrowing life experiences, now more than ever it feels like a dangerous crutch for filmmakers to fall back on in place of more robust and creative storytelling.
Alex Garland's work often deals with the genesis or fallout of earth-shattering events, from his bleak scripts for 28 Days Later… and Sunshine through to the murky power dynamics of Ex Machina and the female protagonists of Annihilation, who opt for a suicide mission as a result of various difficult personal circumstances.
Men follows this pattern, as Harper Marlowe (Jessie Buckley) embarks on a fortnight's stay at a rural country estate following the death of her husband James (Paapa Essiedu). She is greeted by the home's owner, Geoffrey (Rory Kinnear) a bumbling but affable gentleman, but as Harper begins to explore her surroundings and process her grief around her husband's death, it becomes evident that something is deeply amiss.
As made apparent in the film's trailer, the majority of the occupants of the local village are men (and all played by Rory Kinnear) and they react to Harper's presence with varying degrees of hostility. There is a suggestion that something more mystical is going on in the area, in the vein of Ben Wheatley's Kill List or In the Earth (add a sprinkle of The League of Gentlemen too) but the film attempts to marry its folk horror elements with the story of Harper's difficult marriage, and these two narratives don't quite mesh in a coherent way.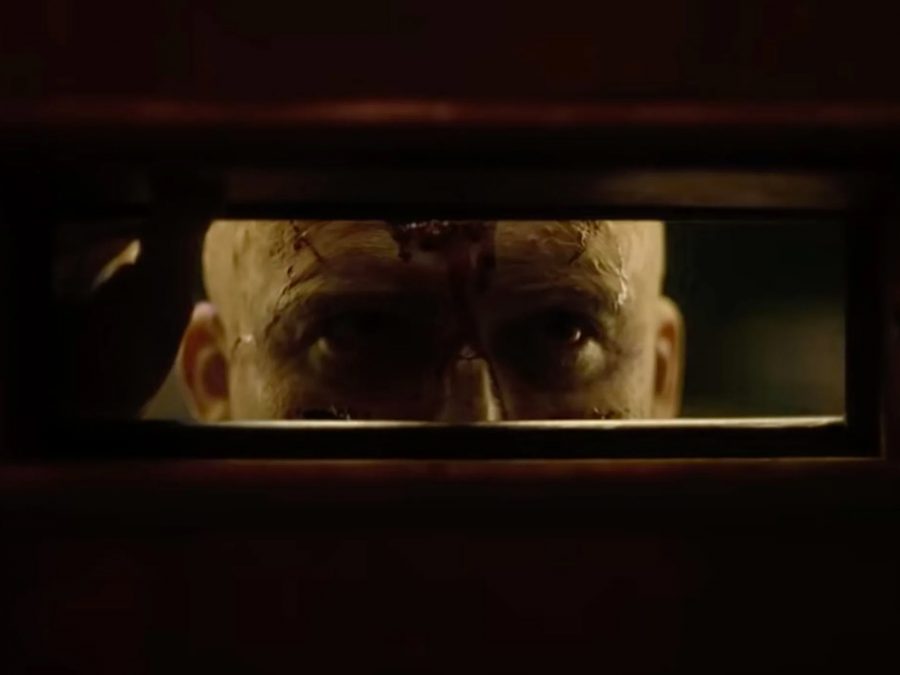 Harper endures varying degrees of harassment and gaslighting from the blokes about town, ranging from a creepy non-verbal naked man to a gobshite schoolboy and a smarmy priest who brazenly suggests that she was the cause of her husband's death (a thought that has already plagued Harper). The thing is, in 2022, what good does it really do to present a woman undergoing traumatic experiences if there is no real commentary or meaning behind it? Garland's film seems to be an attempt to highlight the very real misogyny within the modern world that has no insight on the subject beyond Women Have Always Had It Quite Bad.
Additionally, making a film about gendered violence in which the white female protagonist has a Black husband (who is presented as mentally unstable and violent) without addressing that the power dynamic may be different in interracial relationships feels like a massive oversight. The matter was explored to great effect in Get Out – also, to a degree, a movie about Trauma – and while Garland might not be the best-placed filmmaker to pass comment on this, ignoring it in a film so conscious of how men and women see each other shows a glaring lapse in judgment.
In the third act of Men, things really fall to pieces for Harper and the gaggle of Kinnears make her life a misery. The film leans heavily into body horror, but the impact is lessened by virtue of how long Garland keeps one key scene going.
Even for the ever-compelling Buckley, it's a stretch for her to do anything too interesting with her underdeveloped role. And while Kinnear is clearly having the time of his life getting weird with his multifaceted part, the literal "Yes, All Men" of it all feels sorely lacking in meaning – more so a gesture towards more interesting ancestors.
He's certainly been making the most of his Antichrist Blu-ray, but Lars Von Trier's penchant for the grotesque feels rooted in deeper meaning perhaps due to his candidness about his own long-term depression and psychosis. His work is divisive, but incredibly personal, and successful because of the connections von Trier draws between his own demons and wider experiences of grief and trauma. Here the roots don't seem to take hold in fertile ground, and Men withers on the vine.
Little White Lies is committed to championing great movies and the talented people who make them.
By becoming a member you can support our independent journalism and receive exclusive essays, prints, monthly film recommendations and more.
Published 9 May 2022
Anticipation.
Loved Annihilation, despite its bungled UK release.
Enjoyment.
Why do I feel I'm being led down the garden path?