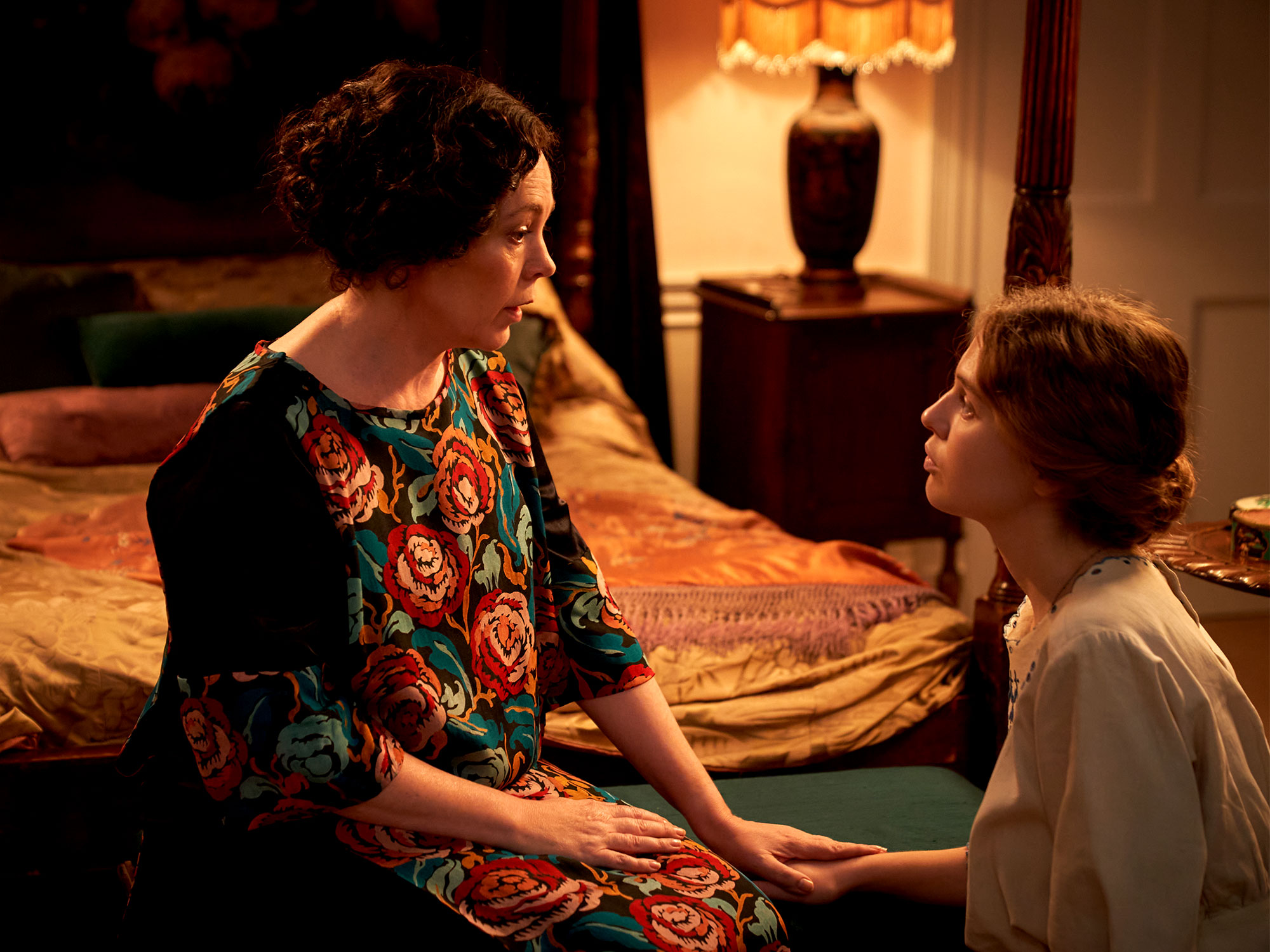 Eva Husson's English-language debut is a watered down adaptation of Graham Swift's eponymous novel.
Somewhere at the heart of Eva Husson's period drama Mothering Sunday is a story worth telling. The director makes her English-language debut with an adaptation of Graham Swift's 2016 novel of the same name – written for the screen by playwright Alice Birch – and finds a handsome, magnetic cast to paint this portrait of love and loss. Yet there is so little potent emotion or personality in the film, as mournful stares and countless intimate scenes look the part but ring completely hollow.
Odessa Young rises to the occasion as Jane Fairchild, who we find both on the eponymous Spring holiday and again at several points in her future. She is an orphaned maid working for Mr and Mrs Niven (Colin Firth and Olivia Colman who, astoundingly, are completely forgettable) who relishes a rare day off and decides to make the most of it by visiting her secret lover Paul Sheringham (Josh O'Connor), the Nivens' neighbours' son.
The pair's intimate encounters provide the film's most striking moments, both because of how frequent they are and how closely Husson lingers on the pair's naked bodies; as much when they are in bed together as when Jane wanders throughout the empty mansion on her own, basking in the opulence of a home she knows inside out without ever belonging to.
It's this uncompromising approach, apparently aiming for a raw and sensual look at this young woman's life, which stops Mothering Sunday from depicting a story or character with much agency or originality at all. Jane is a writer, but spends much more time staring and waiting for things to happen to her rather than telling many stories. It's frustrating, too, after having seen Young deliver such an effectively incandescent turn as Shirley Jackson's seductive protégée in Josephine Decker's subversive biopic Shirley.
Husson doesn't exactly objectify her young stars by filming them unclothed so often, but a watery vision with little to say about the passion or tragedy of being a writer, of escaping the shackles of the world you were born into, or of carving out a new path for yourself, makes such bold choices eventually feel a bit queasy. There is care but no conviction, with half-hearted musings on the boys lost to the war (most of the story takes place on 30 March, 1924) and later reflections on the destabilising and isolating nature of grief that hasn't earned the poignancy such usually empathetic actors deserve.
There is pain worth immortalising in the stories of the past, and endless sadness found in a lonely woman's quiet existence. Yet Mothering Sunday fails to look beyond what the outside world can see, in order to really excavate a truth to be remembered once the holiday has passed.
Published 8 Nov 2021
Anticipation.
Wonderful cast, painful era – fertile ground for something gorgeous.
Enjoyment.
Fearless cinematography and direction does not a good film make.
In Retrospect.
Great gowns, beautiful gowns…