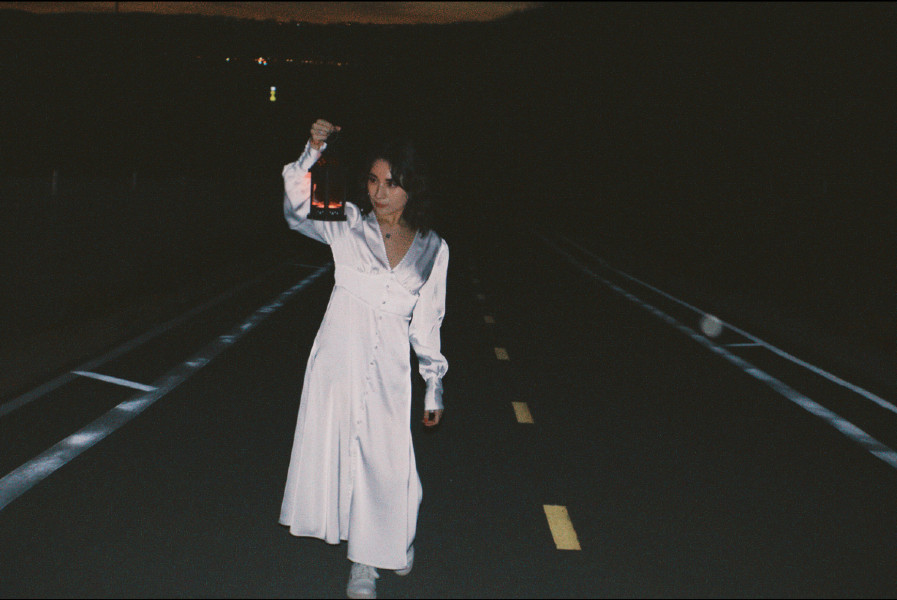 Los Angeles-based singer-songwriter and producer GABRIELLA RAELYN, formerly known as Gemyni, introduces her single/music video, "wish upon a STAR," a track lifted from her forthcoming album, NEPHELE: Act I.
GABRIELLA explains, "I wrote and produced a synthpop track titled 'wish upon a STAR' as an introduction to my new style and story. The song was originally written in December of 2019 when I was feeling depressed and frustrated about my music career, and it was inspired by a desire for divine intervention to make my dreams come true. I tabled the song for a while but decided to revisit it when I began reinventing my art and defining my story."
She goes on, "wish upon a STAR" is the first single on my upcoming album 'NEPHELE: Act I,' and it serves as the opening track to the narrative. 'NEPHELE' will be an ongoing, multiple-album project following the story of a character I created named Nephele (please feel free to see the brief slideshow I created for my team explaining the concept if you'd like more in-depth information). As the heroine of my story, Nephele feels frustrated and bogged down by life, so in her desperation, sings about 'wishing upon a star' to make her dreams come true, which is where her story opens."
"wish up a STAR" reveals a sound GABRIELLA describes as 'Neon Renaissance' and 'Ret-Romantic,' which is inspired by aesthetics of royalty-core and '80s vaporwave. Drawing influences from The Cure, ABBA, Depeche Mode, Madonna, The Weeknd, Lana Del Rey, and MARINA, she merges elements of dream-pop, synth-wave, darkwave, alternative R&B, baroque pop, and electro-house into shadowy, beguiling sonic concoctions.
GABRIELLA's songs have an overarching theme of romanticism and often feature storylines that explore the agony and passion of star-crossed lovers and forbidden love through the lens of dark femininity.
Opening on eerie, dramatic tones, "wish up a STAR" flows into a syncopated rhythm topped by lusciously drenching washes of spectral synths as GABRIELLA's Medusa-like voice, at once alluring and portentous, imbues the lyrics with hints of brooding melancholy.
"If I wish upon a star tonight / Do you think I'll end the war inside? / All I want is to be recognized / For the effort and the sacrifice / Just need one person to see me shine / Then I'm living in my paradise."
The video, directed by GABRIELLA, depicts a solitary figure draped in dim light walking slowly along an empty stretch of road. Carrying a lantern, she moves through a surreal landscape, seeking an elusive objective.
GABRIELLA RAELYN has it going on! With "wish upon a STAR," she offers a singularly imaginative song dripping with mysterious evocations.
Follow GABRIELLA RAELYN Instagram | Twitter | Facebook | Spotify
About Post Author