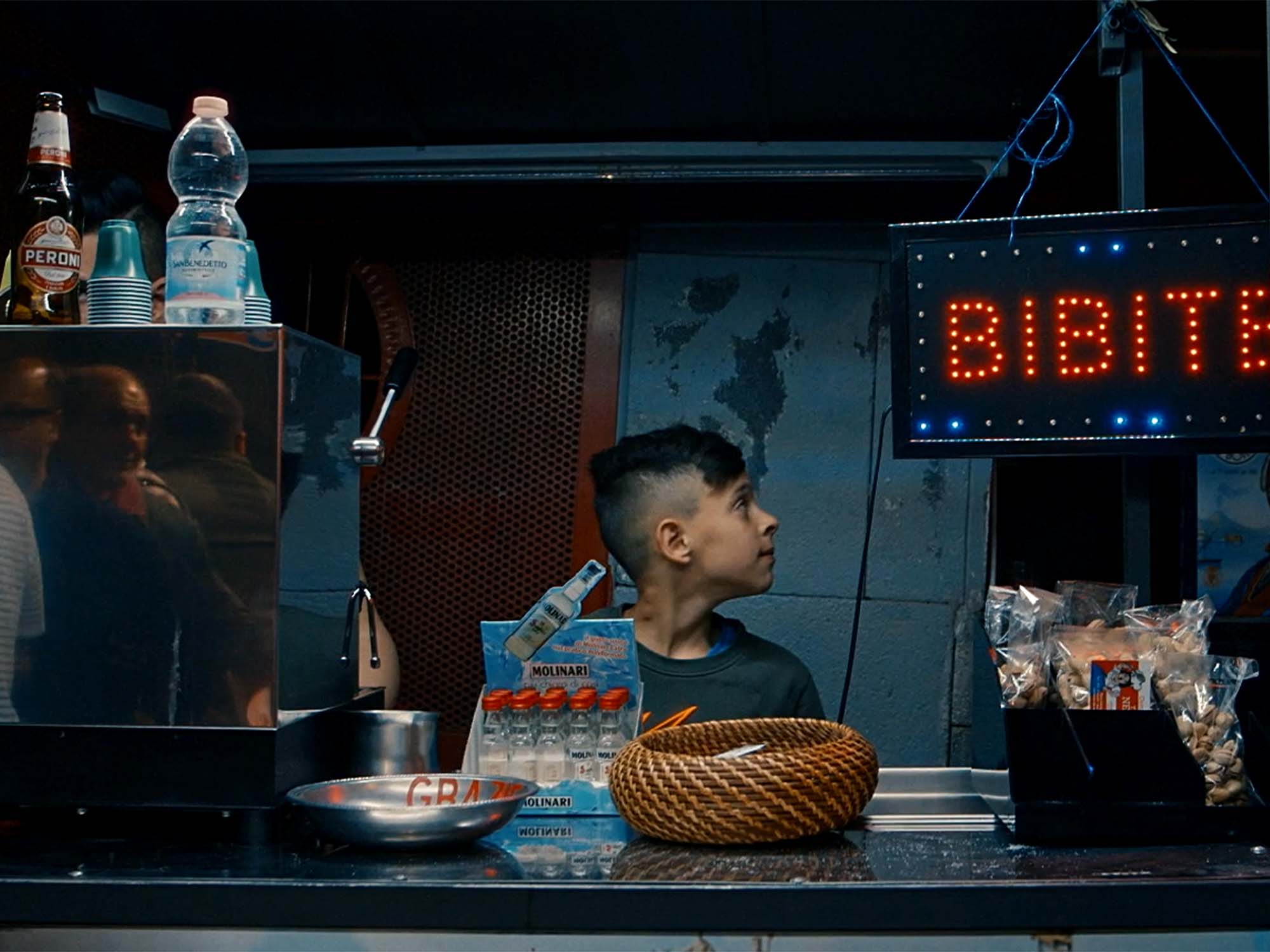 This lyrical observational documentary by debutant Victoria Fiore follow's a young boy growing up on the streets of Naples.
Every year on 17 January, the young population of Naples pours out in the winding inner-neighbourhood streets, gathering dead Christmas trees and burning them on an enormous fire to mark San Antonio day. Over the years, these bonfires have lost their religious significance, and have been reincarnated into an urban ritual among working class youths competing to see which neighbourhood's bonfire will stand tallest.
It's in this context that we're introduced to the charismatic and mischievous young Entoni, a boy on the cusp of adolescence who falls into the protagonist's role in Victoria Fiori's debut documentary feature, Hide and Seek.
Following Entoni and his family over the course of four years, Fiori eschews sensationalised representations of Naples and its relation to the mafia and organised crime, opting instead for a more intimate vantage point that grants access to the very depths of the locality's psyche. Fiori casts an observational eye over her subjects that is all but detached, and there is a conspicuous, dreamlike sense of atmosphere baked into the core of the film as we follow the rebellious thrill-seeker around the Spanish quarters of the city.
He lives there with his mother, brother and grandmother Dora, who, cigarette firmly in hand, only ever divulges a careful account of her days in the mafia. She explains that "people here sin every day, only because we've got to survive". Heavy undertones of hopelessness are directed at her grandson's future, which seems to be irreparably set in stone. With his father incarcerated since Entoni was three and his grandfather having died in prison at the age of 23, Dora has all reason to fear the self-perpetuating cycle of crime scything through her family, especially with new legislation allowing the forcible removal of children if families are linked to organised crime. Sure enough, Entoni is sent to a home for troubled children after being involved in an incident involving arson.
Rather than merely following him around, Fiore builds a palpable sense of collaboration and trust with the young Entoni. Several key moments are recreated, which, albeit showcasing Entoni's creative involvement in the filmmaking process, weigh heavy over the narrative. Regardless, Fiori exemplifies both an excellent command over form, as well as a great affinity for poetic storytelling, using all the tools at her disposal to get to the devastating truth at the core of the film: that instead of providing the necessary support to underprivileged children trapped in generational cycles of incarceration, the Italian state chooses to criminalise their behaviour. Alfredo de Juan's lens captures quotidian beauty of the quarters with aplomb, silk dresses and white bedsheets swaying on washing lines and intimate angles bottling the energy and vitality of the young people roaming the inner-neighbourhood streets.
Little White Lies is committed to championing great movies and the talented people who make them.
By becoming a member you can support our independent journalism and receive exclusive essays, prints, monthly film recommendations and more.
Published 20 Jan 2023
Anticipation.
A debut that promises a view of Naples unshackled by gangster stereotypes.
Enjoyment.
Boasts an excellent score and magnetic camera movement, yet perhaps relies too much on recreation.
In Retrospect.
Victoria Fiore announces herself as exciting new talent.
About Post Author