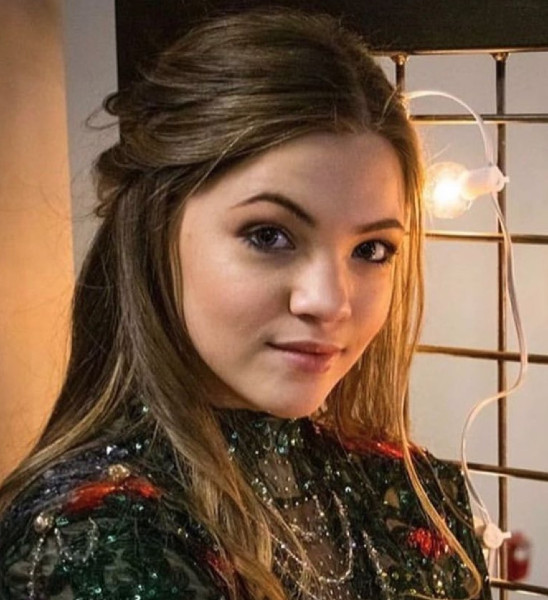 Nashville-based singer-songwriter Natalie Gish recently released her self-titled debut EP.
Natalie explains, "Music has always been a big part of my life. Music gives freedom to express my emotions and allows me to let go. I wrote these songs because I wanted something others could relate to."
Talking about her inspiration for the EP, Natalie told PopWrapped's Rebecca Haslam, "When I wrote these songs, I was learning a lot of life lessons. These four tracks are about being able to move on from something no matter how hard it can be and how important it is to be able to rebuild not only relationships but yourself as well."
Raised in Kansas and now attending Middle Tennessee State University, Natalie's sound conjures up suggestions of Kacey Musgraves, along with tasty hints of pop savors. According to Natalie, her influences include Ella Fitzgerald, Etta James, and Billie Eilish.
Encompassing four tracks, the EP begins with "Say Goodbye," opening on low-slung colors topped by Natalie's evocative voice, marked by lusciously plush sonic nuances. A potent rhythm provides the matrix for the pop-laced melody as radiant harmonies inject the song with delicious dimension and depth.
"Just Strangers" rolls out on emerging misty hues, followed by a measured rhythm and Natalie's scrumptious voice, giving the lyrics intense, dark passion. "The End of Something Good" travels on low, throbbing textures, exuding melancholic tenderness atop a thick, pulsating beat. Natalie's velvety timbres imbue the lyrics with the ache of loss.
The final track, "Where I Was Before," features mystical keyboards, a pulsating rhythm, and the crème de la crème voice of Natalie, subtle and deliciously redolent.
Natalie Gish has it going on! Her debut EP establishes her as an immediate tour de force on the music scene – an artist to keep an eye on.
Follow Natalie Gish Instagram | TikTok | Spotify