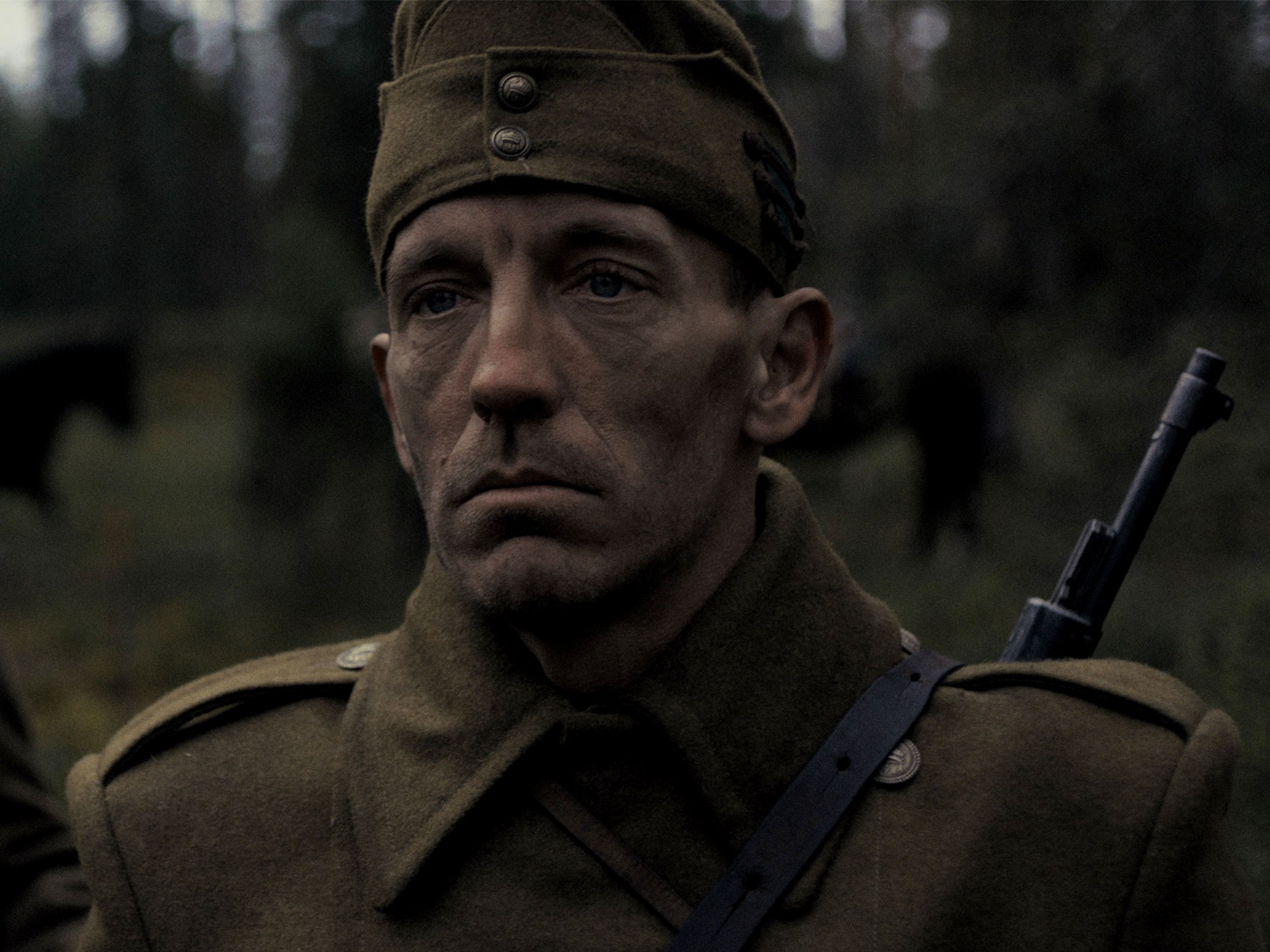 This atmospheric World War Two drama from Hungarian director Dénes Nagy is too dour for its own good.
Unlike its title suggests, light is mostly absent in this cold World War Two drama, where stoic Hungarian farmer István Semetka (Ferenc Szabó) is enlisted as second lieutenant in a unit sent to hunt down Soviet partisans. They reach an isolated village after their commander is killed in an ambush. Semetka takes command in a manner that's vacant, passive and detached – a testament to the need to stay emotionless in order to survive the atrocities of war.
It's a claustrophobic film, where the crushingly bleak nature of war is made to feel tangible. The characters are played not by professional actors, but agricultural workers from rural Hungary and Latvia, and their naturalistic performances are suitably framed by Tamás Dobos' textured camerawork and Dénes Nagy's sharp direction. There's an oppressive feeling that translates to monotony, but it does manage to transfer Semetka's emotional temperament to the viewer: the feeling of suffering in silence.
That's only if you're not sick of war movies and you enjoy low-lit, slow-paced narratives and dour imagery. This low-on-dialogue, low-on-action, high-on-atmosphere feat is deeply cinematic, yet begs the questions: is there anything new to be said about World War Two, and is Nagy's effort enough to stand out in this terribly overcrowded genre? The answer, alas, is no.
Published 12 Nov 2021
Anticipation.
Dénes Nagy's Silver Bear award is a huge victory for Hungarian cinema.
Enjoyment.
A test of patience. (Or, war bad, protagonist sad.)
In Retrospect.
Ripens slowly only to become stale.