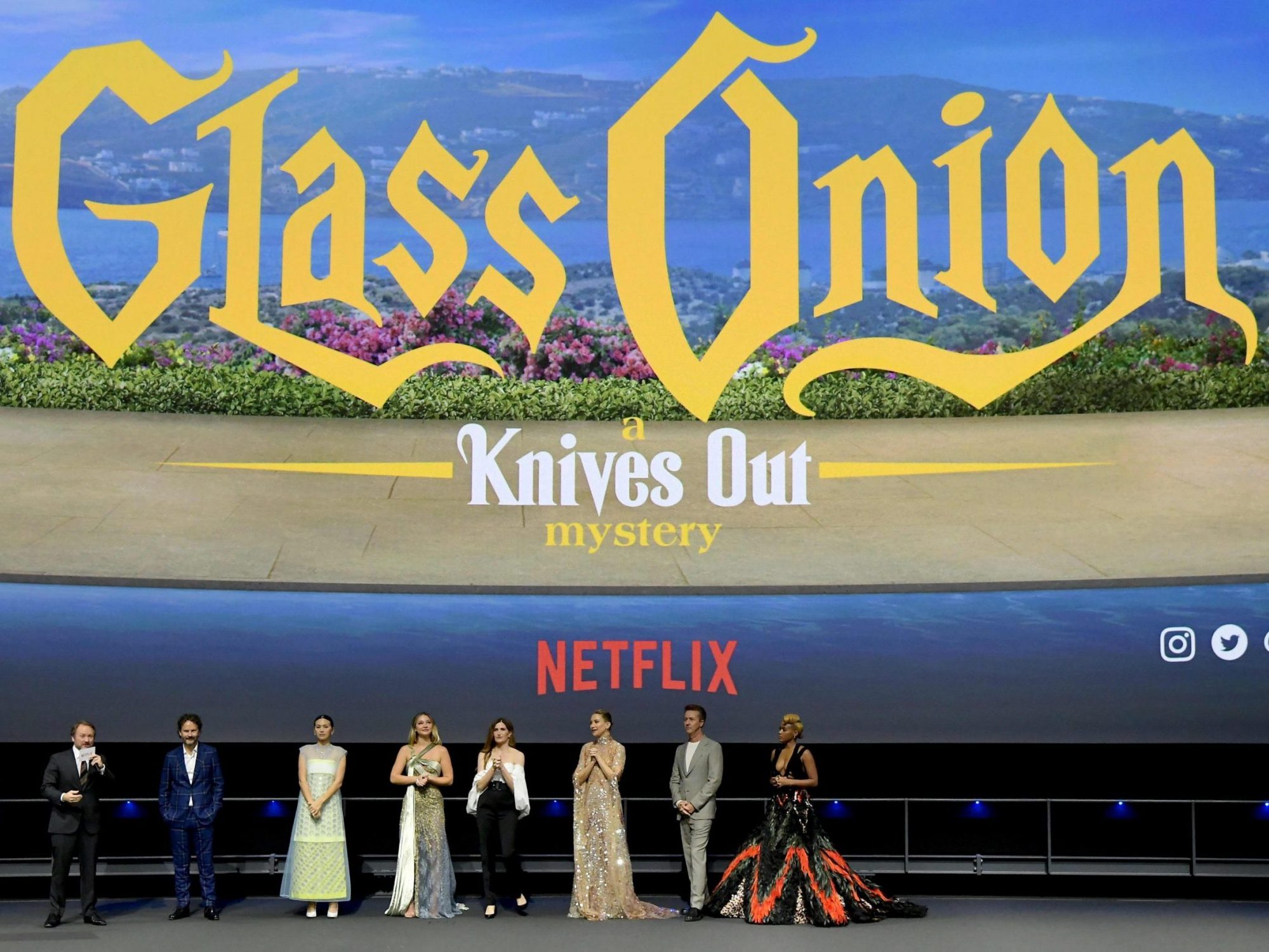 Between the existential threat streaming poses to the cinema and the continued campaign of cross-cultural offense waged by Emily in Paris, it's no stretch to say that Netflix has a contentious relationship to the French film industry. But the streaming giant will not be deterred in their quest to gain a foothold in this unfriendly market, and they're going to get one big step closer in light of an unexpected announcement today.
A post on Deadline broke the news that Netflix has inked a three-year deal as the major sponsor of the Cinémathèque Française, a significant pillar in French cinephilia. They've partnered in the past — Netflix funded the Cinémathèque's restoration of Abel Gance's Napoleon in 2019, and recently threw a ritzy Euro premiere screening of Glass Onion in the august Henri Langlois auditorium — but this new contract will give the digital-first upstart a fuller presence with their logo stamped on repertory programming, masterclasses, and festivals.
With ticket sales way down in the States, France has been carefully protective of their brick-and-mortar movie houses, safeguarding against streamers by passing a law that mandates a 15-month waiting period between a given film's debut in cinemas and its upload to online channels. (And that's the compromised version — the exclusivity window used to be three years.) The Cannes Film Festival has also ruled that every title to play in their competitive sections must get a theatrical release in France, leaving Netflix's unambiguous end goal of killing public exhibition in a difficult spot.
Getting the Netflix name out there in France, particularly in conjunction with an institution seen as synonymous with dedication to the seventh art, could go a ways toward endearing them to an art-conscious population currently keeping the enfant terrible studio at arm's length. The company opened a Paris production office in 2020; clearly, they plan on being around for a while to come.
There's a business strategy called the Little Bighorn, wherein a company hoping to expand into a resistant new territory first establishes itself in the surrounding areas to create demand. Netflix recognizes that winning the hearts and minds of the French people represents the first step to infiltrating their cinematic culture, and positioning themselves as a friend to the arthouse (not unlike their takeover of the Paris Theater in New York) could very well pave the way to the festivals and multiplexes in their crosshairs.
Published 6 Feb 2023
About Post Author