In early June, Studio Ghibli announced that animation legend Hayao Miyazaki's most recent – and apparently, final – film How Do You Live? (retitled The Boy and the Heron for its global release) would be dropped sans marketing, but for a single poster. This somewhat daring decision came from producer and studio executive Toshio Suzuki, who said that "deep down, I think this is what moviegoers latently desire."
In the same interview with Japanese magazine Bungei Shunji, Suzuki said, "There's an American movie – ah, I almost said the title out loud! – coming out this summer around the same time [as How Do You Live?]." He continued, "They've made three trailers for it… If you watch all three, you know everything that's going to happen".
Suzuki is not-so-subtly name-dropping Greta Gerwig's Barbie, a big-budget film that's taken a more 'Hollywood' approach. The film's expansive marketing campaign included two teasers and one main trailer, music videos, a coordinated cast reveal, interviews, an Architectural Digest DreamHouse tour and the like. By the time Barbie hits theatres, audiences have essentially been drip-fed the entire film.
Though both established directors, Miyazaki and Gerwig are at odds, representing opposite extremes on the marketing spectrum. So is Suzuki right – do moviegoers desire mystery, or is it better to be informed?
Harry, a film fan and photographer, leans strongly towards the former. "I think the vast majority of people's 'best' movie experiences have come when they've known nothing about the film," he says, before recounting a memorable experience with Ari Aster's Hereditary. He'd heard it described as "a bit weird" (an understatement, he thinks) – and that's it. "It turned out to be one of my favourite films ever, and I wonder if that was just because all the messages, or all the surprises Ari Aster wanted to show were very organic to me."
Most people subscribe to a 'no spoilers' mandate, but whether marketing falls under that umbrella remains disputed. Harry thinks certain trailers – even teasers – have "shown too much", not-so-fondly citing that of Star Wars: The Rise of Skywalker. "The trailer included a laugh from Emperor Palpatine and it was basically like, 'Oh, he's back.'" The character was thought to be dead after 1983's Return of the Jedi; the marketing itself proved to be a massive spoiler for the movie.
Barbie might well be a similar case, and for this reason, graphic designer Hedzlynn tried to avoid the trailer for as long as possible. She says, "At the end of the day, the trailers include all the important plot points." She continues, "If they show you less, you're more intrigued about the film, and when they show you more… there's nothing to be excited about."
As a designer, she appreciates more static forms of promotion. "My favourite part of the marketing is the posters themselves – the character posters," she says. But even these have become meme-ified, thanks to the 'this Barbie is…' selfie generator.
Yet a well-edited trailer is itself an art form. Patrick, a fiction writer, argues that trailers don't have to be spoilers. In Barbie's case, "I think the trailer does a really good job of setting up how it is going to be interesting," Patrick explains, "But I think a neat dividing line might be, 'Okay, we're not going to show anything in the real world. We're going to show them heading to the real world.'" By doing so, the trailer would act as a cliffhanger – without divulging anything past the film's first act.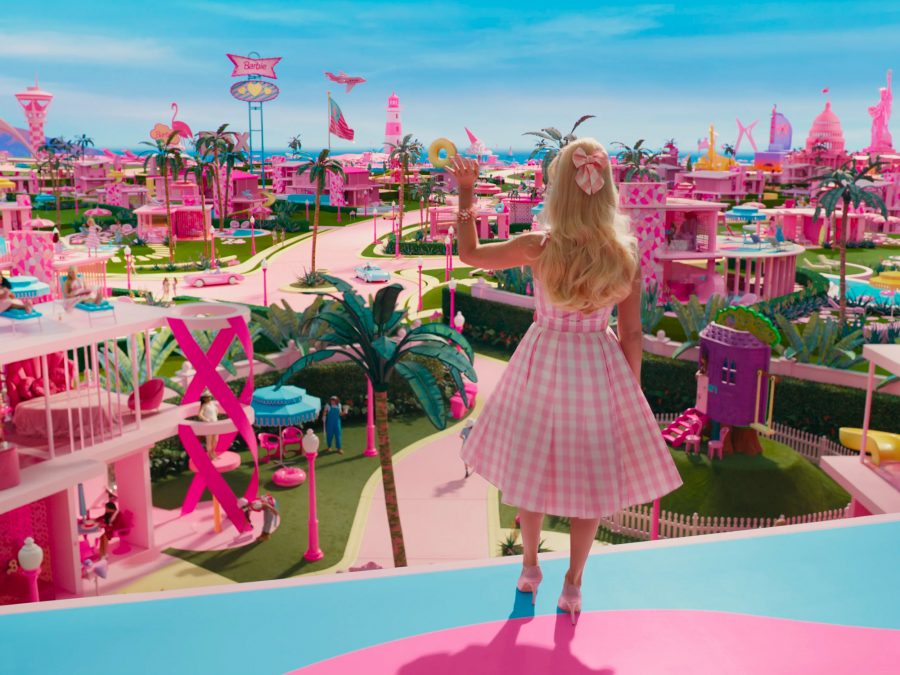 For those who prefer a bit of mystery, limited marketing is likely more appealing, despite it being a potentially dangerous business move. Alex, a professional actor, says, "It feels very risky to me, and… I don't fully comprehend the justification." He continues, considering the financial argument both for and against promotion. "Costs for films are really, really expensive right now. The inability for movies to make money back at the box office is often seen in the marketing costs." To market or not to market requires, among other things, a cost analysis.
Miyazaki can afford to forgo trailers altogether, as his reputation – and that of Studio Ghibli – carries a weight of its own. Fans know, more or less, what to expect from How Do You Live?, as Miyazaki's 40-year filmography offers a cohesive art style and tackles recurrent themes including environmentalism and feminism.
Gerwig, though considerably less established, has thus far enjoyed a successful career as an actress, writer and director, with Lady Bird and Little Women both having drawn overwhelmingly positive reviews and widespread viewership. It's likely for this reason – but not this reason alone – that Barbie's budget became larger-than-life-size, operating at a reported $100 million.
Barbie is – first and foremost – a brand, inseparable from her consumerist origins. Manufactured by toy giant Mattel since 1959, Barbie has proved to be the company's most profitable invention, with over one billion dolls sold to date. Over 40 titles already exist in the Barbie cinematic universe, and although Gerwig's take on 'life in plastic' seems like a steep departure from this list, Mattel is nonetheless continuing to reap its rewards.
Main trailer aside, Barbie's marketing has been incredibly inventive, attracting the attention of online audiences and encouraging them to engage with the film. James, a speechwriter and ex-talent agent, notes how fan-driven the campaign has been (his favourite bit being London's 'Barbie-can' station). "The fact that the public can't tell whether a lot of the activity is organic or planned is a testament to the atmosphere they've tried to create," he argues.
At the end of the day, a film's distribution team wants one thing: bums on seats. Patrick recognises this as the ultimate objective: "[Mystery] is probably more appealing to me. But I wouldn't be surprised if it was less effective overall." Whether fans enjoy an informational overload versus a more enigmatic approach is moot if both strategies result in ticket sales. But I'd argue that knowing what fans prefer is an essential part of market research.
So, will audiences be seeing Barbie and How Do You Live? in cinemas? James, like many, fell victim to Barbie-mania, and is busy planning his Barbenheimer double feature. "Seeing Barbie's marketing has made me more likely to see the movie, personally," he says. "[It's] not simply regurgitating the film but building on it in interesting and unexpected ways."
Alex argues the reverse, calling Barbie's marketing "a bit much." He explains, "As the marketing has progressed, it's made me feel less urgent to see it in a cinema." Will he be seeing How Do You Live? (hinging on a global release date) on the big screen? "Definitely."
Hedzlynn and Harry were movie-going regardless. "But maybe I would have enjoyed [Barbie] more not knowing what was going to come," Harry suggests. "It's almost like the spirit of experiencing a film for the first time is slightly dampened."
There's a reason why Barbie's been trending on Twitter: its campaign is one of the most cleverly creative the film community's seen in recent years, and the box office projections speak for themselves. But Miyazaki's mystery-driven 'marketing' – at least for the film's Japanese version – has been refreshingly minimalist, preserving the intrigue and excitement of that first-watch feeling.
Published 18 Jul 2023
About Post Author