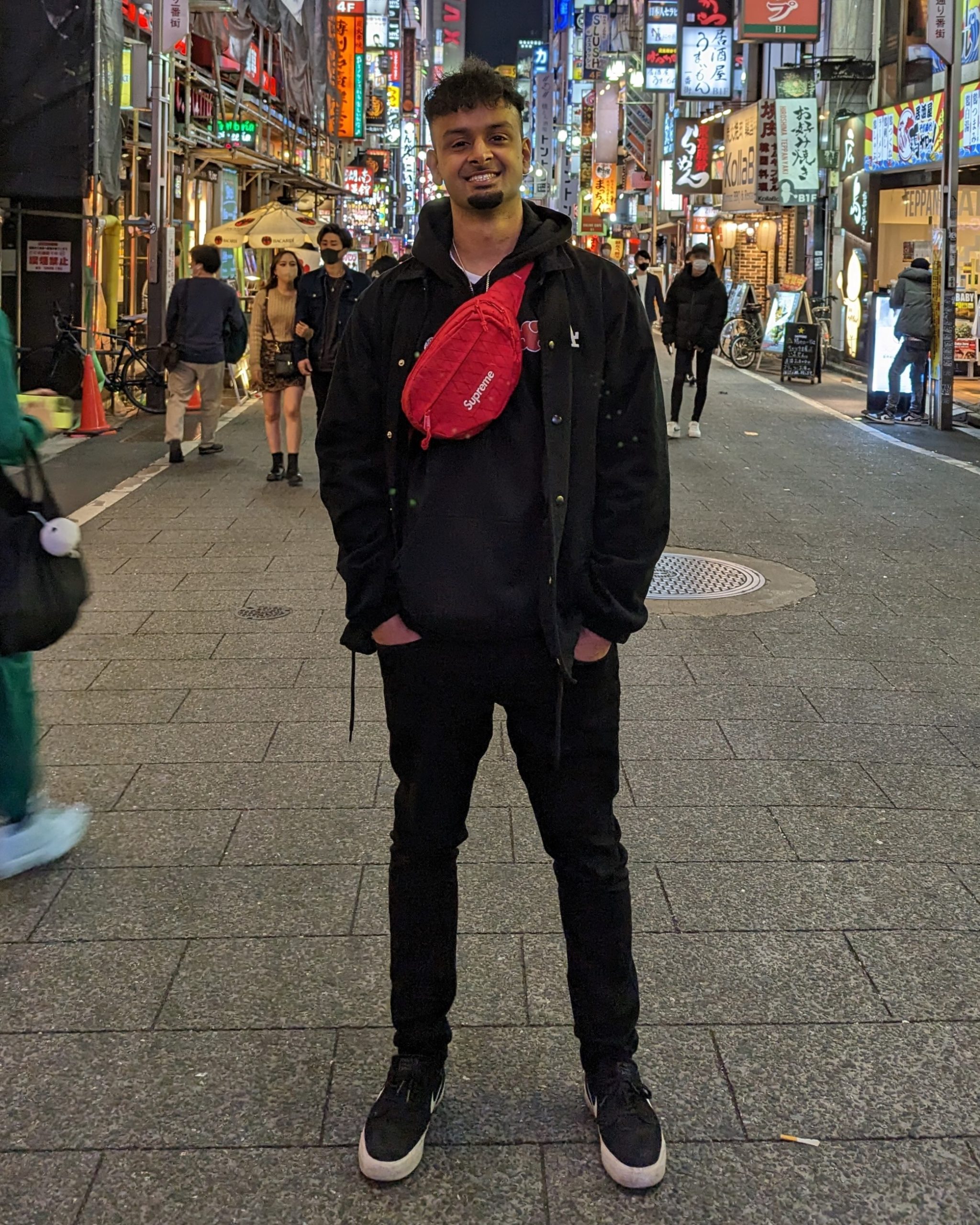 Fusing together R&B with hip-hop for a summer-induced four-track official debut EP is Poet Initiative with "Ocean Drive". Taking inspiration from a variety of genre influences, this rising singer-songwriter is showcasing how versatility and diversity can open the world of hip-hop to a bunch of listeners. The release of his debut EP acts as the follow-up to his single "Wavey".
Poet Initiative, a UK-based Hip Hop recording artist, has been igniting the music scene with his unique blend of influences drawn from his dynamic journey. Starting as a poet, he ventured into the realms of boom bap, UK hip-hop, and Reggaeton, Korean & Japanese hip-hop scenes before finally finding his signature RnB-laced hip-hop sound. With a passion kindled during his late teens, he developed a taste for hip-hop flows and culture, which he seamlessly fuses with his fascination for Korean hip-hop. Poet Initiative's sonic evolution is a testament to his dedication, dropping his debut single in 2018 and relentlessly refining his sound to materialise his sonic vision. Though he momentarily stepped back from music to recalibrate his priorities, he's now ready to make a triumphant return, poised to release his music and regain the spotlight. Rooted in West London and connected to both the local and global music scenes, he has established himself as part of the collective at I Am Hip Hop Magazine, while his artistry has found recognition on platforms like Westside Radio and Korean site Naver. Poet Initiative's journey is one that reflects a diverse range of influences, from boom bap to Korean hip hop, all converging into his distinctive and electrifying sound.
Talking about his official debut EP, Poet Initiative said: "'Ocean Drive' reflects my evolving sound; I've always found myself caught between wanting to create music you can dance to but also kick back to; the catchy hooks and warm melodies in my EP combine that. This EP is underpinned by the overarching message to have fun, be yourself, enjoy those long summer nights, party in the sunshine, and make the most of those moments life gives you."
Stream "Ocean Drive" by Poet Initiative on Spotify here:
Technically not his debut EP as he previously released an EP in 2017 titled "Elements of a Poet: The College Tape" which is no longer available on streaming sites (although can be heard on SoundCloud and YouTube), "Ocean Drive" acts as his official debut EP release. The four-track EP was co-produced by Poet Initiative and Reckless Escapades and completely embraces summer, with each of the four tracks breaking down genre barriers and giving us versatile summer anthems that we absolutely love.
Opening with the title track, we get tropical beats mixed around reggaeton flavours and his melodic hip-hop vocals and addicting lyrics. "Fuego" brings the heat as beach party vibes flow throughout with strong R&B energy and his signature hip-hop style. The next track is "Pineapples" which sees Poet Initiative take inspiration from Korean hip-hop with the addicting sound, high energy, and his unstoppable rap flow. "Peach Ice Tea" ends the EP which sees him melt hearts as he describes his adoration for the woman he is with, filled with melodic summer hip-hop that makes us want to listen to the EP all over again.
Stream "Pineapples", our favourite track from the EP, on Spotify here:
"Ocean Drive", by Poet Initiative, is available to download and stream, right now, across all platforms. The four tracks have already become his most-popular tracks on Spotify over the past few weeks, becoming more popular than his most-streamed track on the platform, "Strawberries & Cream".
Let us know what you make of "Ocean Drive" by Poet Initiative on Twitter @CelebMix.
About Post Author