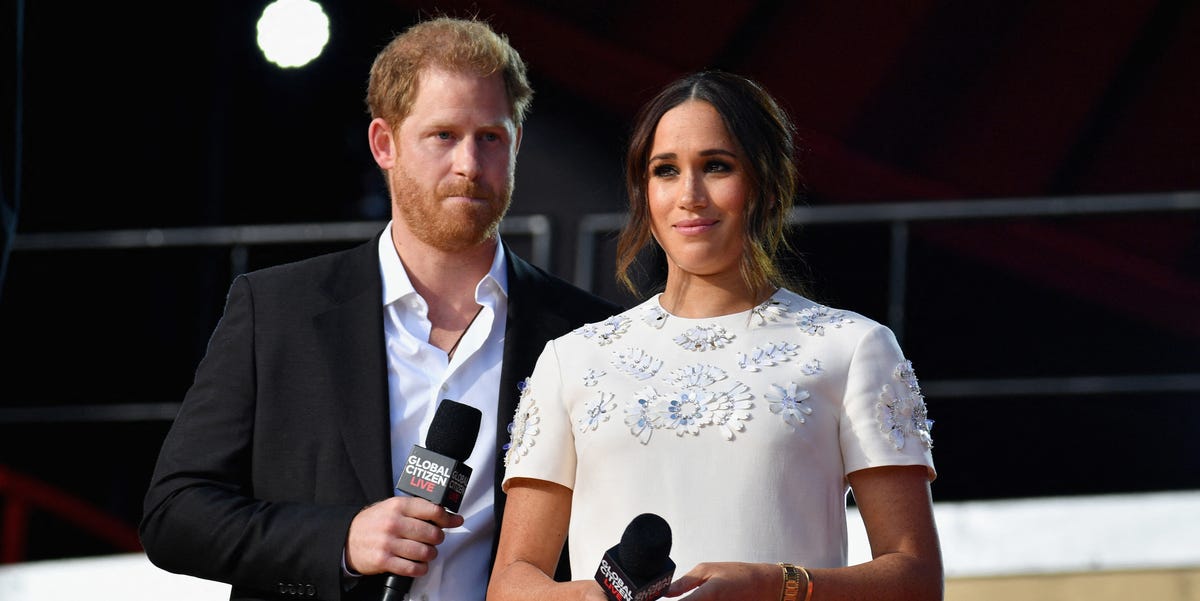 Prince Harry candidly discussed misinformation culture yesterday during Wired magazine's RE:WIRED virtual summit in New York City. His talk came around the same time as his wife Meghan Markle's New York Times Dealbook summit appearance.
Harry opened up during the session about how misinformation has deeply harmed his family. He addressed the media's use of the term 'Megxit' to describe the couple's mutual decision to step back from their senior royal family roles in 2020 and how the toxic term perpetuated online bullying and a false public narrative.
"The term 'Megxit' was or is a misogynistic term that was created by a troll, amplified by world correspondents, and it grew and grew and grew onto mainstream media. But it began with a troll," Harry said, via People.
The kind of misinformation it fueled, "I felt it personally over the years, and I'm now watching it happen globally affecting everyone, not just America, literally everyone around the world. I learned from a very early age that the incentives of publishing are not necessarily aligned with the incentives of the truth."
He then spoke honestly about its impact on him throughout his life, citing his mother Princess Diana's death. "I know the story all too well. I lost my mother to this self-manufactured rabidness, and obviously I'm determined not to lose the mother to my children to the same thing," he said. Meghan and Harry have two children together, Archie and Lilibet.
Meghan, during her Dealbook summit talk, also spoke about tabloids and misinformation. She told Dealbook editor Andrew Ross Sorkin, "Well, first I would urge you not to read tabloids, because I don't think that that's healthy for anyone. Hopefully one day they come with a warning label like cigarettes do, like 'this is toxic for your mental health.'"
She added, on the news culture among tabloids generally, "This clickbait culture has made it so that something that is salacious is more interesting and gets more pick up and can be monetized, so that ends up being the thing that feeds the entire environment of the media."
This content is created and maintained by a third party, and imported onto this page to help users provide their email addresses. You may be able to find more information about this and similar content at piano.io