This year's celebration of queer cinema emphasised the power of community and inclusivity.
"I think it's very important for our movements to be inclusive and collaborative, because divisiveness is taking away a lot of our power."
So says trailblazing author Jewelle Gomez in Jewelle: A Just Vision, Madeleine Lim's documentary on the life, work and activism of the woman who gave us Black lesbian vampires long before sparkly straight ones came along.
The film screened this March at BFI Flare 2023, the two-week LGBTQ+ film festival at BFI Southbank which couldn't have come at a more prescient time. Anti-LGBTQ bills are clogging up the USA, Uganda just passed even more draconian anti-gay laws, and certain UK "feminists" (gay and otherwise) and literal neo-Nazis finally agree on one thing: their hatred of trans people.
Flare 2023 was a refreshing antidote to this climate, with its usual Hearts, Bodies and Minds categories showcasing queer art in all its diverse glory. And from dramedy to horror, Brazil to South Korea and from shorts and features to VR and video games, there really was something for everyone.
The festival kicked off with The Stroll, Kristen Lovell and Zackary Drucker's stirring documentary about New York's 14th Street and the sex workers – most of whom, including Lovell, were trans women of colour – who spent the 1990s there.
"My mission was to tell this story before we're all gone," she says, anchoring the film with her own memories plus interviews with others who walked that street, a colourfully dressed bunch with razor-sharp street smarts and zero tolerance for bullshit. Narration, archive footage and animation combine to unflinchingly confront years of homelessness, sexual violence and police brutality, until mass incarceration and gentrification finally forced them out. Yet their justified hatred for Rudy Giuliani, Michael Bloomberg and everyone in between is outdone by their courage and camaraderie. It's a difficult watch, but ultimately a hopeful one, because Lovell and her friends are nothing if not survivors.
Afterwards, queer women had plenty of other content to pour over. The Chambermaid, Mariana Čengel Solčanská's lesbian love story set in pre-war Prague, made its UK premiere brimming with sexual tension which sadly can't make up for several ludicrous character decisions, an underwhelming finale and the decision to play the bullying-equals-attraction card for no real reason.
More hardened viewers could try Rule 34, Júlia Murat's deliberately uncomfortable study of a bisexual law student (Sol Miranda) who becomes obsessed with seeking increasingly dangerous sexual experiences. Next they might relax with Life Unrehearsed, an understated but sweet documentary following an elderly Korean lesbian couple. Alternatively, Jewelle: A Just Vision is an uplifting watch despite the depressing fact that many will have never even heard of Gomez – or her pioneering Gilda Stories – until now.
There was also surrealist fantasy and sci-fi in The Five Devils and Unidentified Objects, a trans elders' seance in docudrama The Fabulous Ones, queer Bible nerds in 1946: The Mistranslation That Shifted Culture, a nuanced plus-size teen protagonist in Big Boys, and anything else the average queer film buff could desire.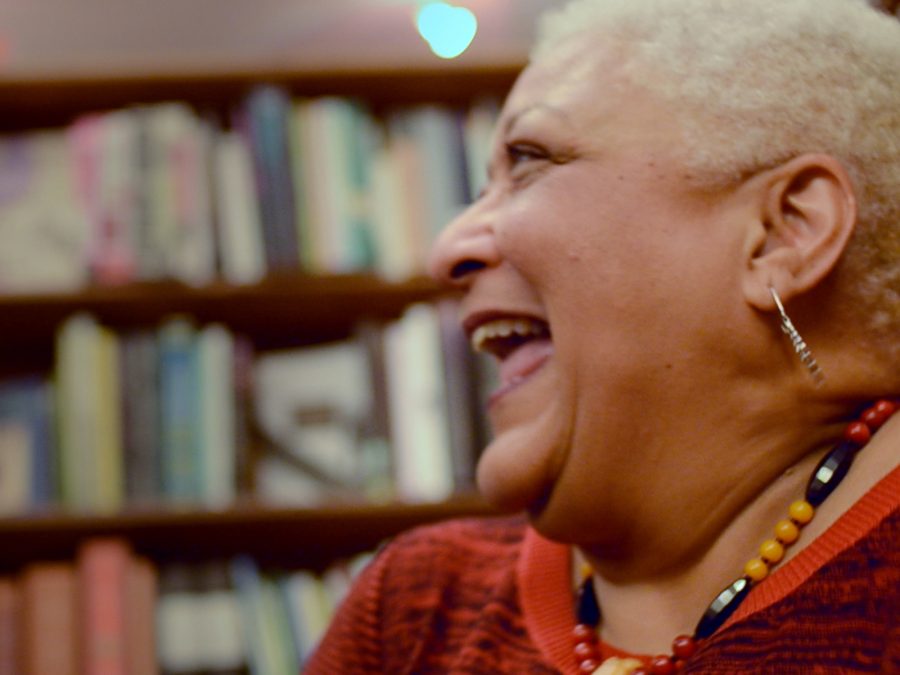 This year's festival also took care to spotlight the intersex community, a group often conveniently forgotten by those who love extolling the importance of biological sex. Attendees could start with bubbly high-school comedy XX+XY, a fun K-drama which is unfortunately over two hours long and most assuredly didn't need to be.
The real must-watch, however, was that year's Centrepiece Presentation Who I Am Not. Combining low-key observational footage with beautiful cinematography and scene transitions, the documentary follows newly-diagnosed beauty queen Sharon-Rose Khumalo and seasoned activist Dimakatso Sebidi, as both navigate the challenges of being intersex in South Africa. Crucially, though, while director Tünde Skovrán doesn't shy away from the difficulties her subjects face, intersex life is not presented as a tragedy, as both find solace and joy in their loved ones and each other.
Fans of Call Me By Your Name and Portrait of a Lady on Fire, meanwhile, should enjoy Olivier Peyon's compelling drama Lie With Me. The central gay teen romance is somewhat underdeveloped but sweeping shots of beautiful French countryside more than makes up for that, as does a screenplay which has plenty of funny moments but will still leave you holding back tears in the final act.
Unfortunately this doesn't apply to the closing production Drifter, Hannes Hirsch's tale of a young gay man (Lorenz Hochhuth) who embarks on a journey of sexual exploration after a break-up in Berlin. Despite its endearing lead, the film remains a meandering, choppy and frankly underwhelming way to end any film festival, but especially one with so many more engaging narratives on offer.
Instead, end your next queer film marathon with Egghead and Twinkie, the feature debut of director Sarah Kambe Holland. This moving but wholesome coming-of-age comedy stars Sabrina Jie-A-Fa as a mixed-Asian lesbian who drags her straight best friend (Louis Tomeo) on a roadtrip to meet her online crush. Jie-A-Fa positively fizzes with adorkable 'baby queer' energy, and she and Tomeo play off each other well – although sometimes the multiple romance subplots feel a little contrived. But thanks to a combination of good music, whimsical Heartstopper-esque animation and excellent comic timing, most viewers will enjoy themselves too much to really care.
Or, for a really memorable finale, try Byun Sung-bin's Peafowl. Making its international premiere at Flare 2023, this South Korean drama doesn't even have its own IMDb page. What it does have is dancer Hae-jun as Myung, a transfeminine 'waacker' (a form of voguing) who reluctantly returns to her conservative rural birthplace to perform a traditional dance ritual for her father's funeral. Hae-jun is electric throughout, passion and loneliness and bitterness and anger all battling for dominance. And Myung's journey is supplemented by infectious music, solid editing and extended dance sequences which revel in Hae-jun's skill, and culminate in a triumphant explosion of queer and trans joy.
In short, this film is partly about connection and reconciliation, but mainly about unapologetically celebrating who you are – a message that's reflected throughout both this festival and the entire LGBTQ+ community. Forgive the cliché, but we really do have more in common than what divides us. Deny that and you're missing out on unique cultures and beautiful stories – and frankly, you're only hurting yourself.
Published 28 Mar 2023
About Post Author