It's a little over two months until Heartstopper returns to Netflix screens.
Season 2 of the hit show, created from Alice Oseman's graphic novels, will hit platforms on August 3 and excitement for the series will build and build until then.
This week Netflix dropped some sneak preview shots from the upcoming season and CelebMix sets about ranking the ones we love the most.
6) Kit Connor as Nick Nelson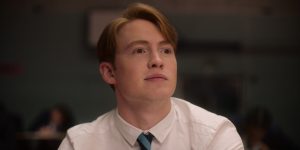 Heartstopper fans will never get bored of shots like this, Kit Connor is a natural Nick Nelson and it looks just so right. Netflix could just churn out this photo over and over again and the hype for Season 2 would be there, but we've got more to talk about elsewhere in the recent announcement.
5) Joe Locke as Charlie Spring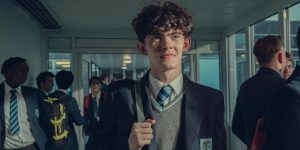 The big mop of hair, one hand nervously on the backpack as he navigates his way around the halls of Truham Grammar School, this shot will have fans of the show think back to their first meeting with Charlie Spring on screen and excited at more of those scenes to come.
4) Kizzy Edgell and Corinna Brown as Darcy Olsson and Tara Jones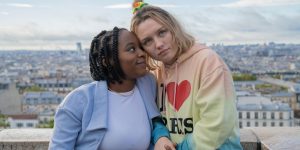 Darcy and Tara may have had to take somewhat of a back seat in Heartstopper Season 1 as the Nick and Charlie love story took centre stage but they still worked their way into fans' hearts. It's great to see them back in this shot and we can't wait to see what Season 2 has in stall for the pair.
3) Nick and Charlie in Paris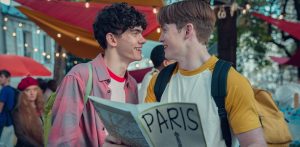 Bah, oui, Season 2 goes to Paris! Heartstopper fans love Truham Grammar School but there's a real anticipation for the characters to travel to France in Season 2. This shot seems to show the two protagonists more interested in each other than the sights, but would we expect any less?
2) William Gao and Yasmin Finney as Tao Xu and Elle Argent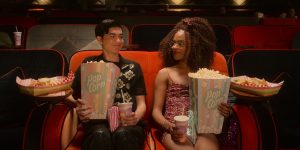 The relationship between Tao and Elle was unresolved after Season 1 with a lot of feelings left unsaid. This shot hints at more to come from the best friends. Oh, and can we take a moment for Tao's haircut?
1) Tobie Donovan as Isaac Henderson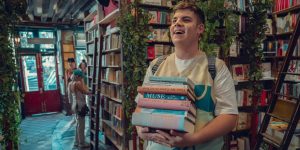 An unproblematic King, Isaac is somewhat of a cult hero and we're not sure he could be more loved. Isaac has a more prominent role in the new series as his journey with asexuality comes to the forefront but nothing will happen without books in hand – this is shot at Shakespeare & Company by the Notre Dame in Paris, a cute little store he will love.
Are you excited for Heartstopper Season 2? Let us know @CelebMix on Twitter.
About Post Author