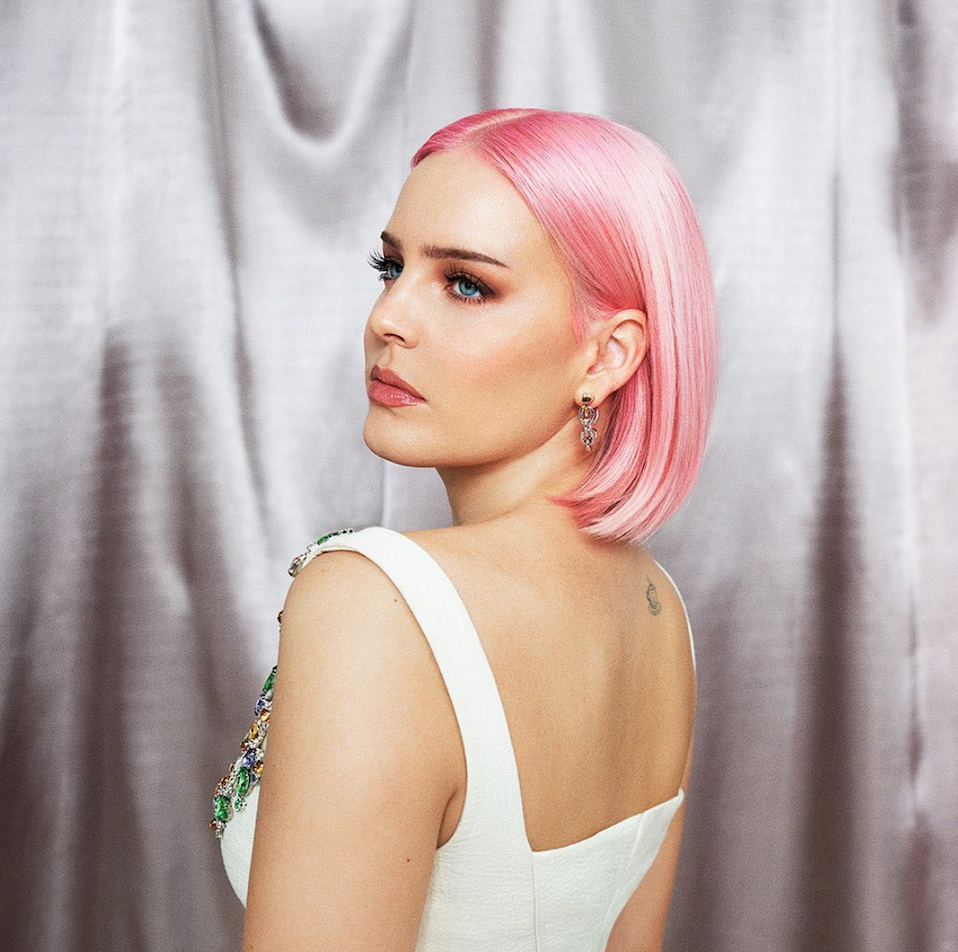 Anne-Marie is the pop star of the moment and on Saturday night she brought her sophomore album Therapy to life.
After livestream performances boomed during worldwide lockdowns last year, the online show has become a staple in artist's album releases.
As Anne-Marie meandered her way through Therapy, track-by-track, it was clear why fans are cherishing the shows so much.
The '2002' singer afforded a new set for each track to provide visuals to the ditties pop fans have had on repeat for the past two weeks.
Latest single 'Kiss My (Uh Oh)' is appropriately performed in a boxing ring, the swinging microphone adding to the affair.
Niall Horan isn't quite called upon for an in-person performance, but Anne-Marie dials him in for a duet on 'Our Song' through the car radio.
'Who I Am' is gifted a beautiful lavender field and 'Breathing', the first love song ever written by the star, a sultry background.
The evening finishes on a high, Anne-Marie delivering exquisite vocals on the soaring 'Better Not Together' while rolling around in a bedroom – a striking snapshot into a private night of heartbreak.
'Therapy' concludes the show as the star thanks the whole crew involved.
It was a triumphant night for the singer who continues to make that infamously tricky second album release look a breeze.
She'll be heading out on the road with Therapy next year, but as Saturday night showed, these online livestreams continue to add a welcome intimacy in the artist and fan relationship.
Anne-Marie's 'Therapy: The Live Experience' was hosted by On Air events.
Are you an Anne-Marie fan? Let us know @CelebMix on Twitter.