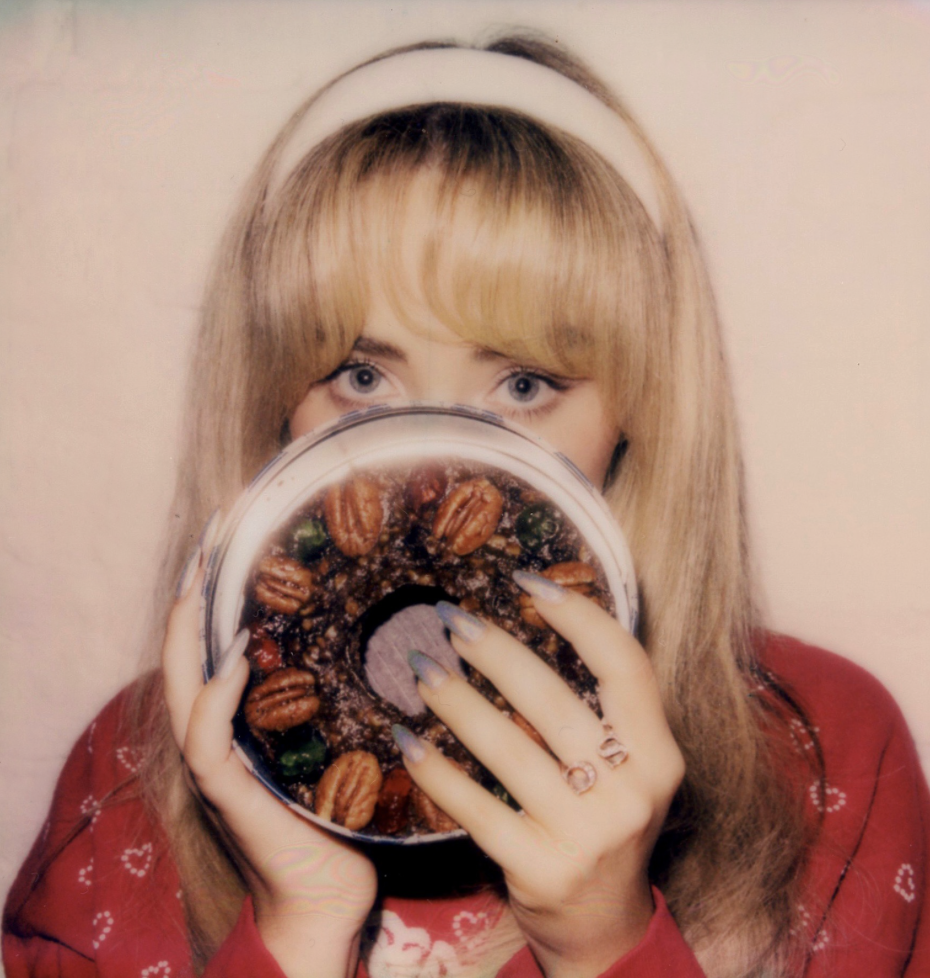 Sabrina Carpenter has kicked off the holiday season with the release of her debut holiday EP, 'fruitcake.' A six-song collection that not only spreads the festive cheer but also showcases Carpenter's high-spirited musical styling.
'Fruitcake' is a vibrant mix of original seasonal tracks, including the previously released "A Nonsense Christmas." This playful rendition of Sabrina's smash hit, "Nonsense," takes a festive turn, sprinkling holiday-themed innuendos that capture the whimsy of Christmas. The EP, produced by the dynamic duo John Ryan (known for his work with Harry Styles and Charlie Puth) and Julian Bunetta (whose credits include One Direction and Anitta), is a testament to the magic that happens when pop brilliance meets holiday spirit.
The EP is a celebration of the holiday season, not just in its lyrics but also in its vibrant instrumentals. From the joyous jingles to the buoyant beats, 'Fruitcake' creates a musical wonderland that instantly puts you in the holiday mood. Carpenter's distinctive voice effortlessly glides over the festive soundscape, making each track a delightful experience.
"fruitcake is officially out now ?," Sabrina says on her Instagram. "just sayin i never seen Santa Claus and Sabrina Carpenter in the same room"
Adding an extra layer of holiday cheer, Sabrina recently gifted fans the official music video for "Feather" on Halloween, perfectly blending the spooky season with the upcoming festivities.
As 'Fruitcake' graces our ears, Sabrina Carpenter is not slowing down. Currently on the South American leg of Taylor Swift's Era's Tour, Carpenter will continue spreading the holiday joy in Australia and Singapore at the beginning of next year.
In her debut holiday EP, Sabrina Carpenter has blended pop with festive spirit, creating a 'Fruitcake' that's both sweet and infectious. With catchy tracks, holiday-themed lyrics, and Carpenter's undeniable charisma, this EP is a delightful addition to the seasonal music landscape.
Connect with Sabrina Carpenter: Facebook | Twitter
About Post Author