After the pandemic-forced alteration to 2020's eligibility criteria, allowing films released in January and February of this year to be considered for nominations, the Academy Awards have reintroduced their usual timeline, with 31 December once again marking the cutoff point. Which means that one race in particular – perhaps the most fascinating and hard-to-predict of all – is already in full swing.
Ninety-three countries submitted an entry for the Best International Feature Film prize before last week's deadline, giving us the full array of possibilities for the shortlist to be announced on 21 December. With the wide array of films in competition, some of which haven't received much playtime in the UK or US, any prognostication involves a heavy quotient of soothsaying and guesswork. All the same, word-of-mouth buzz suggests a handful of safe bets and potential spoilers.
As students of Oscar know full well, films with a prominent festival berth and Stateside distribution tend to have an advantage in getting their name out there, so that's the place to start. Perhaps the most exciting prospect of all is Palme d'Or winner Titane crashing the party, that backing from NEON (the distributor that ushered Parasite to an International Feature win two years ago) could overcome the bizarro-factor which might ward off those without a taste for the outré. In this instance, the nomination is pretty much the win, a similar deal as the pleasant-surprise Dogtooth nomination back in 2010.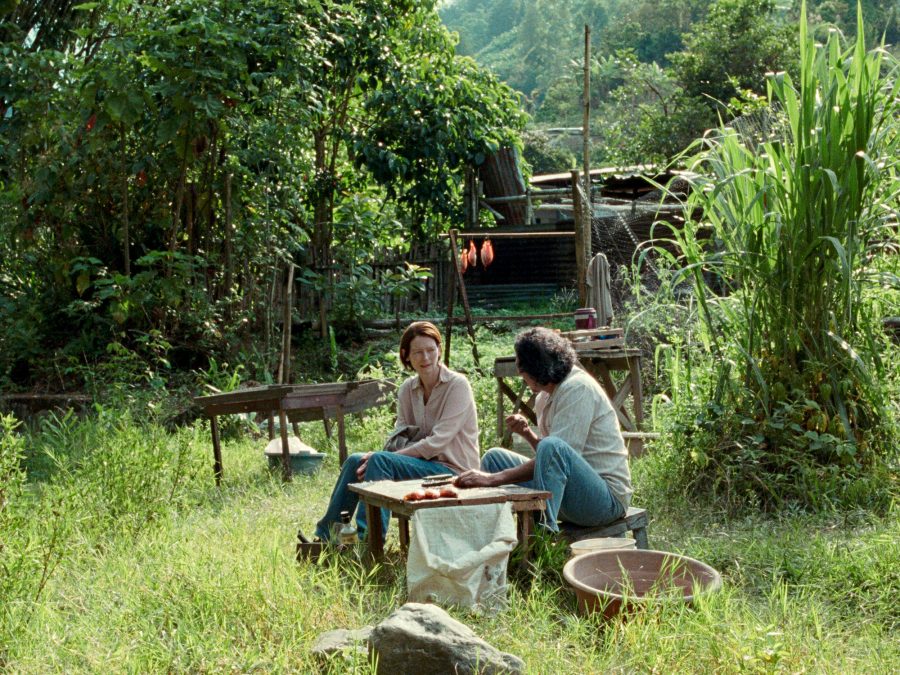 NEON has a lot of irons in the fire, raising the question of whether they'll concentrate their efforts on one contender at the expense of the others. Their acquisition Memoria, a Thai director's film starring a British actor with some sections in the English language, still managed to qualify as the submission for Colombia, the country in which it's set. They've also got Norway's crowd-favorite The Worst Person in the World, as well as Denmark's animated refugee picture Flee, both of which have the public-facing profile required to make the cut.
The streaming giants have each brought a big name to the table; Netflix is repping Paolo Sorrentino and his Italy-selected The Hand of God, the sort of artist-in-repose memoir piece voters intuitively understand. Amazon has regular Oscar favorite Asghar Farhadi in their corner, Iran's submission of A Hero looking like it could return the filmmaker to the big time after 2018's Everybody Knows fizzled. (Another A-list auteur, Pedro Almodóvar, won't be on the scene this year. Spain opted to go with Fernando Leon de Aranoa's The Good Boss over his new film Parallel Mothers, a move that critic Guy Lodge identified as a repeat of the country's 2002 snub of Talk to Her in favor of Mondays in the Sun, another Aranoa production.)
Other odds and ends with a decent shot include I'm Your Man (a well-liked German sci-fi project with star Dan Stevens behind it, though distributor Bleecker Street has yet to crack the category), Compartment No 6 (a property of Oscar regular Sony Picture Classics, albeit without much promotion for the Finnish train trip in the States), Lamb (an A24 release that may be too deep in the Icelandic genre wilds for the Academy), and Drive My Car (a triumph from Japan's Ryusuke Hamaguchi, hamstrung by its lengthy run time and lack of campaign from Janus.) In a perfect world, there would be room in this category for Romania's magnificent, obscene Bad Luck Banging or Loony Porn, but my awards-season crystal ball hints that all the unsimulated oral sex may prove a bit much for the Academy.
With a spot or two surely to wind up with an under-the-radar submission not listed above, it's shaping up to be an exciting year for those with an interest in cinema from all around the globe. And as for those films in the mix not currently available to watch outside their home country, here's hoping that changes and soon.
Published 10 Nov 2021