Steps have announced their are to release a live DVD, Blu-ray and CD of their 2021 tour 'What The Future Holds'.
Recorded and filmed at The O2 Arena in London last November, the show saw the British pop legends perform their greatest hits alongside new tracks 'Heartbreak In This City', 'Something In Your Eyes' and 'Scared of the Dark',
Despite being one band member down due to COVID, the group have incorporated other audio and live footage to bring fans the best experience of the show as a whole. The concert film features all five members of the band on stage together "cleverly edited for the ultimate Steps experience" and is presented in full HD with audio in stereo and 5.1 surround sound.
---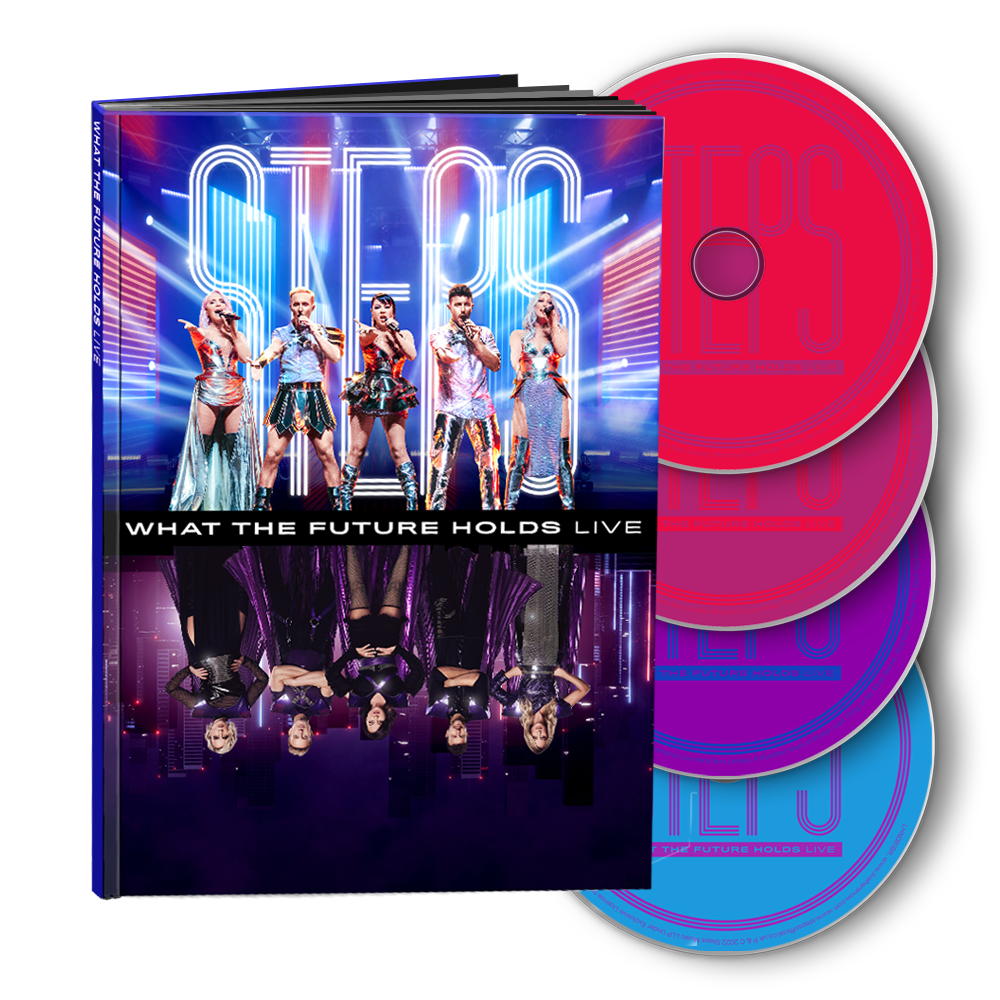 ---
Extras features on the DVD and Blu-ray include a "moving behind-the-scenes documentary outlining how Steps and their crew managed to keep the show on the road throughout the numerous challenges posed by the pandemic" along with unseen interviews with Claire, Faye, H, Lisa and Lee.?
For die-hard fans of the quintet a super cute 4-disc photo book and a special limited edition collector's slipcase will also be available for purchase
Discussing the release, Steps said: "We were so proud of our 'What The Future Holds Live Tour' and we're excited for those who came to watch to be able to relive the show again. For those who didn't get a chance to come down to the show in person, we hope you love every minute of this special release. We're delighted how it's turned out despite difficult circumstances. This tour was the ultimate pop party and we're delighted this release can bring us all back into Steps world again."
---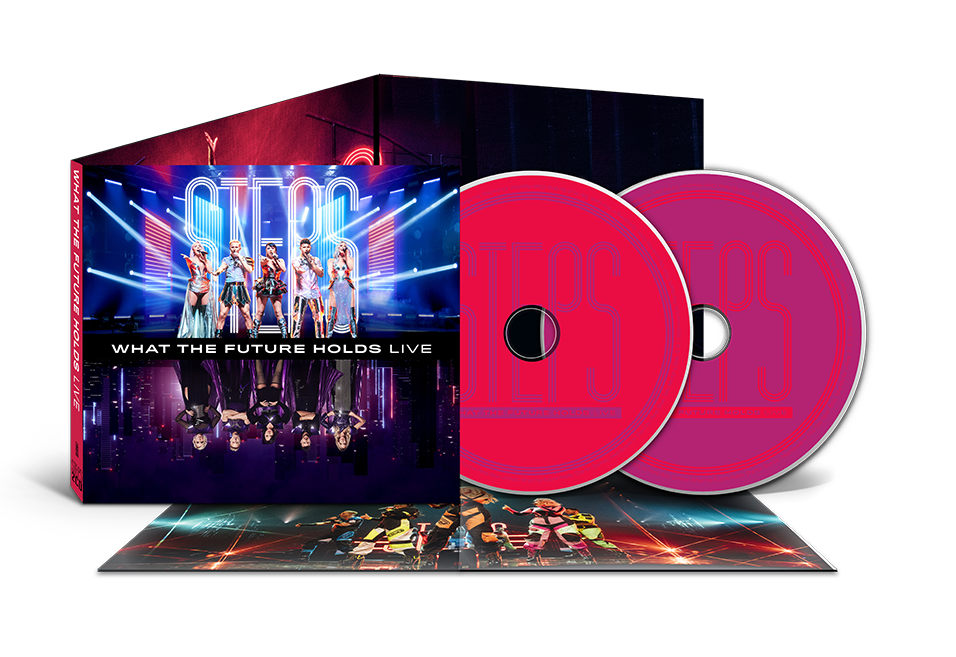 ---
Steps' fifth studio album 'What The Future Holds' made its chart debut back in November 2020, and went Silver within the first month of its release, before becoming the most downloaded album in the U.K. over the Christmas period that year.
It's follow up 'What The Future Holds Pt. 2' arrived just 10 months later, and like it's predecessor, hit the #2 spot on the UK album chart.
The band are set to head out on the road again for a string of live shows, and festivals this summer celebrating their 25th Anniversary, including headline slots at Mighty Hoopla in London, Birmingham Pride and CarFest North & South.
Deeper Shade Of Blue… What The Future Holds Live from The O2 London 2021
All formats of the 'What The Future Holds' tour are available for pre-order at liveherenow.com.
---
Let us know your thoughts on Steps over on Twitter @CelebMix now!
About Post Author