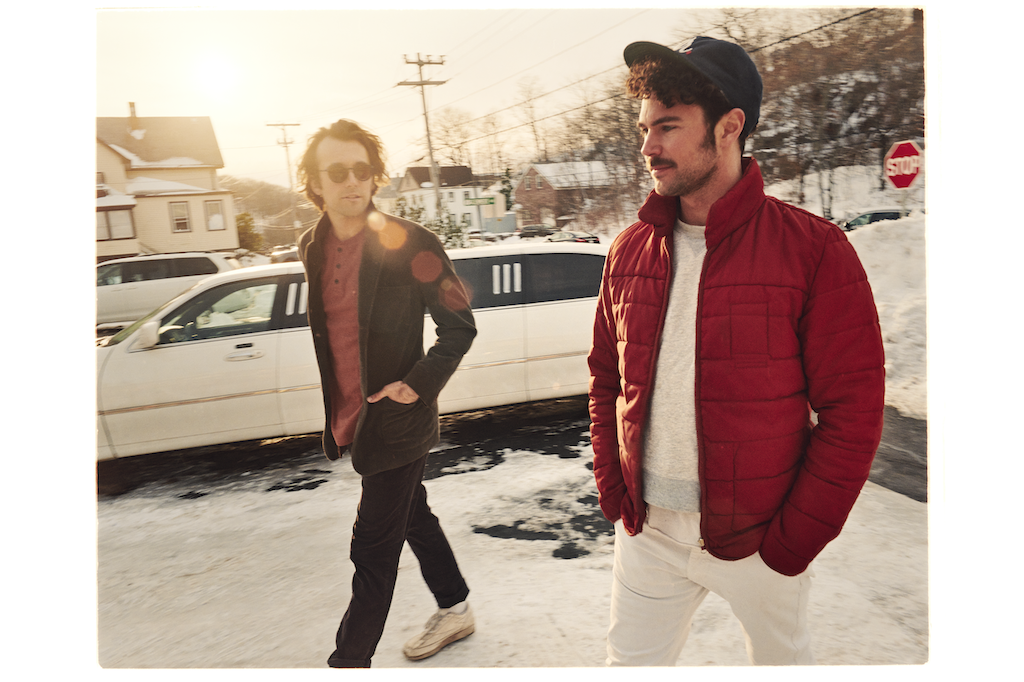 New England lush indie-folk-meets-electronic duo Tall Heights has just released their twelve track album. Entitled Juniors, the deeply personal collection of songs mark their first full-length release since 2018.
With relatable themes such as loss, heartache, hope, friendship, navigating mental health struggles, and finding true love and connection, Juniors is a powerful album exploring what it is to be human. The duo confide, "Juniors really shocked us when it happened. It was a wild ride. I felt like every existential question came up all at once, oh yeah, and then there was the pandemic. But what was so cool is how we almost reflexively turned to each other to create something within it. I see now how weird that is, that we emerged from such a time with an album's worth of recorded songs, rather than a bunch of resentment and anger. I weirdly feel like we got lucky to be in a fixed place for a fixed time with such intensely fertile creative soil to till. We needed each other, we needed to work some things out, and that's what Juniors is to us."
The opening track "Keeps Me Light" is a thoughtful reflection on what true friendship is. With meditative cello, echoing guitar riffs and layered vocal harmonies, "Keeps Me Light" is a dreamy folk-filled pop single. While in "Locked Out", Tall Heights delve into the hardships and struggle of everyday life when a mental health crisis emerges. "Locked Out" features experimental guitar rich soundscapes under warmly emotional vocals for a stand out indie-pop track. Then there is the soaring "Hear It Again" with its crisp acoustic guitars and adventurous melodies profiling the joy that the duo finds when touring. The deeply poignant folk single "The Mountain" takes influence from loss and death but also what it means to love deeply.
With Juniors, Tall Heights have succeeded in crafting an enthralling album. Sonically, the duo effortlessly fuses folk, pop, rock and electronic for a euphoric kaleidoscope of sound. The band plan to embark on a nationwide tour soon to support the release.
Listen to Juniors and tweet @celebmix your favorite track!
About Post Author