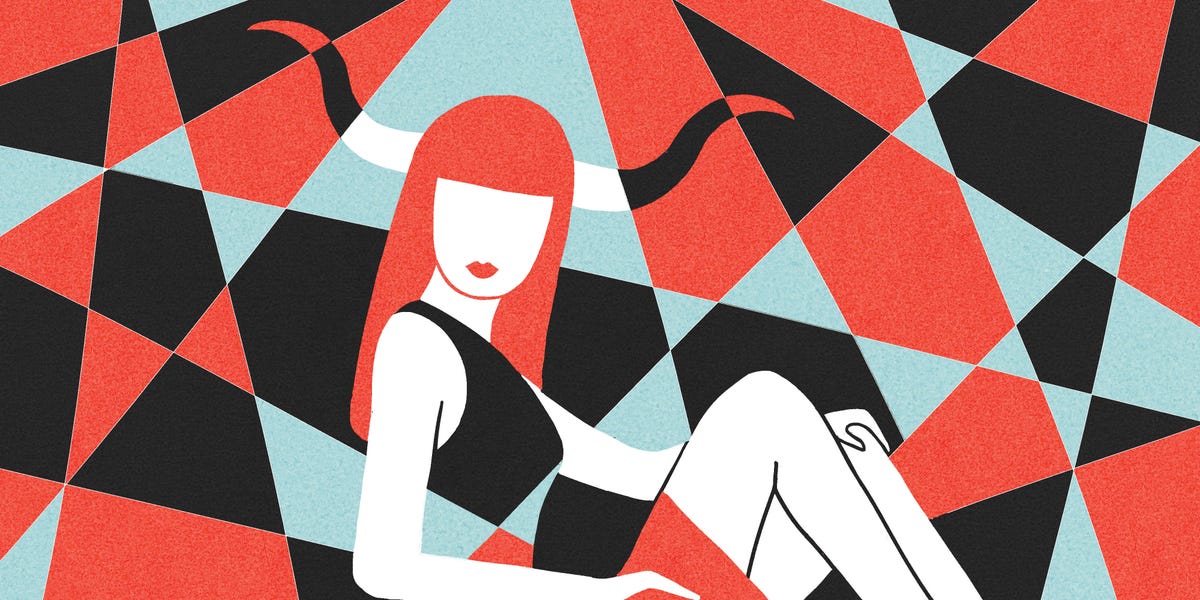 MONTH OF November
November is a huge turning point for you, Taurus. You could potentially pivot your entire trajectory or at least take the first bold steps in that direction. On November 19, a brand-new, life-changing eclipse series begins on the Taurus/Scorpio axis. Over the next two years, these lunar events will radically reshuffle everything from your identity to your appearance to your closest relationships.
This full moon will also kick off eclipse season (https://astrostyle.com/learn-astrology/solar-and-lunar-eclipses/), marking the first of 2021's two final eclipses and ushering in the opportunity to recalibrate your personal goals and relationships. Those dynamic duos, in fact, are a key theme of November as the Sun travels through Scorpio and Sagittarius, heating up the two most partnership-driven zones of your chart all month. Use this November to explore new synergies or to work through any disagreements and get back on the same page.
If you've been on the fence about a key decision, you could finally feel comfortable moving ahead. Four of the six planets that were retrograde and thwarted forward motion in September and October are finally direct (forward), helping you confidently choose where to put your energy. There's nothing worse than being in limbo for you, Taurus. Your practical sign likes to define your target and move decisively toward it. But don't barrel ahead at warp speed! Changemaker Uranus is still retrograde in your sign until January 18, 2022. Weigh your options and test-drive a few before you fully commit.
The Sun is in Scorpio until November 21
Until November 21, the Sun will be in Scorpio and your partnership zone, helping you balance your current bonds and give budding ones serious consideration. You might decide to move toward a more official status with someone, either professionally or romantically. And with energizer Mars in Scorpio all month, it could happen fast!
Partnerships could be a source of both excitement and stress now. If you've been shouldering too much of the load by yourself, this is a great month to start sharing the burden with a capable cohort. Scorpio is your opposite sign, and with the Sun at its farthest point on the zodiac wheel from yours, your "solar power" could be a little depleted. That's the perfect reason to lean on others instead of always being the rock and provider.
Ask for what you need, Taurus, and others will be happy to pull their weight. Just don't expect them to read your mind. This is especially true on November 15, when the Sun makes its semiannual square to expansive Jupiter in your career and long-term-planning zone. As much as you may feel aligned with someone, check to see that you have common goals for the future. If you don't, this is a good day to talk about it openly, even if it feels uncomfortable.
The November 4 Scorpio new moon enlivens partnerships
At the November 4 Scorpio new moon, you could pair up with someone for business or pleasure, making your status official—or head in that direction in the coming weeks. A person you meet near this date could turn into a major collaborator between now and the May 2022 Scorpio full moon.
But no dynamic duo will take flight at the expense of your indiviclass="body-el-link standard-body-el-link" duality, Bull! This new moon will stand opposite liberated Uranus in Taurus and your first house of identity and solo ventures. Any relationship will have to give you plenty of breathing room and the space to express your uniqueness. Don't rush in, either. With changemaker Uranus shaking up your entire self-concept and bringing rapid fluctuations to your lifestyle, committing won't be the path to instant security. You've still got to do the work of figuring out who YOU are and what you're all about.
Mars squares Saturn on November 10
Make it official…wait, no, don't! On November 10, impatient Mars in your partnership house will form a frustrating square to cautious Saturn in Aquarius and your career zone. The effect is like having one foot on the gas and the other on the brake. As much as you want to rush a contract or commitment past the finish line, you'll likely have to deal with some bureaucratic requirements that can't be avoided. Roll up your sleeves and handle those responsibilities, whether that's filling out annoying paperwork, providing a list of references or just being patient with the other person's timeline. There's no cutting corners allowed, Taurus, nor can you outsource this whole gig. The silver lining? You'll build trust and lay a solid foundation by doing everything with impeccable integrity.
Eclipse season begins with the Taurus full moon on November 19
A power surge class="body-el-link standard-body-el-link" arrives on November 19, when the year's only Taurus full moon, also a potent lunar eclipse, brings your birthday wishes to full bloom! Look back to plans and goals hatched near your last birthday. Some of those personal passions could come together now. Or maybe it's time to get serious about making them really big!
This is a HUGE day because it's the inaugural eclipse in a series that will touch down on the Taurus/Scorpio axis between now and October 2023. These eclipses will radically recalibrate the balance between "me" and "we," giving your identity AND your closest partnerships a bold makeover. In Taurus, this first lunar eclipse will spotlight any parts of your life where you're not being your truest and most original self. Don't be surprised if your ideas start attracting attention out of the blue. You might get the urge to make over your whole look, experimenting with a new hair color or style.
Mars-Uranus opposition on November 17
From October 30 to December 13, passionate and aggressive Mars is zooming through your opposite sign of Scorpio, activating your partnership house. While this can certainly put budding relationships on the fast track, November 17 will feature a heated opposition between Mars and volatile Uranus in Taurus. Tempers and reactions can be hair-trigger today, and with liberated Uranus in your sign, you could flip out if anyone backs you into a corner. Unfortunately, they just might try that.
Do you feel pressured to commit to a contract or relationship? That will send you fleeing for freedom. While you're normally the one who wants to lock things down, indie-spirited Uranus is trekking through your sign from 2018 to 2026, bringing out a new side of you. No longer do you want to carry everyone's burden, take one for the team or be the responsible party while everyone else is having fun and pursuing their dreams. It's YOUR turn to shine and live your authentic life, Taurus! Think through all options before you agree to anything. On the flip side, make sure you're not being stubbornly independent to your own detriment. Sometimes, we can go farther faster when we work together.
Sagittarius season starts November 21
You'll have a chance to explore your deepest bonds—and examine which are truly worth the investment—starting November 21, when the Sun plunges into Sagittarius and your eighth house of merging, intimacy and shared resources. You'll be swimming in the deeper end of the emotional pool for the next four weeks, looking at where you're expending energy (time, attention, money…) and what you're getting in return. No, not everything has to be a scoreboard or done for personal gain. But there are only so many hours in a day, Taurus: Why not spend them on things that bring satisfaction and security?
During Sagittarius season, you might crave more privacy, and perhaps the exclusive company of a special person who's proven to be a loyal (and sexy!) catch. The eighth house is the most erotic zone of the chart, and a mind-body-soul connection could heat up. This zodiac zone also rules joint financial ventures. Look at ways you can pool your talents and resources for mutual gain.
Partnerships are exciting and adventurous for you this month thanks to your celestial guardian, amorous Venus, jetting through Capricorn and your ninth house of new horizons. Vacations for two, long-distance romances and attractions to people from wildly different backgrounds can heat up now. Even better? Venus is here for an extended stay that will last until March 6, 2022.
The downside is that Venus will be retrograde (backward) from December 19 until January 29, a challenging six-week cycle that can test the closest bonds. Gird yourself by having honest conversations NOW and making sure you're truly in sync before the love planet goes through this shakeup.
Meanwhile, excitable Mars is powering up Scorpio and your house of committed partnership until December 13. The urge to merge—on a more permanent basis—could strengthen, but watch that you don't feel so much pressure that you pass it on to your love interest. That could cause them to retreat, regardless of how they feel about you. Just catch the intensity when it wells up and find a healthier outlet for your passion. With fervent Mars triggering tempers, couples could argue more, but the makeup sex will be worth every harsh syllable!
Turn up the confidence and charisma and go work the room, Bull. You've got appeal for days as magnetic and motivating Mars blazes through Scorpio and your partnership house all month. This biennial visit could help you swiftly seal a deal or become part of a dynamic duo that benefits you both. Cheers to a win-win scenario! If you've had tension with a close colleague, it could reach a boiling point. If you constructively bring it out into the open, you can resolve matters or part ways by agreeing to disagree. The November 4 Scorpio new moon opens the door for a fresh collaboration—but you may need to make some quick and drastic changes to your current plan to seize this opportunity. Whew! Get ready to embrace change because on November 19, the Taurus full moon, also a lunar eclipse, shakes up business as usual and offers a fast-track to one of your personal goals and dreams.
Love Days: 27, 4
Money Days: 20, 12
Luck Days: 17, 8
Off Days: 15, 30, 6
This content is created and maintained by a third party, and imported onto this page to help users provide their email addresses. You may be able to find more information about this and similar content at piano.io